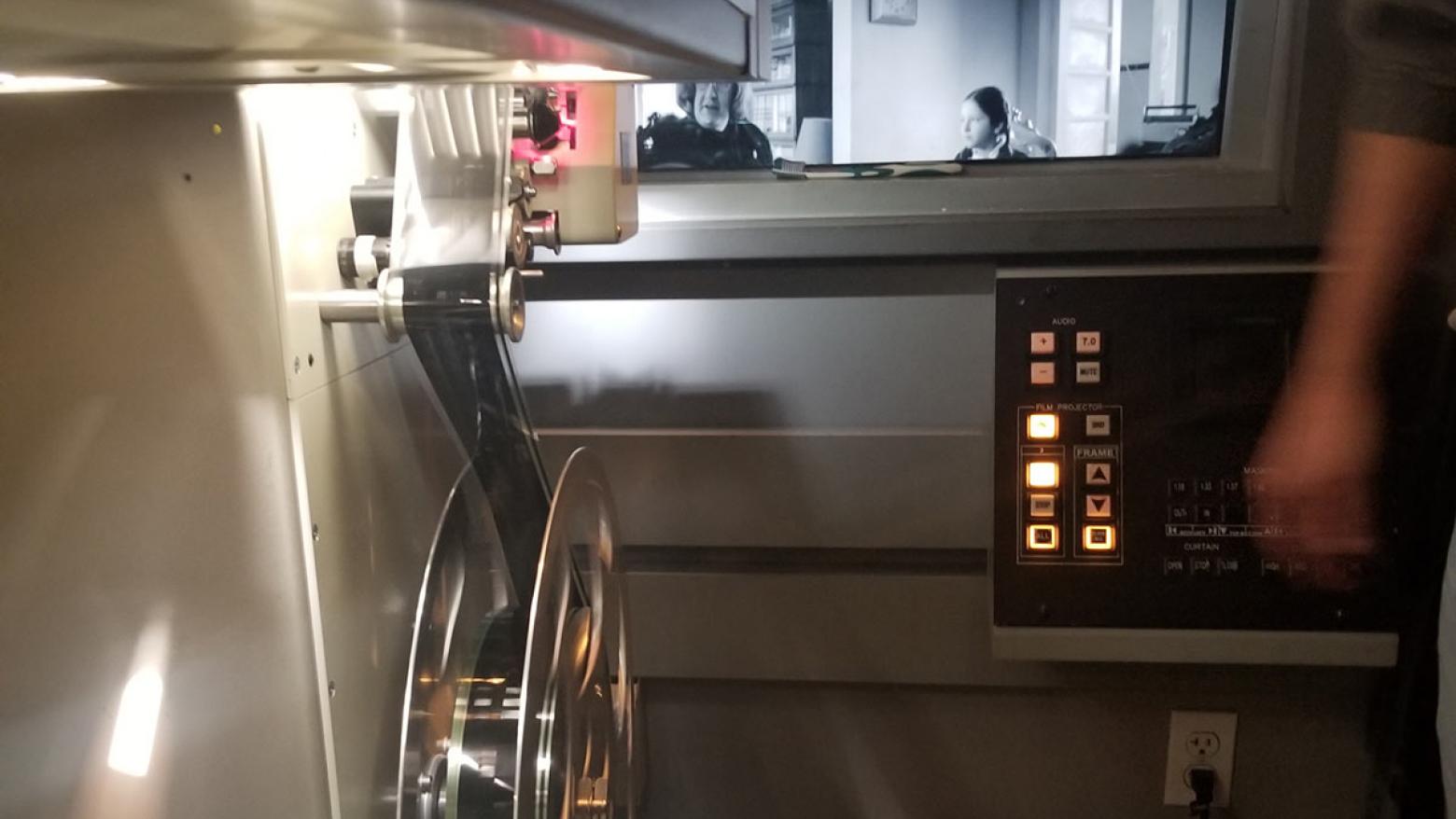 Hammer Highlights 2018: Screening Roma in 70mm
On Wednesday night, December 12, 2018, the Hammer screened a 70mm celluloid print of the film Roma, directed by Alfonso Cuarón as part of the MoMA Contenders film series. We had the honor of being one of the first cinemas to project this new print. The rarity of an in-person experience with a travelling film print like this has become a desirable experience in our digital era. These prints will travel from screen to screen, and be appreciated not only for the popularity of their content but also for their form.
One of the many reasons celluloid film has almost entirely vanished from commercial distribution in the past 10 years is that it is much cheaper to distribute digital prints. Roma is being commercially distributed in most theaters as a 4K Digital Cinema Package (DCP), which is sent on one-pound hard-drives. In contrast, the 70mm film print we screened was shipped in 8 metal cans, weighing 47 pounds each, for a total of 376 pounds. With the amount of films shipping around the globe in 2018, it is easy to see why this is an important cost savings for the distributors.
The 8 film reels arrived in cases weighing 47 pounds each. That's 376 pounds total!
I view these travelling film prints as guests to our theater, and treat them with the same respect and hospitality as a visiting artist or filmmaker. If these film prints could talk, they would share with you what their favorite cinemas were, who were their best projectionists, and what other films they have met and played with on a double bill. I don't want to infer that these films are like people, but, as travelers, they have accumulated stories of where they have been, how they have been treated, and who last handled them. They show their age as they gather scratches, break, and get tape-spliced back together.  
Here are some behind-the-scenes images of the glorious 70mm film print of Roma in action!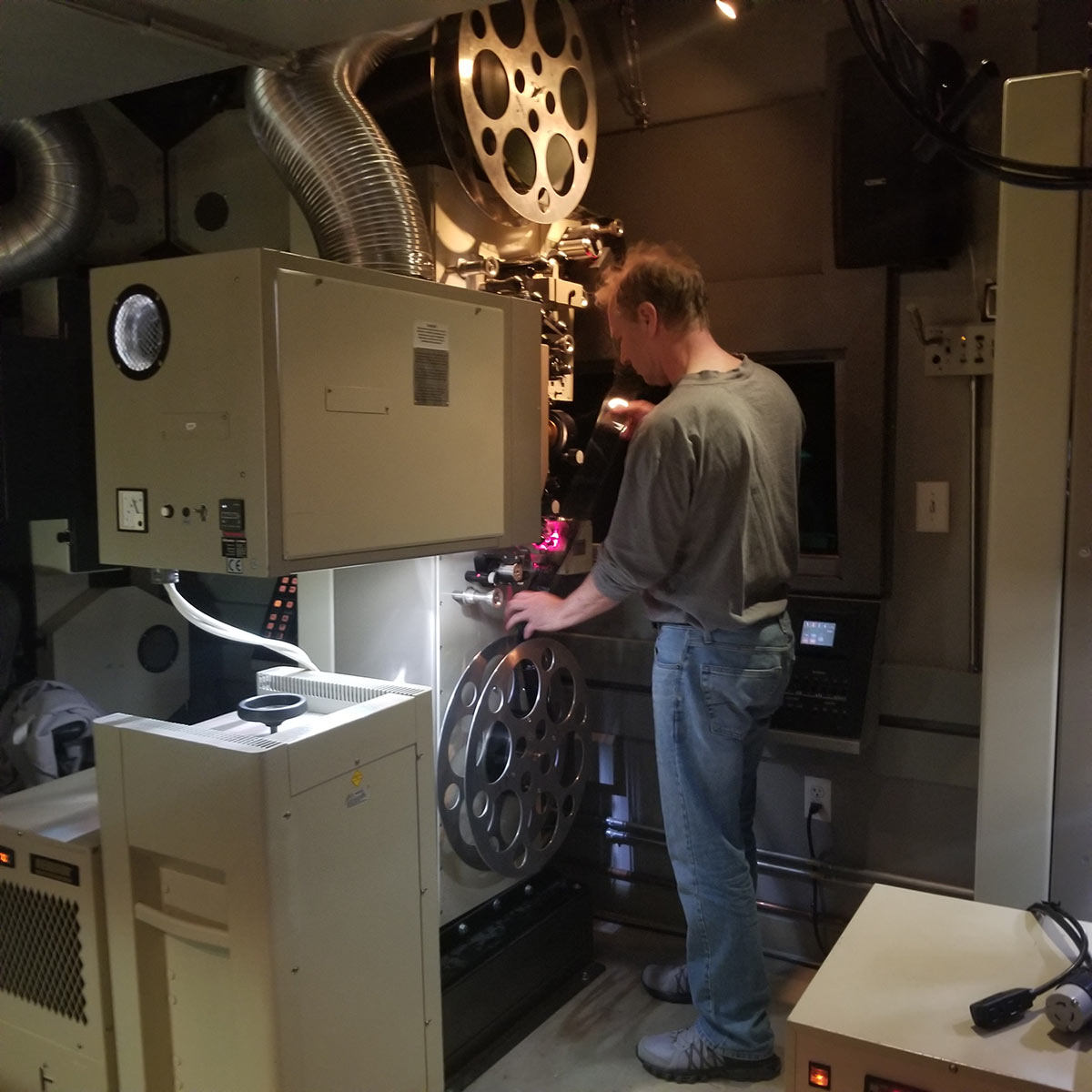 The projectionist threads up a reel of film into the projector.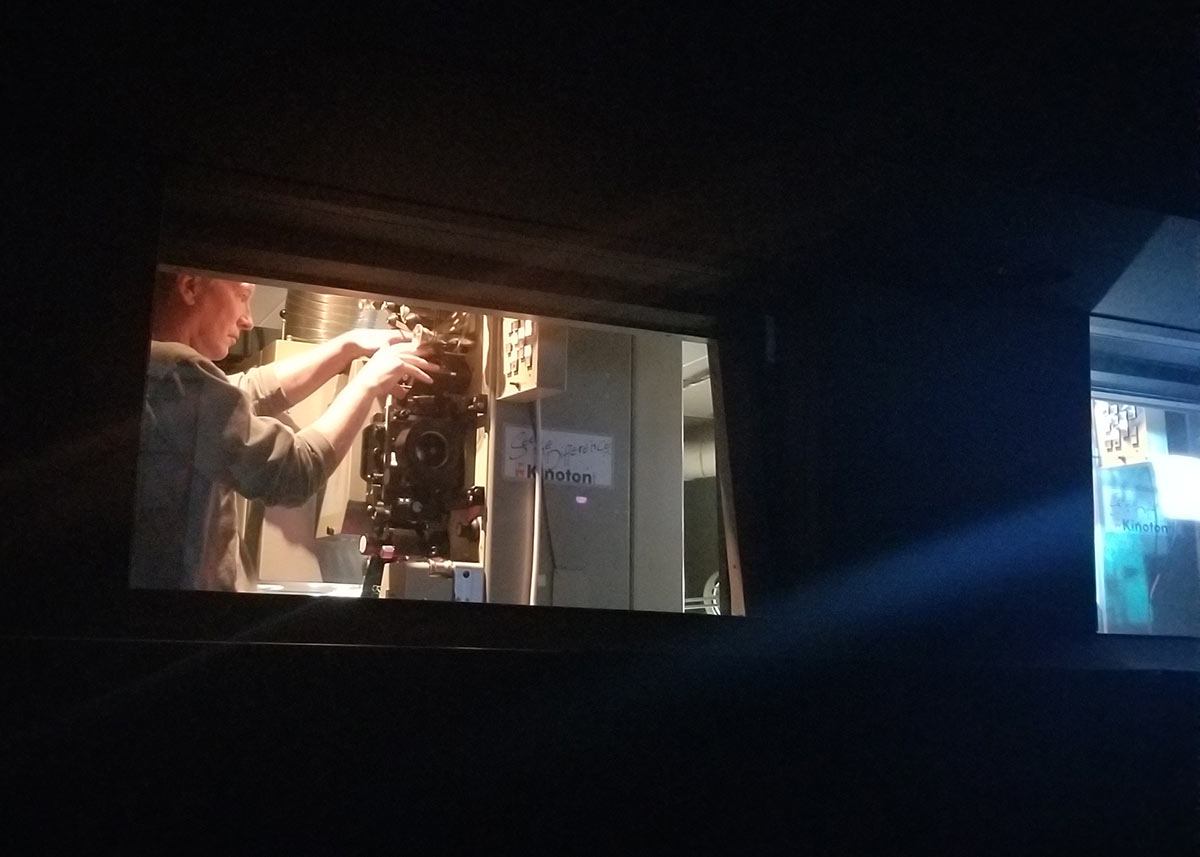 Two projectors change turns projecting the reels of film. Here, the projectionist loads a reel onto the projector on the left, while the previous reel projects onto the screen through the window on the right. This change over happens every 17 minutes for this film.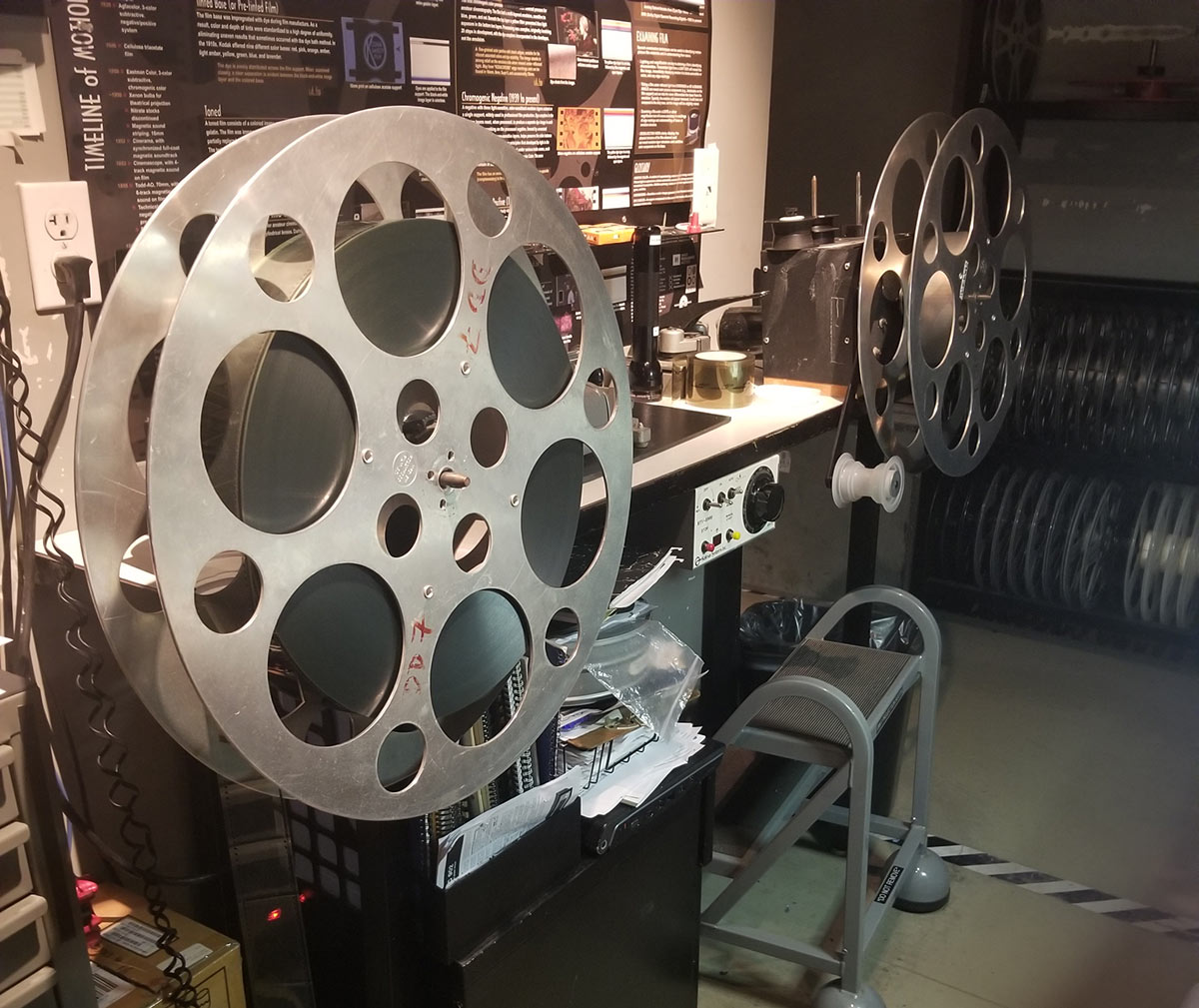 After a reel is projected, it needs to be rewound on this rewind table, so the film is 'heads out' for the next screening.