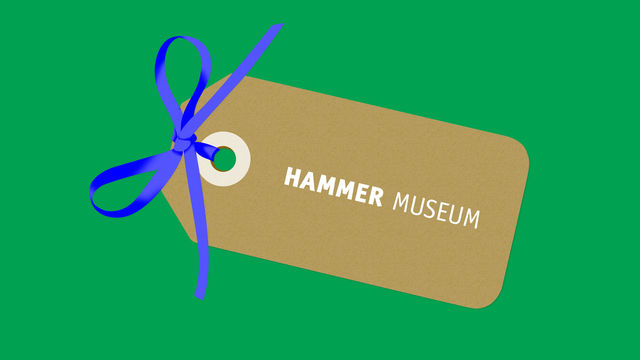 Holiday Gift Guide 2018: Hammer Staff Picks
Still searching for that perfect gift? We asked some of our most enthusiastic Hammer staff shoppers to tell us about their favorite items in the Hammer Store this holiday season.
You can purchase many of the gift guide items online, or call the store for more information: 310-443-7063.
Kinto Mugs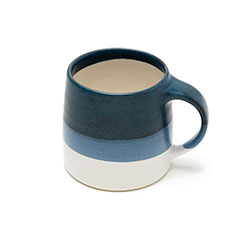 My favorite objects in the Hammer Store are the coffee mugs by Kinto. Now I admit I am a little bit obsessive about coffee mugs, and I am always on the lookout for a good one. That being said, these are some of the most perfect coffee cups I have ever held. The glazing, the thickness of the ceramic, the handle shape, the lip, and the weight of the mug—everything is so well done that every time I enter the store I have to hold them. I love how handmade and delicate they feel. I love how perfect they are. I love them. 
—Michael Terzano, assistant preparator
Adrian Piper T-shirt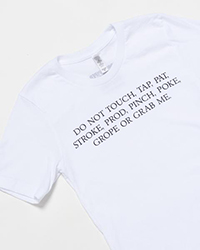 Bravo to Adrian Piper—and bollocks to the times we live in—for making work so prescient and perfectly suited to the mood of the moment. Based on Piper's My Calling (Card) #3, this shirt makes a statement brimming with confidence and defiance—two things we'll all need in spades for 2019.
—Ann Philbin, director
Hyworks Jewelry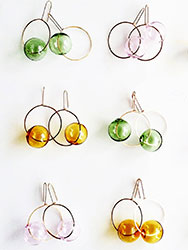 I am obsessed with Hyun Yu's jewelry collection in the Hammer Store. This collection is great because the pastel blown glass is elegant enough to wear on a night out, but simple enough to elevate any work outfit. I love how she mixes materials that wouldn't normally go together like cement and ceramic pieces. Run, don't walk! Grab these glass blown beauties while they last.
—Shelby Drabman, box office coordinator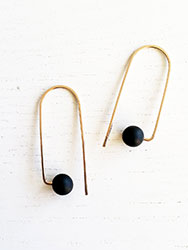 If ever there was a uniform for the Hammer employees, it would be select pieces of affordable but elegant jewelry sold in the Hammer Store. These simple earrings by Hyun Yu are a favorite among us staff members with pierced ears. They aren't big statements, and they are offered only in black and white, but they would fit in at any cocktail party. I don't tend to wear a lot of jewelry, and for me, these are the ultimate staple item that sits perfectly between practical and fashionable.
—Susan Edwards, associate director, digital content
Sunprint Kit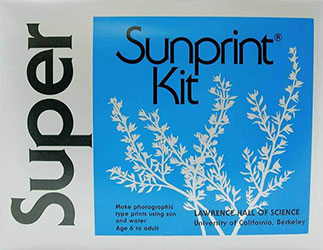 The Sunprint Kit is a classic. According to its website, the Sunprint Kit was introduced in 1975, and I don't think they've changed their packaging since. Why change something good? The kit should be a hit with kids everywhere, fans of photographic processes, teachers of all kinds, nature dwellers, admirers of shapes, lovers of indigo, and fans of the wholesome gift.
—Chisa Hughes, media producer
Kaweco Brass Sport fountain pen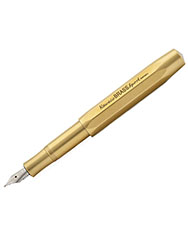 My dad collects fountain pens, or he collected fountain pens, or let's say he maintains a collection of fountain pens. I don't know why he chose fountain pens, but as a child I certainly saw the appeal: the way the barrel nestles so comfortably in the crook of your thumb, with a weight suited to signing only the fattest of checks, the most Faustian of agreements. The way the nib gleams, curving gracefully to its point like the head of a tiny, bureaucratic spear. The thought of pulling out a pearlescent Parker Duofold or an elegant Conklin crescent-filler to fill out my math homework, the world's classiest fourth-grader, thrilled my young heart. But it was not to be. My left-handedness meant that any attempt to write with a fountain pen would end with my palm blackened and my page smeared. And my heart broken. Anyway, buy this brassy number for your most timeless acquaintance, or passive-aggressively gift it to the lefty in your life that wronged you.
—Philip Leers, project manager for digital initiatives
Lauren Halsey's Flava Tee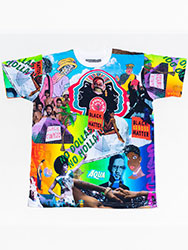 I love artist Lauren Halsey's shirt that she designed in tandem with her Made in L.A. installation, The Crenshaw District Hieroglyph Project (Prototype Architecture), 2018. Not only does the shirt feature Halsey's signature colorful blast of people and places that she associates with notion of blackness, community, and pride, but it offers a powerful message: Black Owned and Operated, a statement that declares the importance of cultural ownership and economy. Also, as someone who has spent most of their life in Los Angeles, I love that it features prominent markers and images from neighborhoods in South Central that I see daily. This shirt is a conversation starter, and I love engaging with folks when it catches their eye.
—Erin Christovale, assistant curator
Cook in a Book Series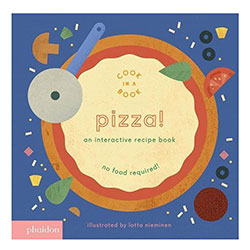 Do you know people who like books and eating?  (But not eating books.) The Phaidon Cook in a Book series is the gift for you. Theoretically, these innovative board books are for younger chefs, but this particular adult finds them both highly entertaining and conducive to delicious meals. My four-year-old and I have tested the Tacos!, Cookies! and Pizza! editions (the exclamation points are part of the title, but also emphatically emphasize how most people feel about Those! Particular! Foods!), and we can say with 100% certainty that they produce tasty Tacos!, Cookies!, and Pizza! In fact, I'd go so far as to say that the pizza dough recipe in Pizza! is one of the best I've encountered. Get these books for the tiny future Ina Gartens in your life, and then make them prepare holiday feasts for you—it's a win-win for all involved.     
—Janani Subramanian, manager, public programs
Norden Candles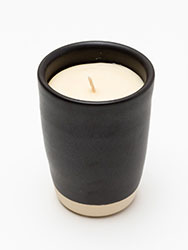 Norden candles are my go-to gift for all occasions, from birthdays to housewarmings to self care. Not only do these candles smell incredible (without being overpowering), but I love that they are hand thrown and hand poured locally in California. Each candle is named after a different city—Ojai, Big Sur (my personal favorite), Joshua Tree, etc.—and really evokes the spirit of the city. The best part is that once the wax is gone, you can—and should—re-purpose the beautiful minimal stoneware. They would make great mugs, succulent planters, or small storage containers. At home I use them to hold things like pens and makeup brushes. The possibilities are endless. 
—Arielle Feldman, digital communications manager
Crystal Growing Kits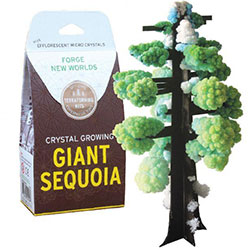 Science! It's a beautiful thing to embrace and ground oneself in. I love the way one's imagination is enlivened by magic crystal growing kits, regardless of age or background. These kits continue to fascinate me, and their ephemeral nature serve as a lovely reminder of how precarious lifeforms can be. A small price to pay for a moment of pure wonder, joy, and beauty.
—Linda Yun, registrar, exhibitions
Hurray Today Calendar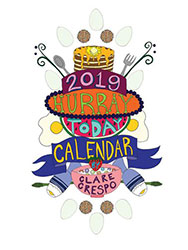 Clare Crespo's 2019 Hurray Today calendar features quirky illustrations for each month that represent different scrumptious breakfast items. Not only does she create a beautiful illustration for each month, but she also includes special holidays and reminders like, "Say hi to your neighbor today." Crespo is a self-described fantasist, and her nostalgic and playful illustrations are a welcome escape from reality for her viewers. This yearly calendar is a necessity at my desk and is an excellent gift for your friends who need a little surrealism in their lives. 
—Libby O'Kane, analyst, special projects, contracts & risk management
Unimug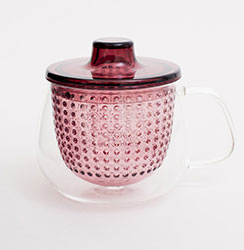 What's a better gift than a moment of peace, calm, and relaxation in today's crazy world? All three can be found in a nice, steaming cup of tea. The elegant glass Unimug is the perfect vessel for the aforementioned gift of tranquility, and includes a plastic strainer and lid to keep the contents cozy warm. Bestow it on your most uptight friend, or any tea aficionados in your life. Include your favorite blend for a perfect gift set! They'll thank you with their newly found chill.
—Alison Lambert, logistics specialist, public programs
Whale Balancing Game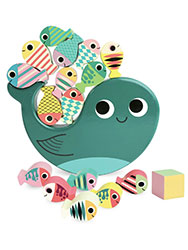 This adorable smiling blue whale will hang out with as many colorful fish friends as you can balance on its head, back, and tail. The 18 rounded wooden pieces are brightly colored and could be an eye-catching tchotchke for your shelf as well as a fun toy for kids. This stacking game is for ages 4 and up, sure to delight children and adults alike.
—Nancy Lee, senior manager, public relations
Art Can Help by Robert Adams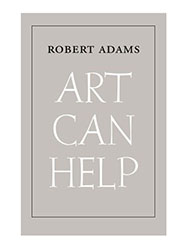 Robert Adams is one of the most important living photographers, hands down. And his writings on photography are equally important. In this book he advocates for beauty and its importance and worth in a practice and in the world. Here he pairs writings with images by photographers that he admires and respects, including my close friend Terri Weifenbach, whose images and books are truly amazing. The book is a reaction to a loss of hope in the world, and it is something I can't wait to read.
—Michael Terzano, assistant preparator
Hammer Membership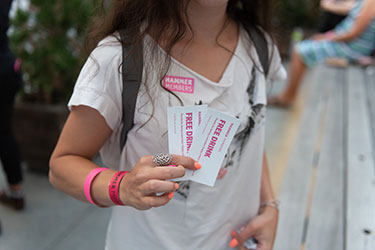 What better gift than Hammer membership! Starting at just $100 ($75 for seniors and UCLA students/staff), Hammer members get to experience Hammer programs and exhibitions from a unique vantage point. Benefits include exhibition previews and curator-led tours, priority ticketing at our renowned public programs, discounts at the Hammer Store and a growing list of local businesses, and more. If you are feeling extra generous, a donation of $500 will give someone an Impact level membership, which includes invitations to exclusive Director's Receptions and a Hammer exhibition catalogue.
—Laura Hyatt, senior manager, annual giving