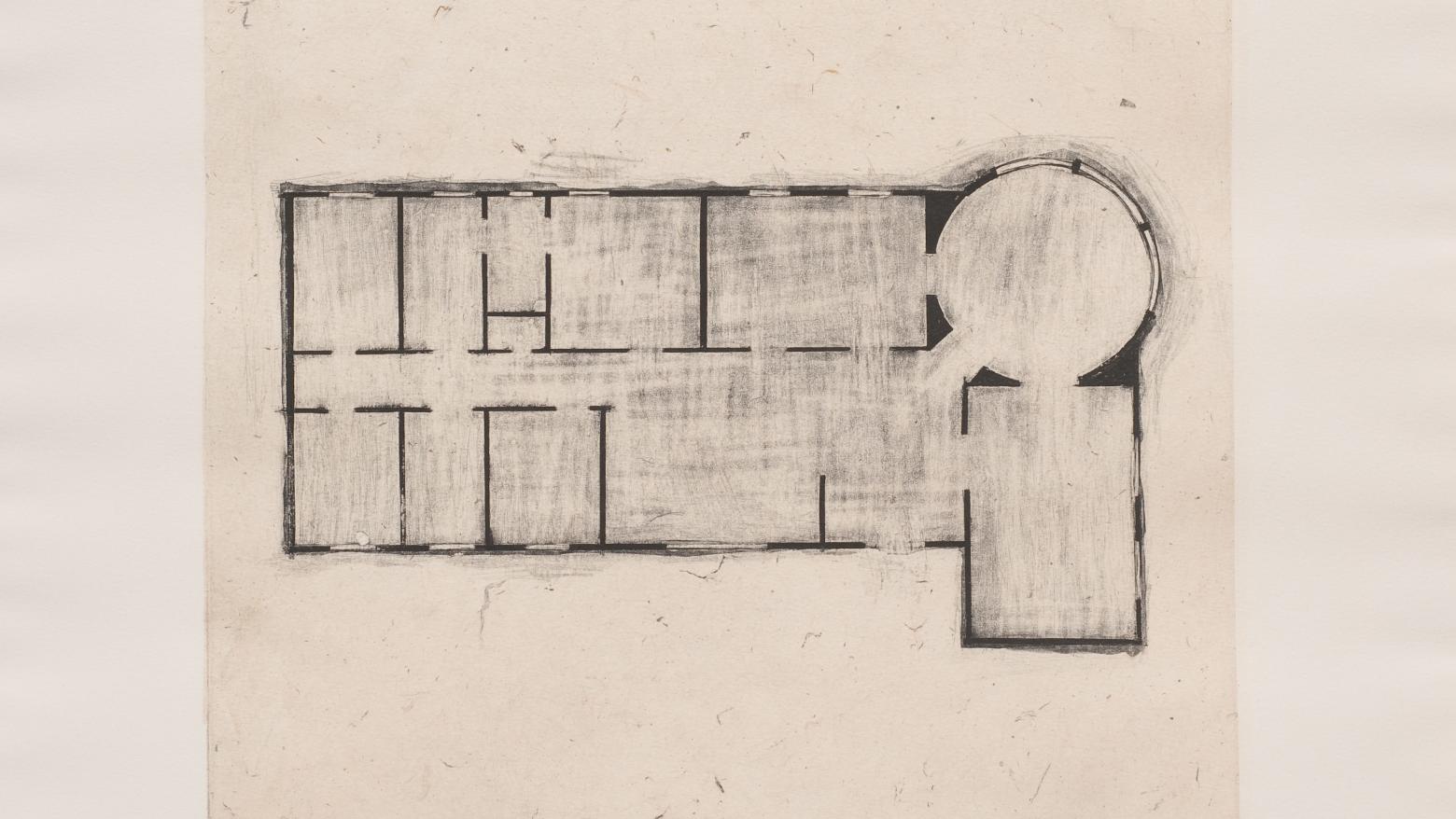 Where are They Now? Works by Zarina Hashmi
Several works in our collection by Zarina Hashmi—the 10-work series Homes I Made / A Life in Nine Lines, and the work Our House at Aligarh—are currently on view at the San Jose Museum of Art for their exhibition The House Imaginary, open through August 19, 2018.
The concept of home—whether personal, geographical, national, spiritual, or familial—resonates throughout Zarina's work and with particular poignancy in the series Homes I Made / A Life in Nine Lines, featured in the exhibition in San Jose. Each etching represents a plan of the different homes she inhabited since leaving Aligarh, her birth-town in India, and essentially traces her peripatetic existence in early adulthood in the cities of Bangkok, New Delhi, Paris, Bonn, Tokyo, Los Angeles, Santa Cruz, and New York, where she finally settled in the 1970s.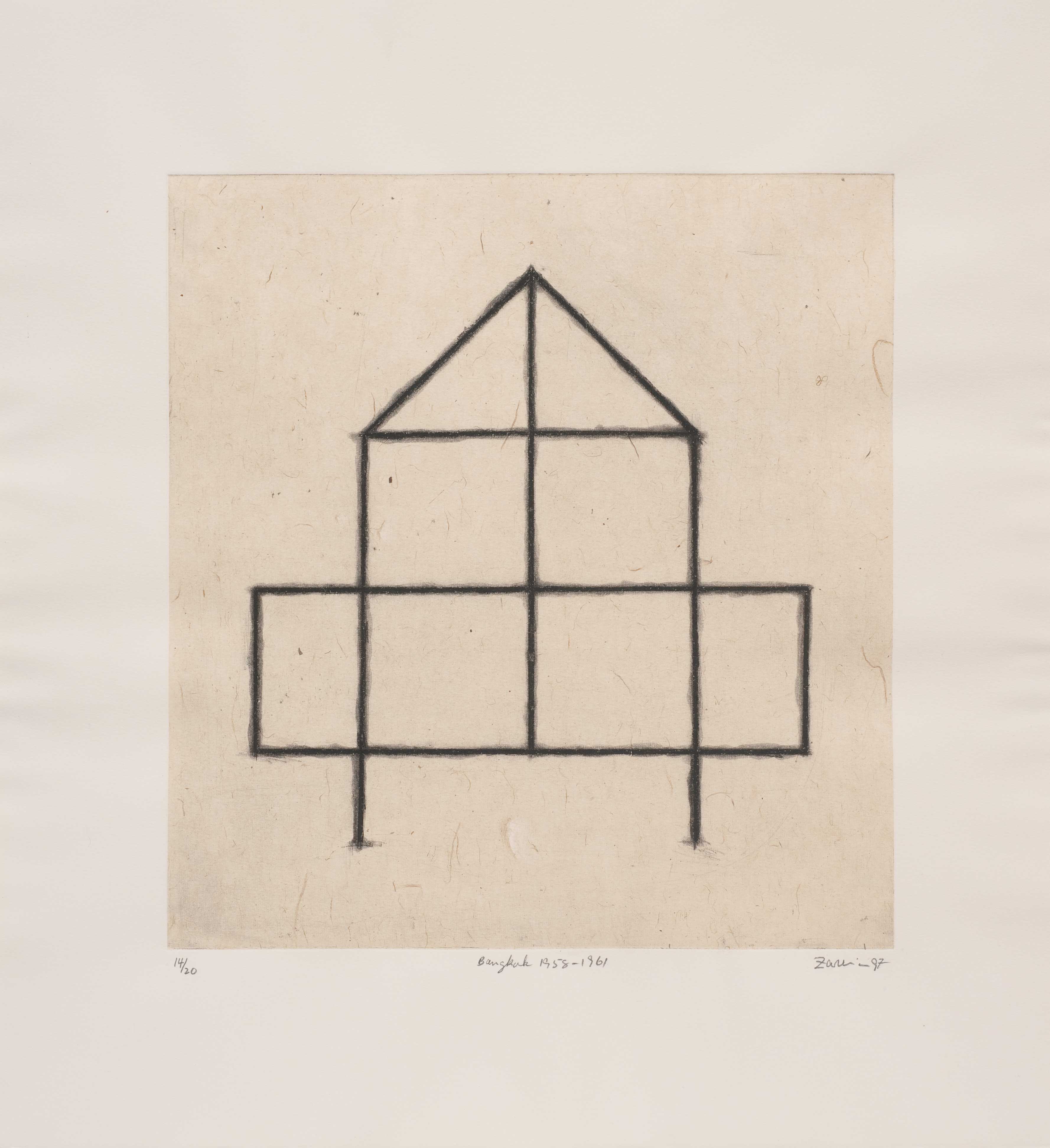 Bangkok 1958-1961, from the series Homes I Made / A life in Nine Lines
Zarina was affected by the Partition of India in 1947, which caused the massive displacement of Hindu and Muslim populations, and makes her home as one who is dispossessed: "Home is the center of my universe. I make a home wherever I am. My home is my hiding place, a house with four walls, sometimes with four wheels." Her vocabulary is minimal but rich in associations: lines are integral to her identity; they tie her to this planet, and they define her presence within it, as do the delineations of the walls within which she lived.
See more works by Zarina from our 2012 exhibition Zarina: Paper Like Skin, which was the first retrospective for the artist.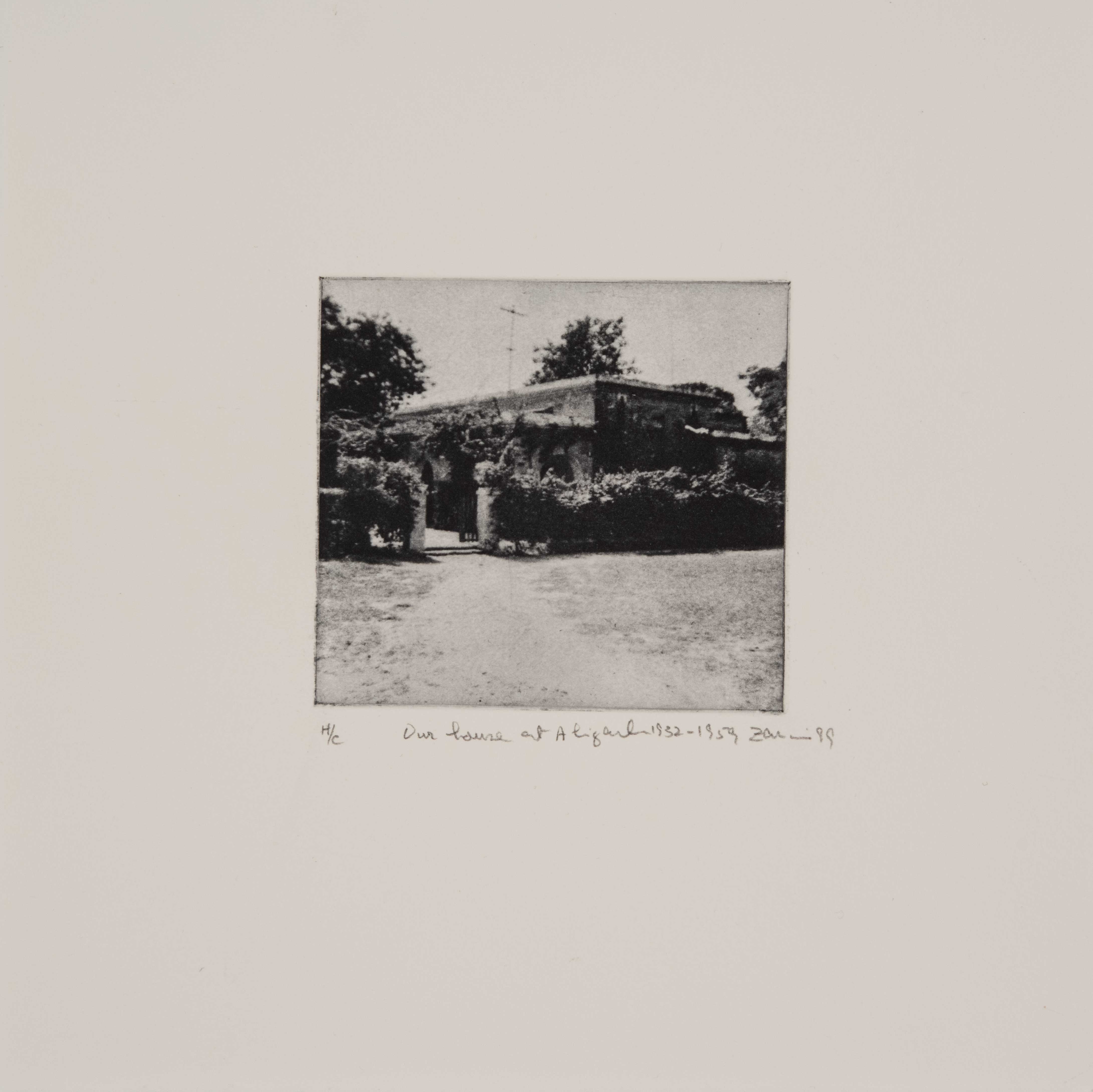 Our House at Aligarh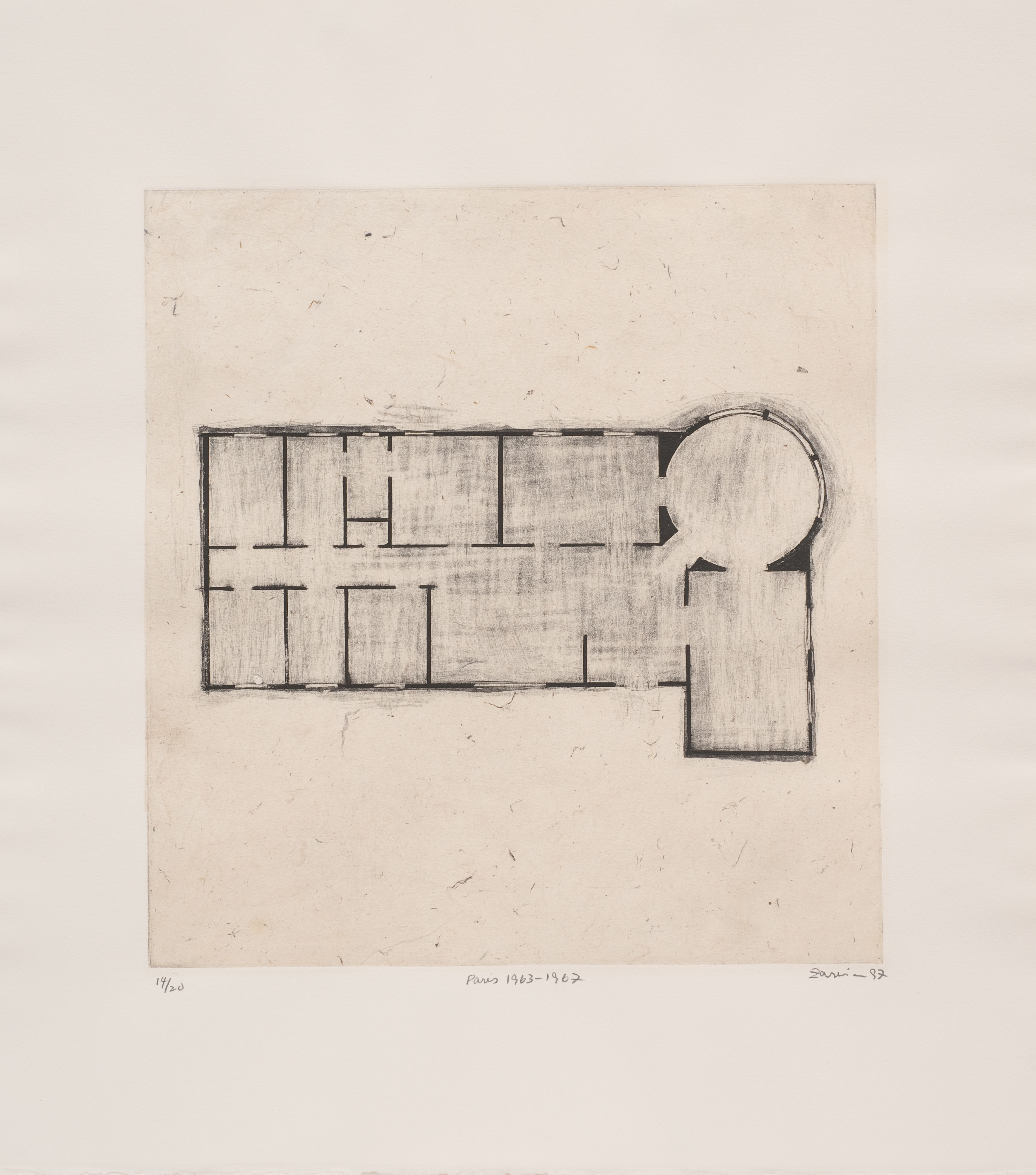 Paris 1963-1967, from the series Homes I Made / A life in Nine Lines