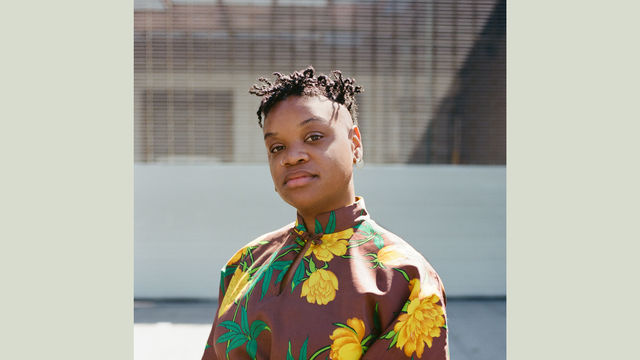 Staff Spotlight: Erin Christovale, Assistant Curator
This post is part of a new series of interviews with staff members from our curatorial department.
Lisa Aubry: How did you end up at Hammer? Did you always know you wanted to be a curator?
Erin Christovale: I got my bachelor's degree in film studies at USC (University of Southern California). During my senior year, I took a video art class in the art department and that's when I realized, 'This is actually what I am interested in,' not film studies or the entertainment industry. From there, some friends and I formed an art collective that did pop-up shows and film screenings. That was my first step towards understanding what it means to be a film programmer through curating events, programs, and exhibitions. In 2013 I started an annual short film program called Black Radical Imagination with my friend Amir George. The first year's theme was Afrofuturism. We reached out to filmmakers and visual artists who were doing interesting experimental work, showcased their films in these programs, and circulated and presented them in different museums. That's how I got started. After a few years of putting together film programs I started putting together exhibitions. I've been familiar with the Hammer for a few years. I did film programming at the Hammer for the 2016 series In Real Life, and had also participated in round table discussions, so I was already integrated into the museum. Every Made in L.A. is curated by an in-house curator and an independent curator, or someone not affiliated with the Hammer. I interviewed for that in December 2016 and was invited to be one of the curators for Made in L.A. 2018. Just as I was starting to get to know the staff, this assistant curator position opened up. It just felt like the right time, right place.
What is your favorite part of your job?
My favorite part of the job is knowing that I have the ability to pitch an idea that might come to fruition. I have a budget behind me, and I have support to do a catalogue. I was independent for 5 years, and working with changing venues and other people's terms and availability. With Black Radical Imagination, I had a system where I reached out to the same people every year, so I knew I could make it happen. But in terms of bigger ideas, I never quite knew who I should pitch it to, or how to put a budget together. You learn the limitations of a museum and then work within that. So this feels a lot better and a good time to transition into something more permanent.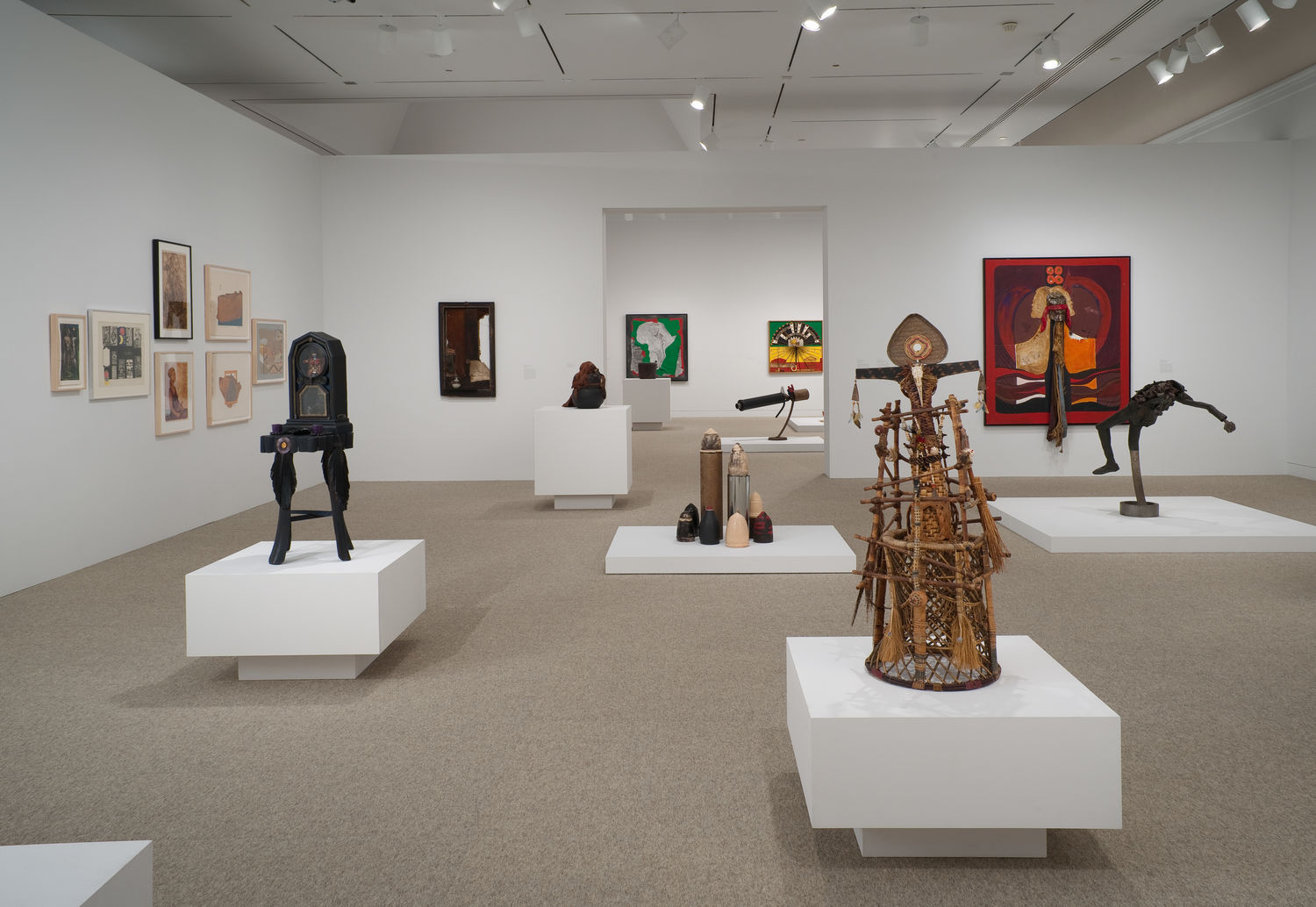 Now Dig This! Art and Black Los Angeles 1960–1980
What is your favorite exhibition at the Hammer that you've seen and why?
Now Dig This! Art and Black Los Angeles, 1960-1980 was really inspiring and important for me to see, as someone who has grown up in the area. The show was centered around L.A. artists of color who mainly did assemblage work—David Hammons, Betye Saar, John Outterbridge—and artists who were doing performance and video like Ulysses Jenkins, Maren Hassinger, and Senga Nengudi. It was a really beautiful focused show on that crop of people and the way that their practice informed L.A. That was important for me to think about from a historical level and as a legacy that I'm involved with here in L.A.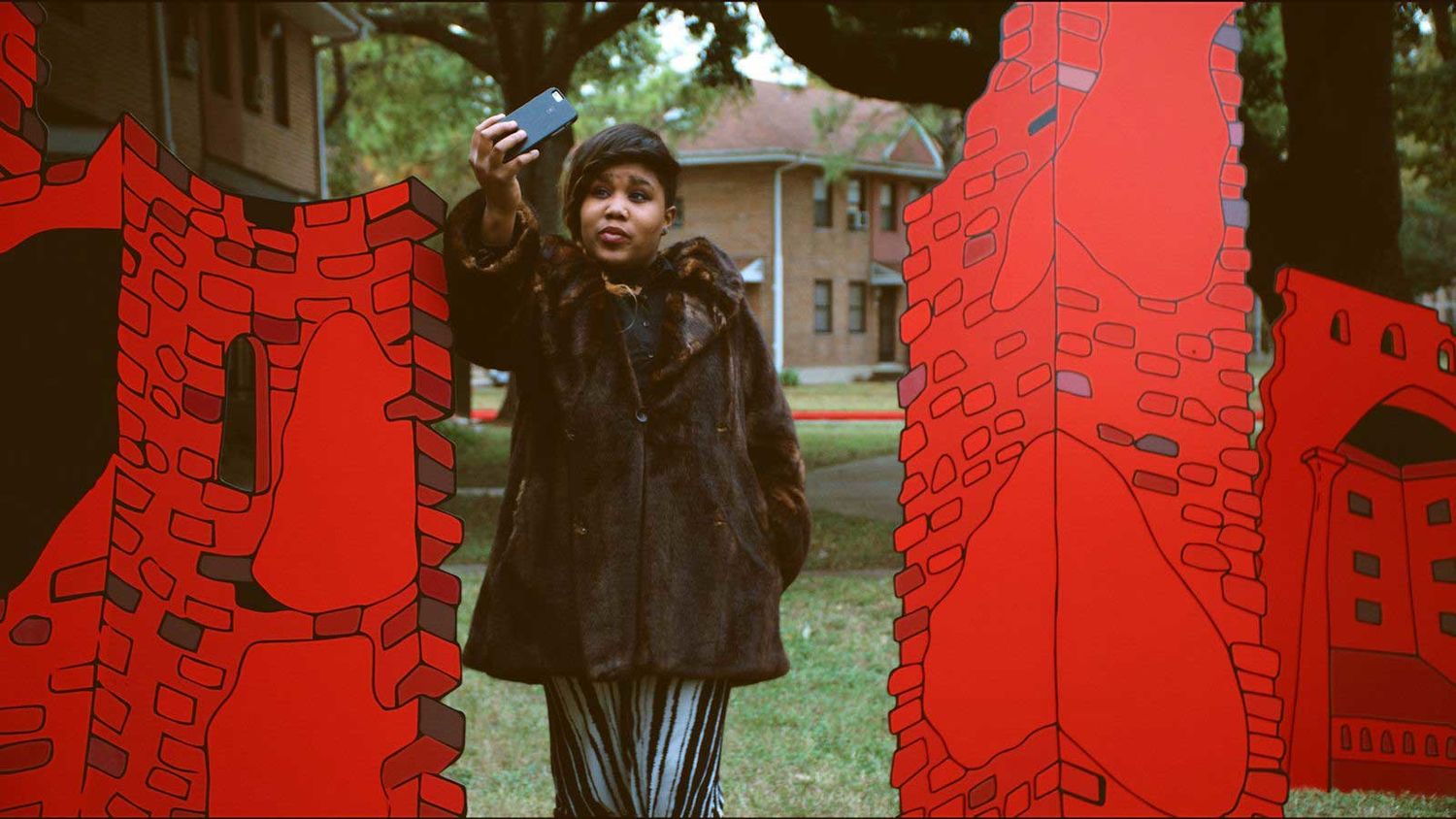 Still from True Red Ruin (Elmina Castle)
What is your favorite artwork in our collection?
I am still learning about our collection, but I would say I'm invested in experimental moving image. Our collection has taken in some important work by artists that I really admire like Danielle Dean, who was in Made in L.A. 2014. She is British, her mom is white, and her dad is black. He is Nigerian and moved to Texas, so she has a whole side of her family there. A lot of the video work she does involves her sister who lives in Texas and who looks and sounds very different from her. It's a personal way to talk about the idea of diaspora, and it's usually really funny. She is also thinking about capitalism—how things get packaged, to whom and why.
I also admire Martine Syms, who was in Made in L.A. 2016, and makes work that is research-based. She is inspired by old films and thinks about Afrofuturism in an interesting way.
Another recent acquisition is a Sondra Perry piece. Her work is really innovative in that she often inserts herself in the work and uses different computer programs to turn herself into cyborgs that you can interact with in different ways.
All three of these black women are experimenting with moving image, which I think is powerful and something that usually doesn't get prioritized. I like that they're all in our collection.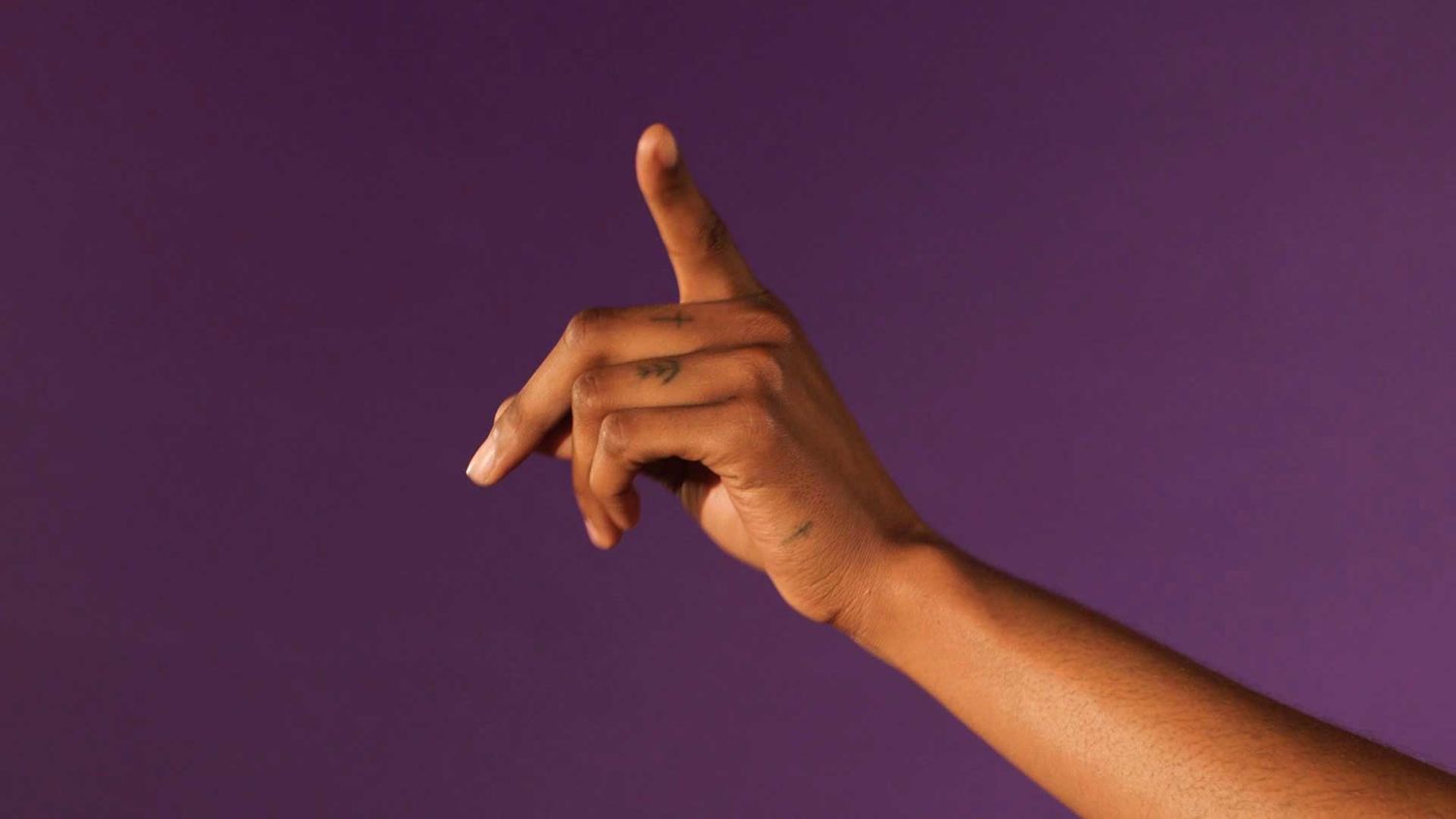 Still from Notes on Gesture
What is the best advice you have for young students aiming to launch a career in the art world?
César García has a space called The Mistake Room in Downtown Los Angeles, and he has all of his young curators write down their curatorial statements, which is really important. They are concise statements about the curator's vision of their exhibition, and a means by which to communicate their perspectives to viewers. How are you going to know where you are going to go, and what you're interested in, if you don't have a curatorial statement? It can inform questions like: "Does this align with my curatorial statement? Does this space make sense for me?" There is so much to be inspired by, and you are constantly looking at new work, so your brain is continually shifting and transitioning. To have something that's grounded in what you like is nice to have at a young age.
Is there any topic you are interested in that you think should be brought to the forefront and addressed through curation?
All of my projects are rooted in contemporary socio-political issues. I am very particular about working with artists of color, queer artists, and emerging artists because, as a younger curator, those are the people I am going to be working with for the rest of my life, or a group of people I am growing with. The artists and topics that I am interested in are always in tandem, like a chicken and egg situation. I think: "I really want to work with this artist, and I am interested in this topic right now—do they align?" Those are the questions I find myself going back and forth between. Right now I am interested in how technology interfaces with identity, and thinking about the idea of post-humanism. What does it mean to exist beyond your human body or to be a cyborg? Sondra Perry's work comes to mind. I'm still thinking about it, so we will see.