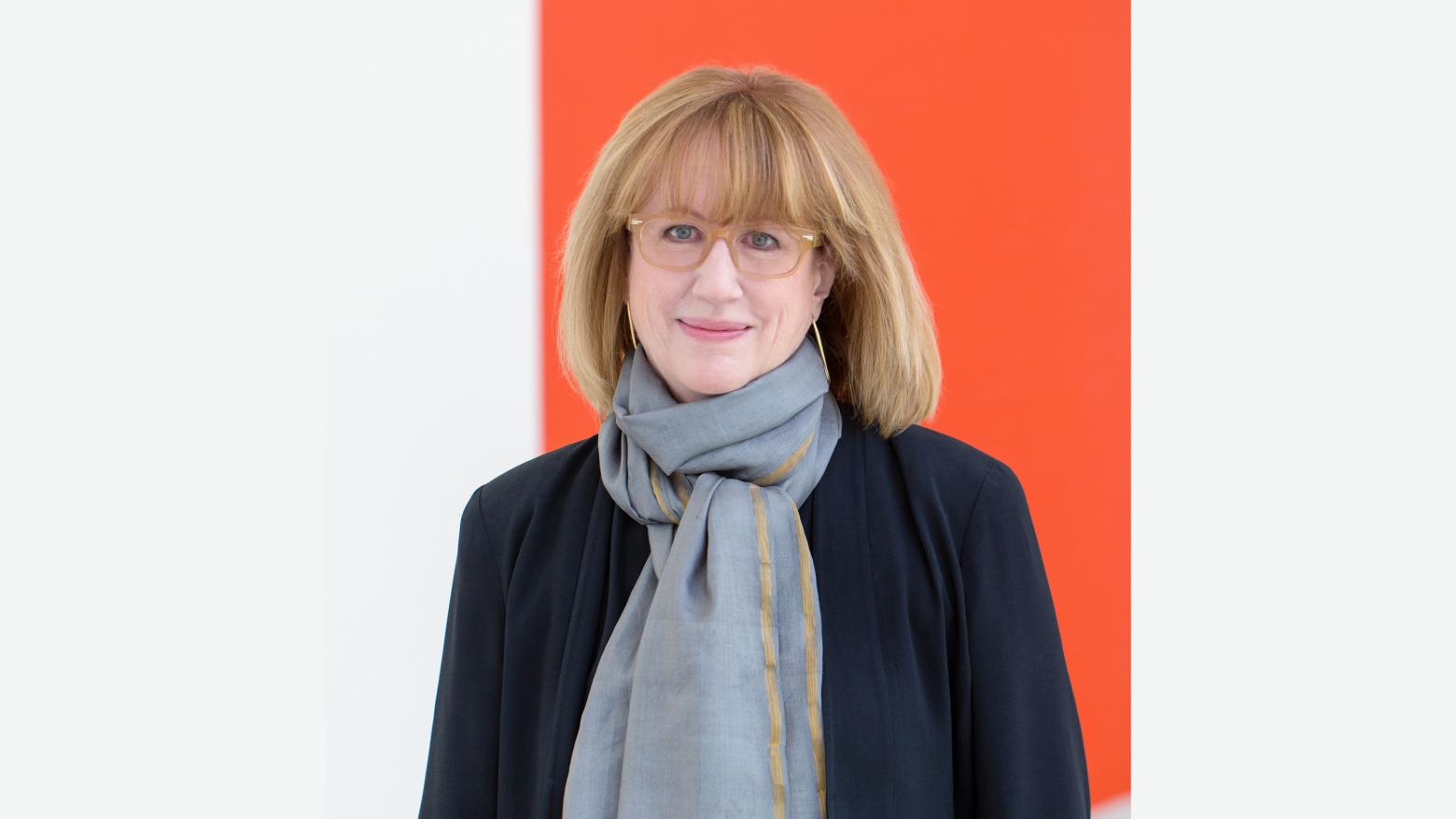 Staff Spotlight: Cynthia Burlingham, Deputy Director, Curatorial Affairs
This post is part of a new series of interviews with staff members from our curatorial department.
Lisa Aubry: How did you end up at Hammer? Where and what did you study? 
Cynthia Burlingham: I am originally from L.A. I went to Pitzer College in Claremont for my undergraduate degree and then to Oberlin College in Ohio for an M.A in art history. I decided to come back to L.A. and work at Sotheby's Auction House for four years before a friend of mine asked if I was interested in a job at UCLA. I worked at the Grunwald Center for the Graphic Arts, a collection of works on paper from the renaissance to the present, which at that time was located at the Wight Gallery on UCLA's north campus. In 1994 the Hammer and UCLA entered into an operating agreement whereby all staff at the Wight Gallery and Grunwald Center relocated to the Hammer Museum.
What does your job entail?
I am director of the Grunwald Center for the Graphic Arts, which involves the curatorial responsibilities of making acquisitions and creating exhibitions in my area of specialization. I am also responsible for the departments of public programs, academic programs, exhibitions and publications, registration, and the preparations department. A regular day comprises of a lot of emails and meetings about upcoming exhibitions, museum budgets, issues of security, and other topics that traverse different departments. All of us at the museum very much interact with each other frequently and consistently.
Salomé Dancing before Herod
What is your favorite exhibition that you have worked on at the Hammer and why?
The 2012 exhibition, A Strange Magic: Gustave Moreau's Salome, was devoted to my favorite work in the Armand Hammer Collection, Gustave Moreau's Salome Dancing before Herod (1876). There happens to be a museum in Gustave Moreau's house and studio in Paris, which contains a number of drawings related to Salome, as well as Salome paintings, which the Hammer displayed in the exhibition. There is an entire world of Salome, from the finely done preparatory drawings that he made, to the first sketches of the model, to the details of costume, architecture, and jewelry, and other aspects of the picture. It was really wonderful to see that exhibition because it is a painting that people know so well, but the exhibition displayed the lesser seen trajectory of how Moreau got there. That painting is probably the most important Gustave Moreau painting in the world. It is very evocative—very mysterious—and has a beautiful use of color, texture, and light.
What is your best advice for young students who are aspiring to launch a career in the museum world?
Try to work in a museum and see what it is like. I think that a lot of people looking at a museum from the outside do not necessarily see how it is built as far as staffing. What we show the public is prepared by armies of people that you don't necessarily see in the final product. There are many jobs in museums, from curators, to registrars, to preparators, to security, to digital, to finance and administration. All those people are generally here because they want to be in a museum. See what people do, how it feels to you, and what your interest is in any of those areas.
In your more than 20 years of experience at the Hammer, have you noticed any changes in the fabric of curation and exhibitions?
Digital can contextualize exhibitions. Now, instead of just having an exhibition catalogue, you can have an online archive that has videos of all the related programs, helping to put that exhibition in context. You can have installation shots and gather all the different publicity that was done at not just one venue, but several different venues. Radical Women: Latin American Art, 1960–1985, for instance, opened in Los Angeles at the Hammer and is now at the Brooklyn Museum where there will be additional related programing and symposia before traveling to South America. We can gather information about how the exhibition was presented and received in both its originating venue and its entire tour. Digital allows you to create these kinds of archives and records of the exhibition and its reception. Social media allows you to communicate about the exhibition in a way that you never could before. Before, we had labels and catalogues, and now we also have social media that allows more conversations to happen.
Header photo: Mark Hanauer