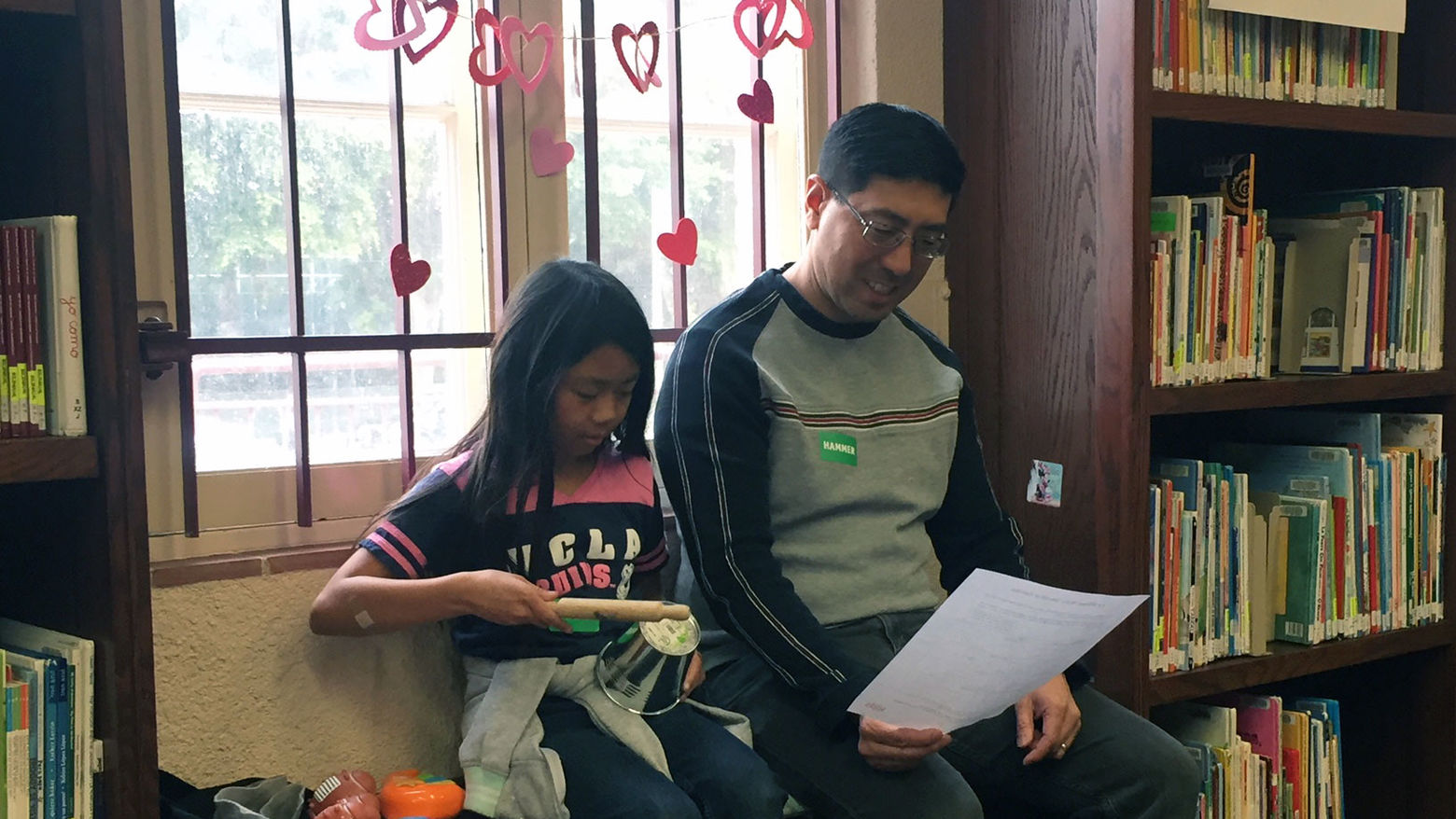 Families Bond Over Sound Art
Even as someone who works at a contemporary art museum, I tend to associate art with only the visual—and yet art can engage so many senses beyond sight. For this reason I was excited to collaborate with two artists who used sound as their medium in recent family programs at the Hammer Museum. This felt apropos since the Hammer currently has numerous audible artworks installed, including a piano whose lid crashes down on itself in the exhibition Stories of Almost Everyone (open through May 6), and a pair of ping-pong tables, a sound-based work of art by Machine Project.
At the Sounds of Freedom program in March, grown-ups shared memories of a time when they felt free, and kids created complementary sound effects. The memory and accompanying sound effects were recorded together to create a single collaborative piece. Teaching artist Ismael de Anda assembled a diverse selection of sound-makers to choose from: wind chimes, drums, dog toys, tambourines, maracas. After recording a memory from her childhood in Hawaii, a mother told me she had never shared that particular story with her daughter before.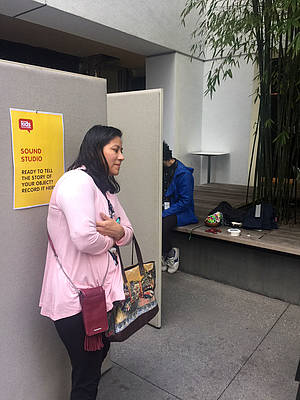 Photos from our Junior Oral Historian program
At another program, Pop-Up Studio: Junior Oral Historians, kids recorded stories destined for the Hammer Kids Oral History Archive. In this program, brilliantly conceived by Stories of Almost Everyone artist Fiona Connor, kids told stories of special objects from their own lives, and had their objects professionally photographed. Objects ranged from Pedro the Panda (a stuffed animal) to a squishy hamburger toy. It was moving to see kids given space to tell their own stories and to watch adults intently and respectfully listen.
In today's culture of sensory overload, I find that focusing on one sensation—in this case, sound—encouraged me to slow down. Then I realized that I could do this with my eyes, too.