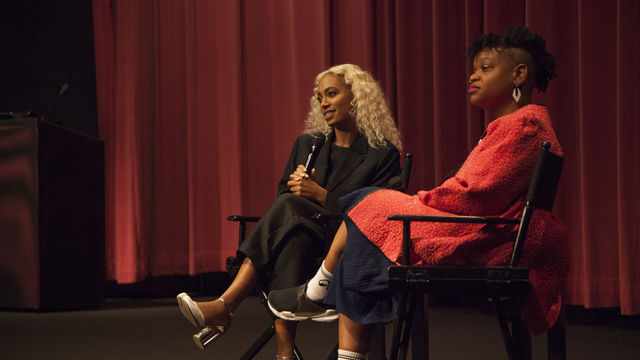 Reflections on Solange Ferguson's Metatronia (Metatron's Cube)
On Friday, April 13, the Hammer premiered musician and multimedia artist Solange Ferguson's short video Metatronia (Metatron's Cube), 2018, which you can watch exclusively on the Hammer's website. Solange is known as one of the most influential figures for emerging black creatives, and her cultural impact has been undeniably strong. Her most recent album, A Seat at the Table, has not only received nominations and wins from the Grammys, BET, and the NAACP, but also encapsulates a contemporary black experience in America through music. I was ecstatic for the opportunity to attend Solange's artist talk, and left the conversation with beautiful insight on not only Metatronia, but also on how she operates and navigates the complex world of fine art as a black female artist working across many mediums and forms. While watching Metatronia, I found myself entranced by the harmonious movements. As the dancers interact with one another in a way that feels both robotic and natural, I slowly became aware of the hypnotizing sound design and the intriguing architecture of the cube itself. As a junior studying in the UCLA Department of Design Media Arts and an emerging black creative, I was fascinated by both the technical skill and the way in which Solange was able to touch so many different artistic mediums—movement, architecture, and video—to create a video so nuanced that it's hard to stop watching. 
Solange Ferguson and Hammer assistant curator Erin Christovale
Listening to Solange reflect on the work was incredible. She noted that one of her major influences is The Wiz, a film I remember watching as a kid and relishing in the representation of people who look like me in a prized narrative. She also took a moment to share the way in which she initially produced and developed this project; it started with a dream about the cube—the centerpiece to the film—that she later took time to develop with the help of her son. What she had to say about her difficulty in navigating fine art spaces as a black woman was quite profound: even while being constantly put in a position where people want to place you and your creative vision into a generalized box, you must remain confident in your ideas.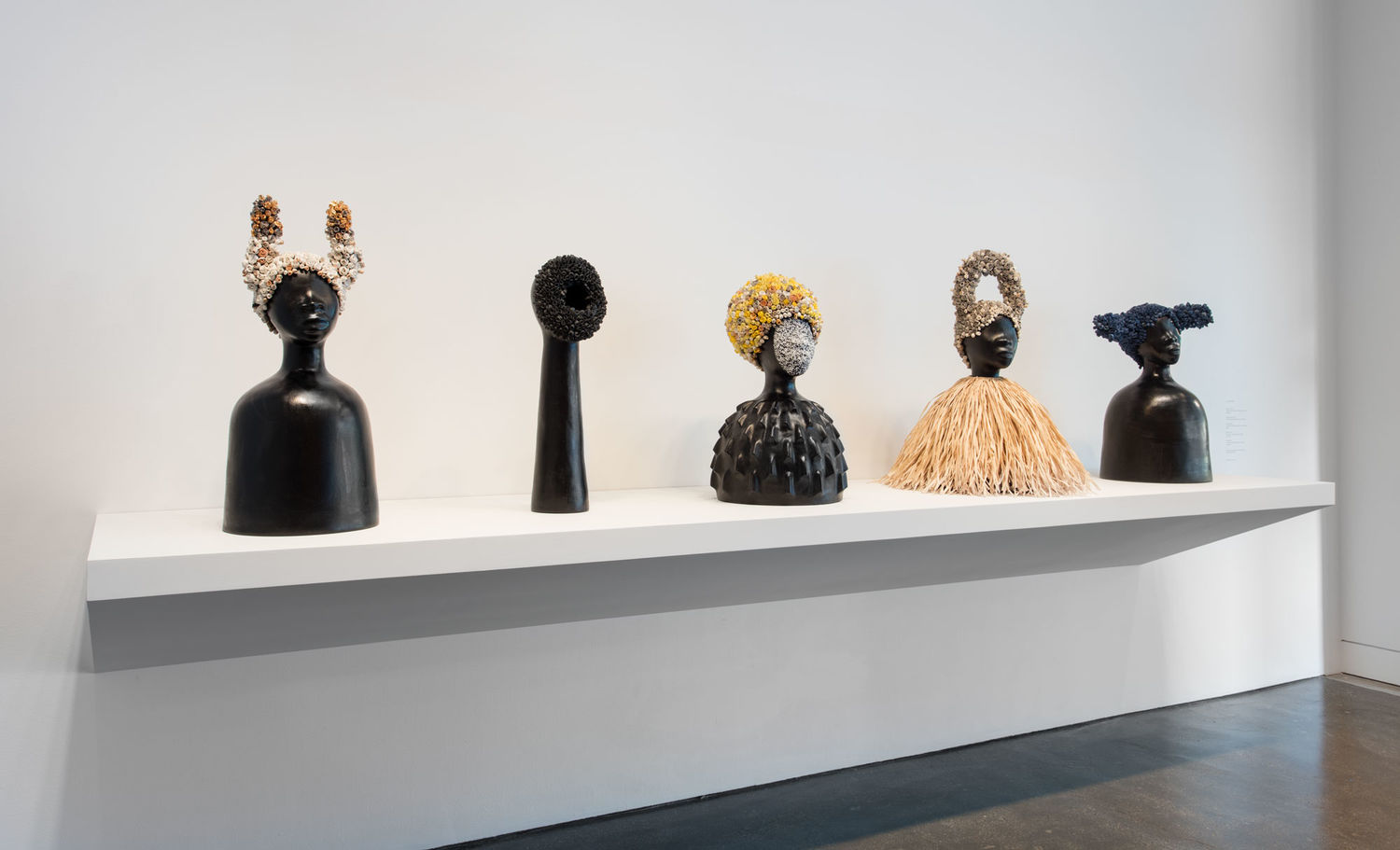 Hammer Projects: Simone Leigh
I thought of other black women who have shown work at the Hammer such as Simone Leigh in her 2016 Hammer Project exhibition. I was fascinated by Leigh's ability to craft gorgeous busts of black women and her use of ethnographic research into visual traditions from black communities around the world. More recently, Kara Walker's ...calling to me from the angry surface of some grey and threatening sea. I was transported, a work in the Hammer's collection currently featured in our Unspeakable exhibition, has caught my attention. In the work, Walker uses five channel projections and visual narrative construction based on stories of black oppression from the Civil War, slavery, and the genocide in Darfur. I am inspired by the unrestricted creativity that black artists use to tell our stories in institutions that lack our voices—utilizing multimedia platforms to expand the reach of their messages.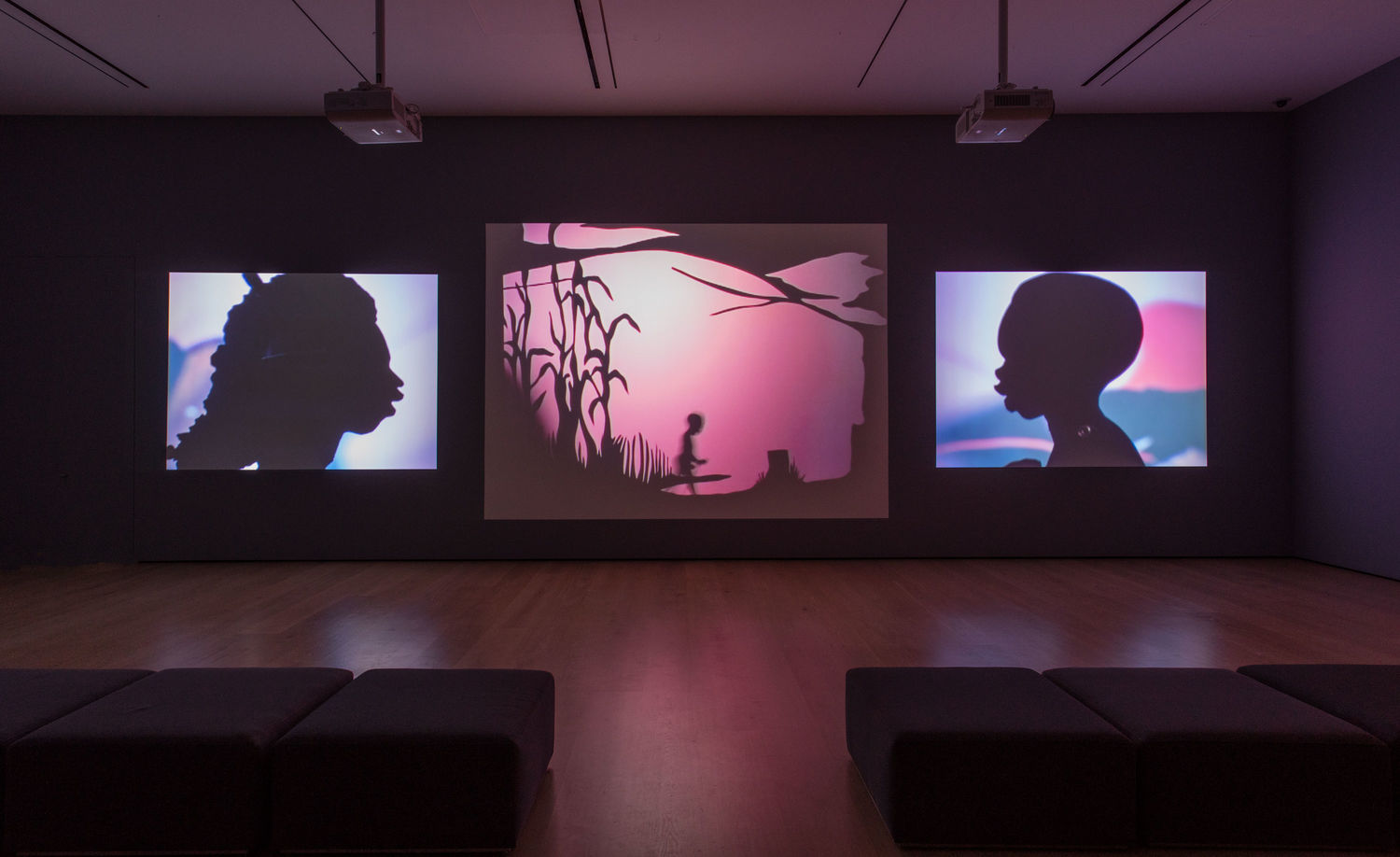 Unspeakable: Atlas, Kruger, Walker: Hammer Contemporary Collection
As a black creative working in art spaces such as the Hammer Museum, I always find myself looking for influence and inspiration from black artists within and outside of museum walls, and Solange is definitely one of those artists. Her unwavering confidence in all her pursuits and dedication to innovative thought is admirable. I'm excited to see the new boundaries she pushes as she continues her work, and hope to see her at the Hammer again sometime soon.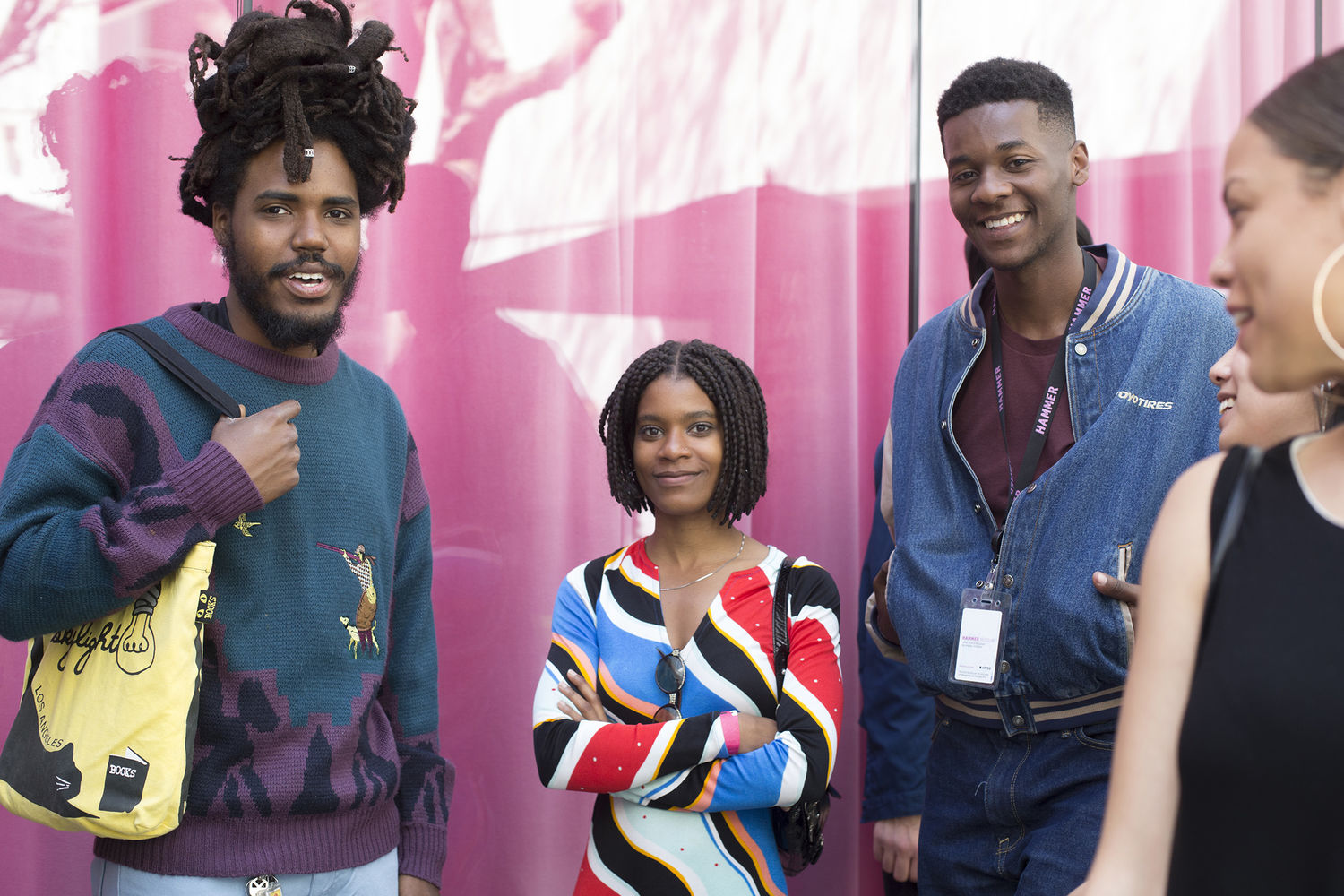 Jarrett Lampley (right) and friends waiting to see the film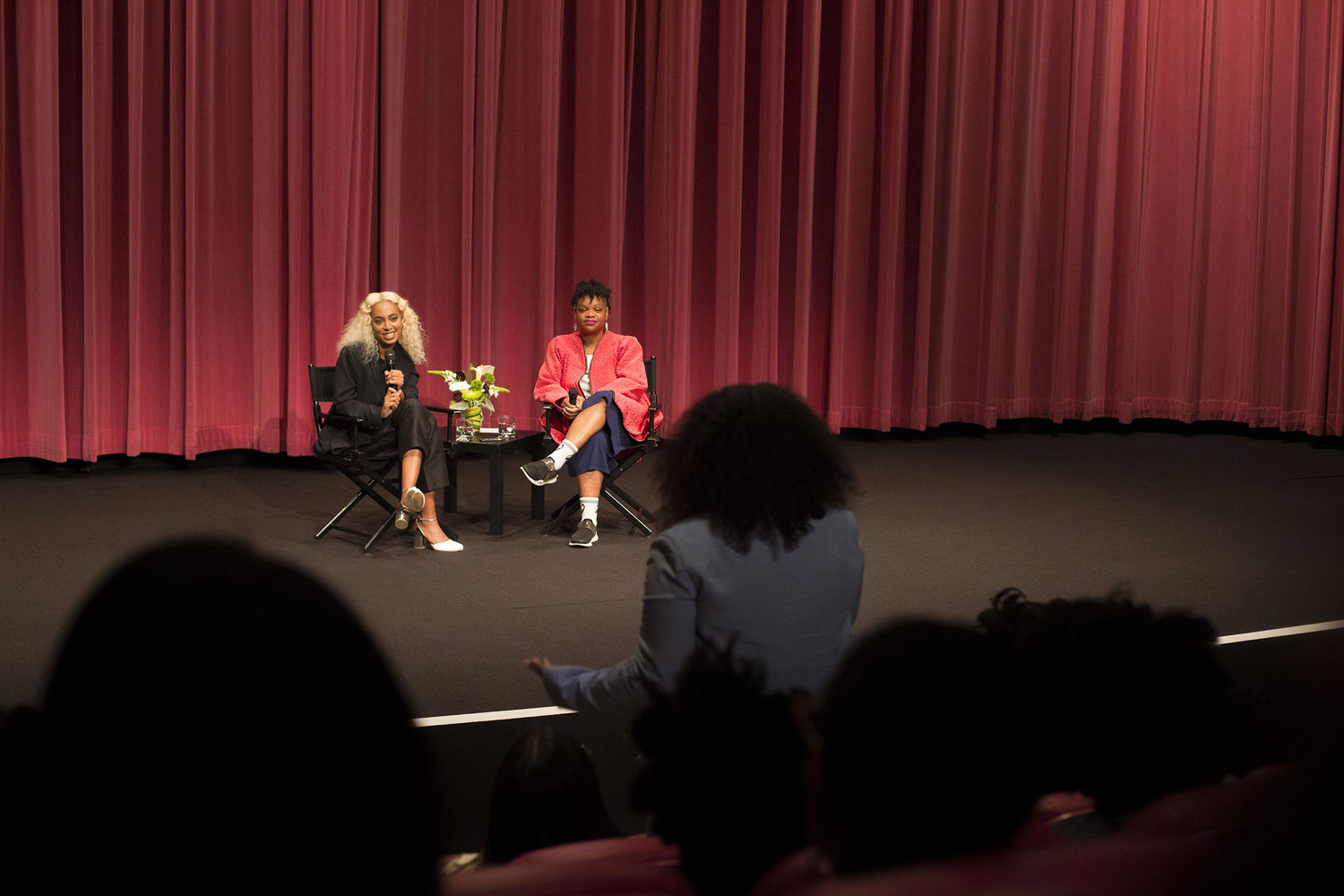 Solange Ferguson and Hammer assistant curator Erin Christovale