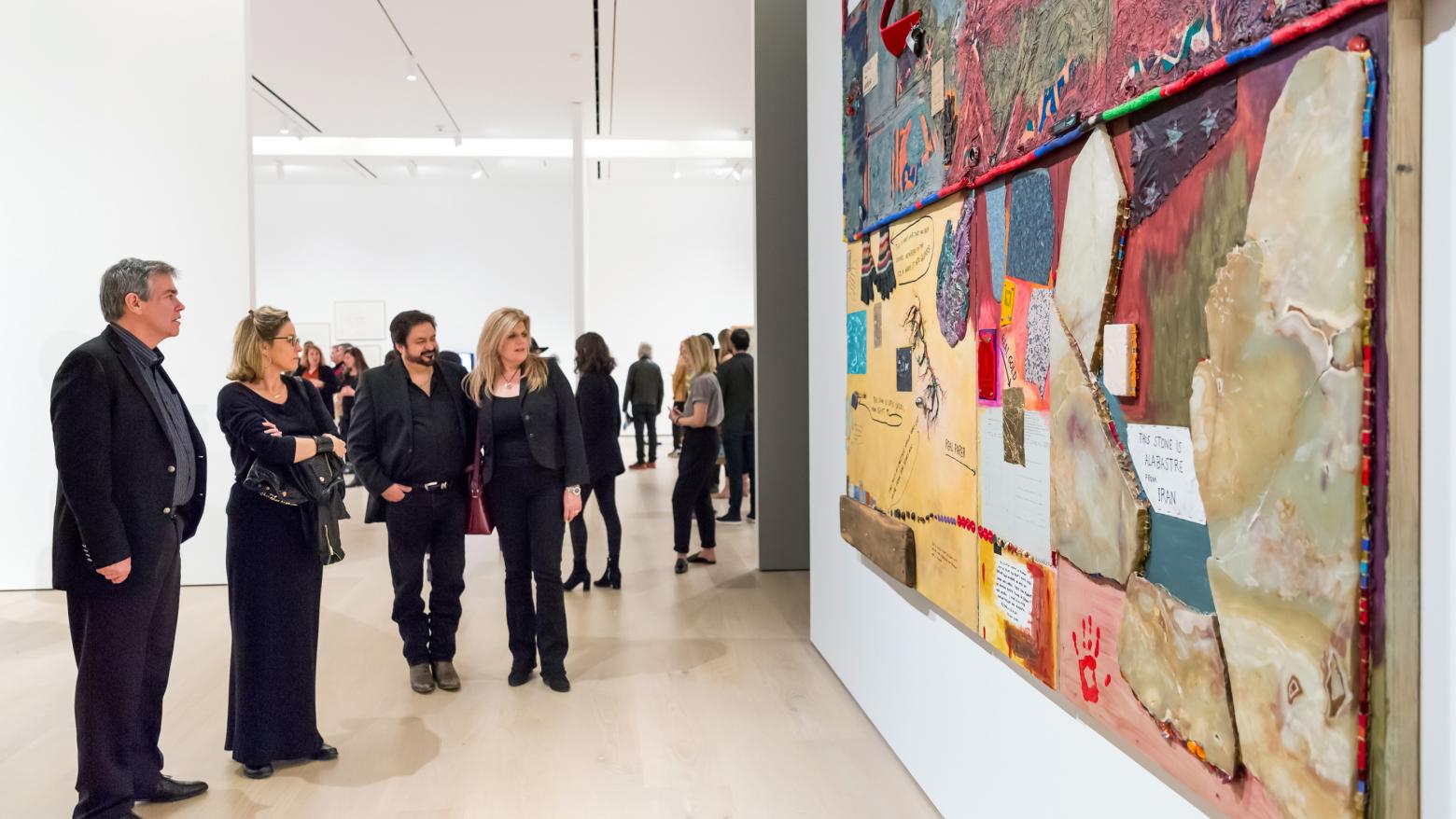 Hammer Highlights 2017: The Perks of Hammer Membership This Year
Hammer Highlights is a blog series that features the past year's most memorable moments and stories from each of our departments. 
Supporting a free museum is a generous gesture, and it is an honor working with our Hammer members. I am so grateful to all of the members and my colleagues at the Hammer for building an inspiring community of individuals. This was my first full year managing the Hammer's membership program, and I've learned so much and met so many passionate people. I never cease to be amazed by the dedication of our members. 
Some of my 2017 highlights: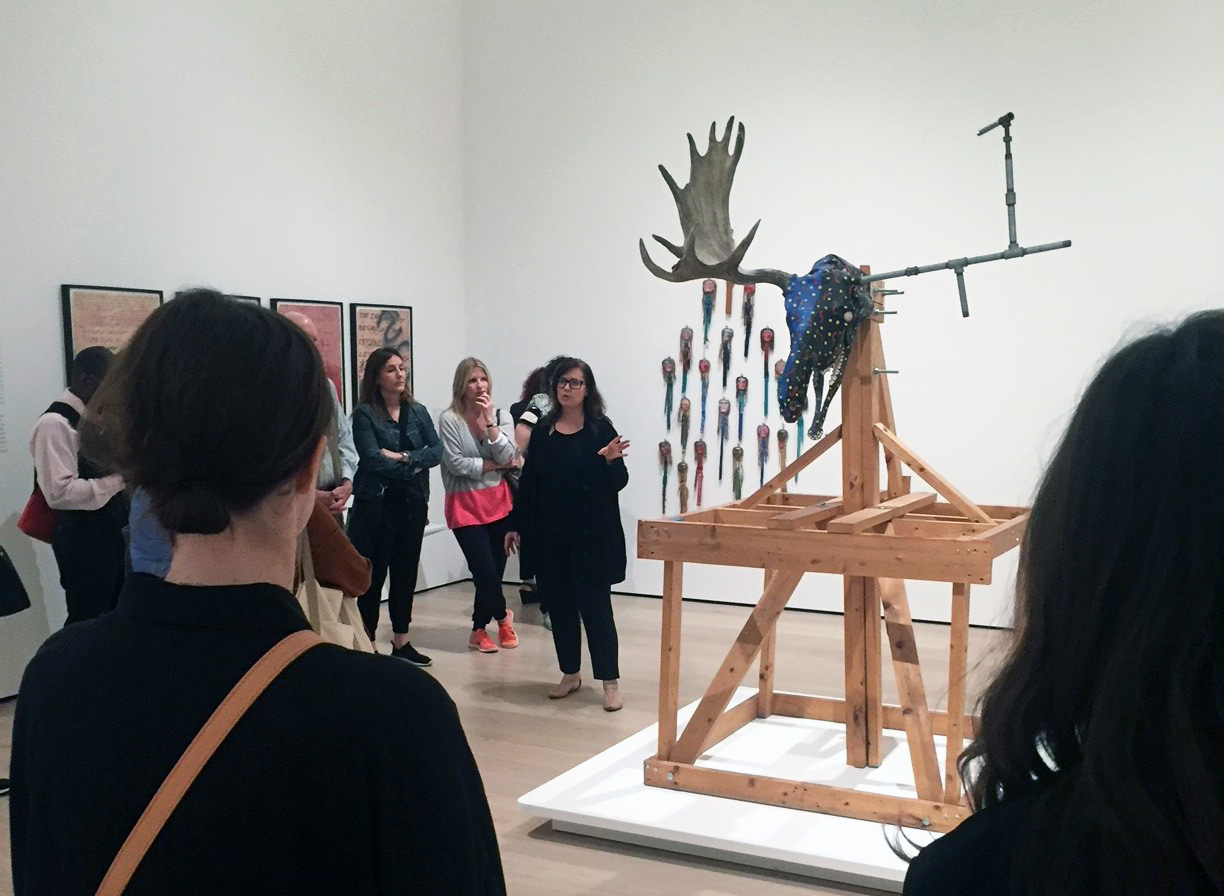 Sharing our Renovated Galleries with Hammer Members
Hammer members were the first to see the beautiful newly-renovated galleries at the members opening of Jimmie Durham: At the Center of the World, one of my favorite exhibitions of the year. Fellow and Patron level members are treated to curator-led walk-throughs of new exhibitions. I always learn so much during these walk-throughs, and it is a great chance to meet members face to face.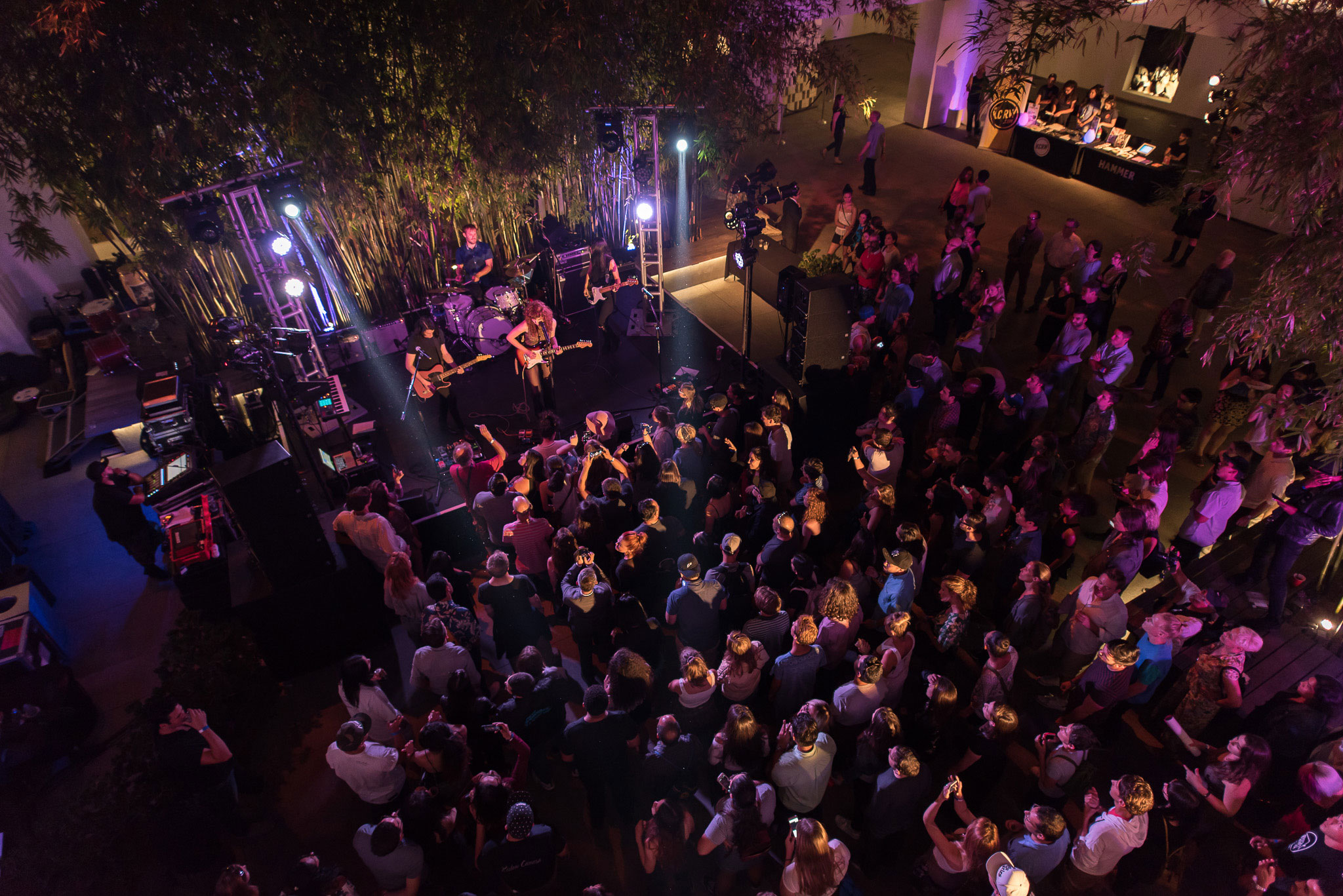 Members Lounge at our Rebel Rebel Summer Concert Series
Our summer concerts are popular—and crowded—so this year we hosted a members lounge with a bar, snacks, and a prime concert view. This year's series included entirely female-fronted bands. I was not familiar with many of the bands before, but they are now on regular rotation on my Spotify. This series is always a favorite of members, but having an area with a little room to move, and snack, was a real hit.
And of course, Radical Women!
For the opening of Radical Women, we threw a huge party and celebrated with many members—new and old. This photo of some of the artists in the exhibition makes me so happy. This is why we do what we do—supporting artists who have been unknown or under recognized but who continue to make work nonetheless. There is a lot to be learned from the exhibition, which is almost eerily timely. I've seen members visit the exhibition five or more times. I can't recommend it enough.
There were many more special moments shared with Hammer members this year—our Coffee with a Curator series, artist conversations, studio visits, special appearances by Neil deGrasse Tyson and Bill Nye at our members only screening of Food Evolution—the activity was nonstop. We also rolled out new membership materials, like our pink member cards, and will have more exciting developments to share in 2018.
Hammer members are the lifeblood of the institution—the faces we see day after day in the galleries and night after night at our public programs. I can't wait to see what 2018 holds and hope to have the opportunity to continue meeting more members around the Hammer.