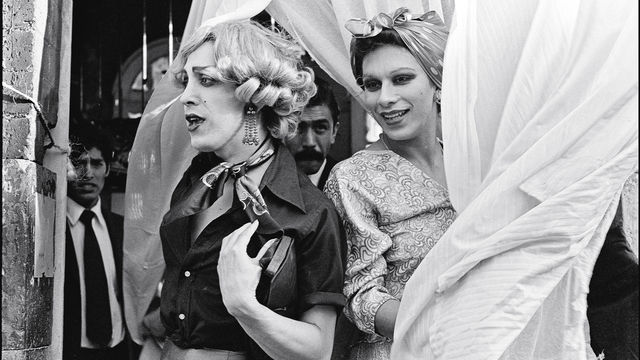 Hammer Highlights 2017: Recent Acquisitions
Hammer Highlights is a blog series that features the past year's most memorable moments and stories from each of our departments. 
Following the Hammer's acclaimed Radical Women: Latin American Art, 1960–1985 exhibition, we are pleased to welcome works by Patssi Valdez, Lenora de Barros, Yolanda Andrade, and Sylvia Salazar Simpson into the Hammer Contemporary Collection. We are thrilled to announce this group of acquisitions of works by Latin American artists, purchased with the Board of Overseers Acquisition Fund, that bolster and diversify the museum's expanding photography collection: Portrait of Patssi, 1975 and Limitations Beyond my Control, 1975 by Patssi Valdez; Poema (Poem), 1979/2016 by Lenora de Barros; Terry Holiday y Federico (Terry Holiday and Federico), 1978; Marcha gay (Gay pride march), 1984; and Los protestantes (the demonstrators), 1984 by Yolanda Andrade; and Antes-Después (Before-After), 1981 by Sylvia Salazar Simpson.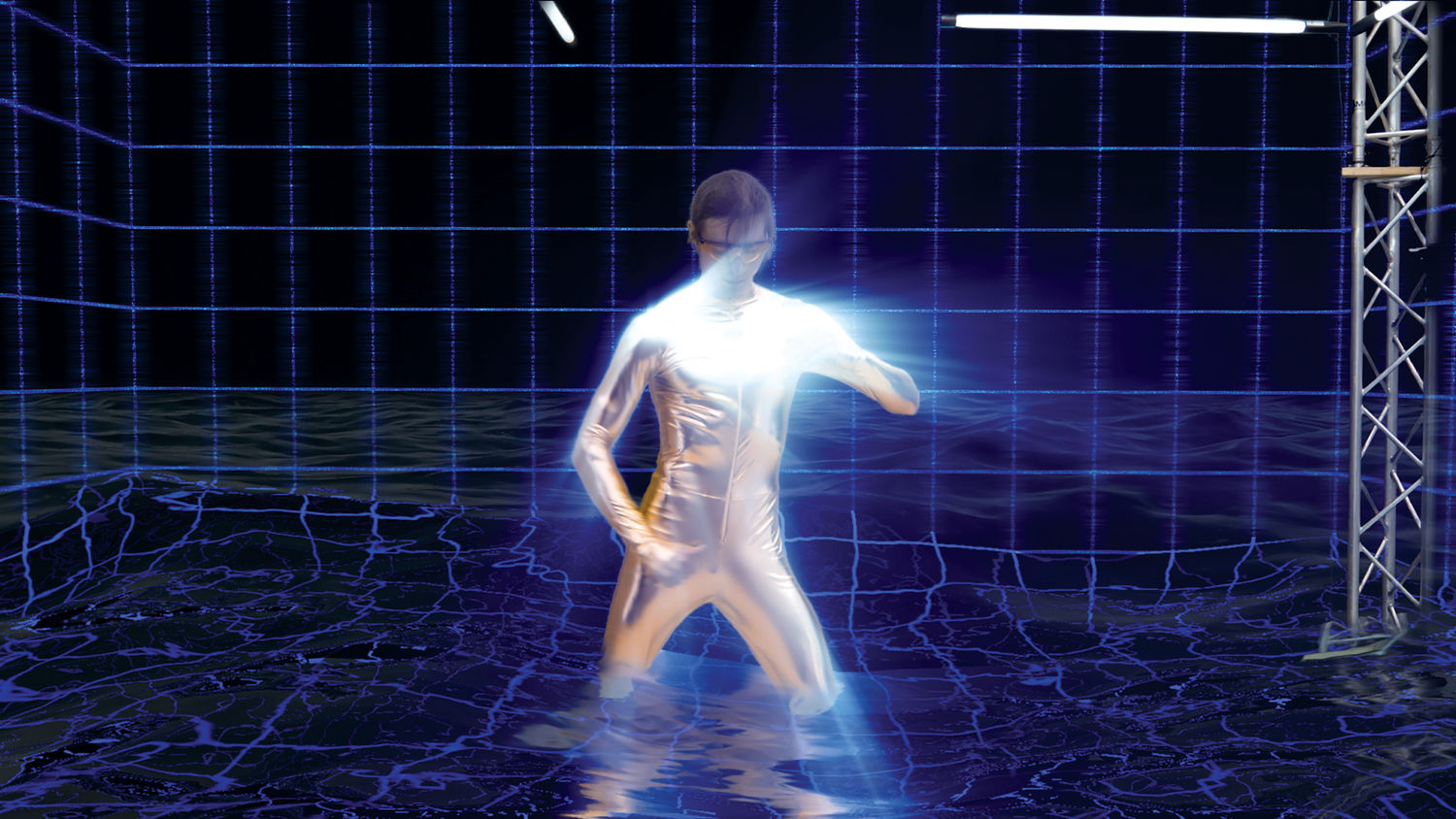 Factory of the Sun
The Hammer has also acquired other important contemporary works with the Board of Overseers Acquisition Fund, including Nicole Eisenman's Untitled (Women Wrestling) (1992), Max Hooper Schneider's Plasm(o)void 10 (Uranium Germ) (2017), and Klara Lidén's Wall Piece (2017) and Wait (2017). The growing contemporary video collection expands with the purchases of Danielle Dean's True Red Ruin (Elmina Castle) (2017), Jibade-Khalil Huffman's TFW (2017), Andrea Fraser's Reporting from São Paulo, I'm from the United States (1998), and Hito Steyerl's Factory of the Sun (2015), a joint purchase with the Museum of Contemporary Art Chicago with funds provided by Albert A. Robin by exchange, the San Jose Museum of Art, and the Board of Overseers Acquisition Fund.
Wonderful recent gifts to the Hammer Contemporary Collection include works by Uta Barth, thanks to Cliff and Mandy Einstein; Christian Boltanski, thanks to Bob and Linda Gersh; Mari Eastman, on behalf of the artist; Joel Otterson, thanks to Michael Maloney; Frances Stark, thanks to Howard and Cindy Rachofsky; Mika Tajima, thanks to Kayne Griffin Corcoran; and Diana Thater, thanks to Phyllis and John Kleinberg. We've also acquired a significant mixed-media work by the emerging Ghanaian artist Ibrahim Mahama, thanks to funding from Beth Rudin DeWoody, as well as a video installation by Charles Atlas, which was generously gifted to the museum by Robert Soros.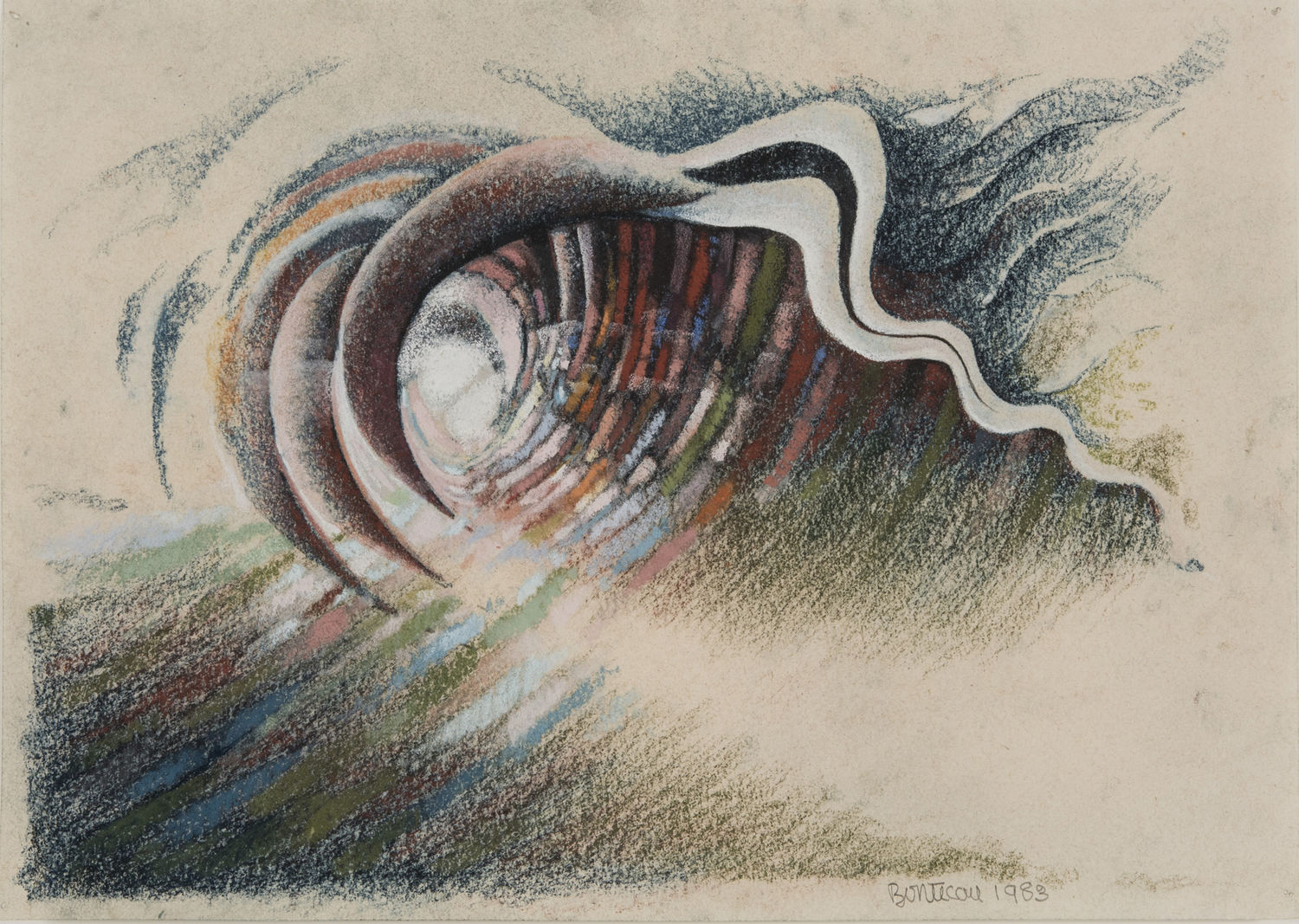 Untitled #21
The Grunwald Center for the Graphic Arts recently received major gifts that strengthen its holdings of works on paper and emphasize the breadth of its collecting, which spans from the fifteenth century to now. We are particularly grateful to Margo Leavin Gallery for the gift of a pastel drawing by Lee Bontecou and a lithograph by Jasper Johns. We are deeply indebted to Susan Steinhauser and Daniel Greenberg for their gift of an important lithograph by Henri Matisse, and to Nahum and Alice Lainer for their gift of two etchings by John Sloan. We are very thankful to Darryl Curran for his gift of 16 photographs to the Grunwald Center, which includes a distinguished series of works by Jack Welpott, Jerry Uelsmann, Judy Dater, Don Worth, and other members of the Friends of Photography, an organization founded by Ansel Adams in Carmel, California, in 1967. We received a collage by Alexis Smith from Lynn Altman; five works by John Divola, two from Michael Rubel and Kristin Rey and three from Jeanne and Dan Fauci; and two lithographs by Franz Ackermann from John Morace and Tom Kennedy. We extend our sincere thanks to these collectors for their contributions to the Grunwald Center.
We are extremely grateful to all the Hammer Museum supporters whose gifts of art bolster our permanent collection, and we look forward to exhibiting these and other works in the near future.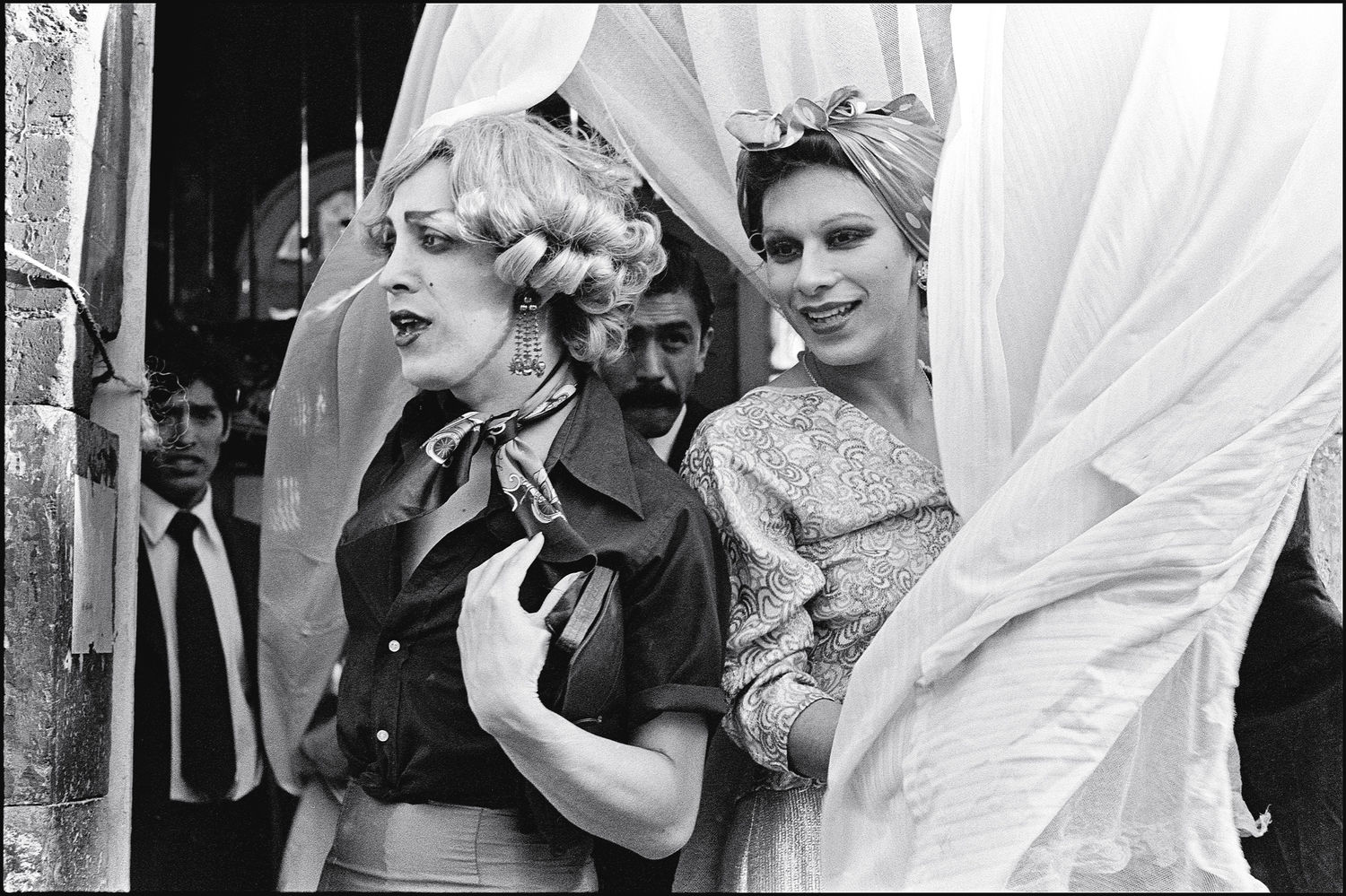 Terry Holiday y Federico (Terry Holiday and Federico)