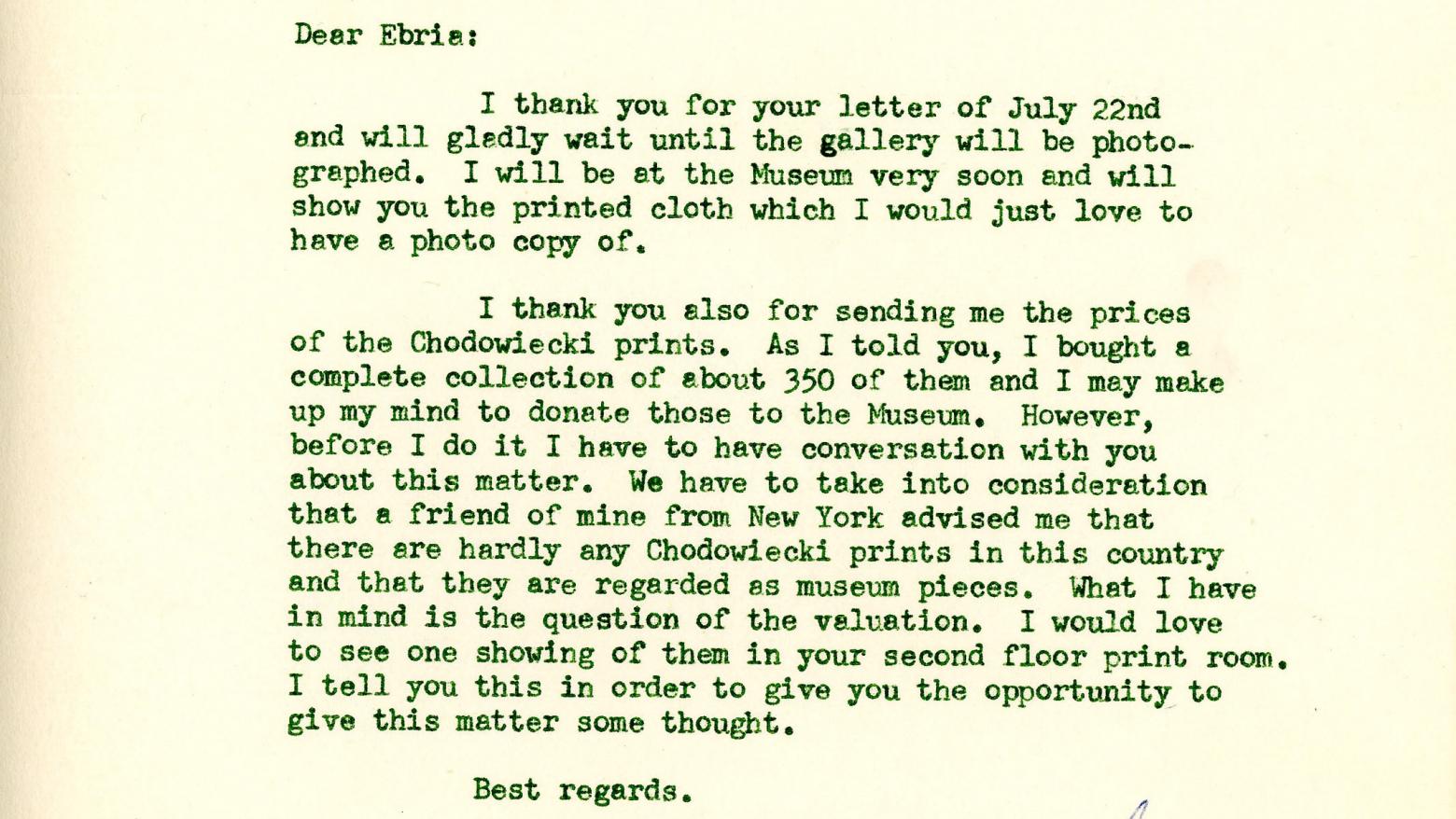 Episode 5: Ebria Feinblatt Correspondence
In July 2017, the Hammer will launch its digital archive Loss and Restitution: The Story of the Grunwald Family Collection, exploring the life of Fred Grunwald, a businessman and collector whose donation of prints to UCLA created the foundation of what is now the UCLA Grunwald Center for the Graphic Arts. In this 7-part blog series, project researchers Kirk Nickel and Maia Woolner will share how they recreated Grunwald's story through archival research, from his early collecting days in Germany to the seizure of his collection by the Gestapo to his emigration to the United States and rebuilding his collection.
Ebria Feinblatt (1913–1990) was born in Los Angeles and attended the Institute of Fine Arts at New York University. After her undergraduate studies, she returned to her hometown to do postgraduate work at UCLA. At that time LACMA was part of an older museum in Exposition Park dedicated to history, science, and art. In 1947 Ebria founded the department of prints and drawings, and helped oversee the acquisition of 25,000 prints during the course of her thirty-eight year career.  
Not long after founding the department of prints and drawings, she met Fred Grunwald socially, and the two struck up a friendly relationship centered on cultivating Fred's collection. From the beginning, Ebria was also interested in showcasing Fred's prints at the museum.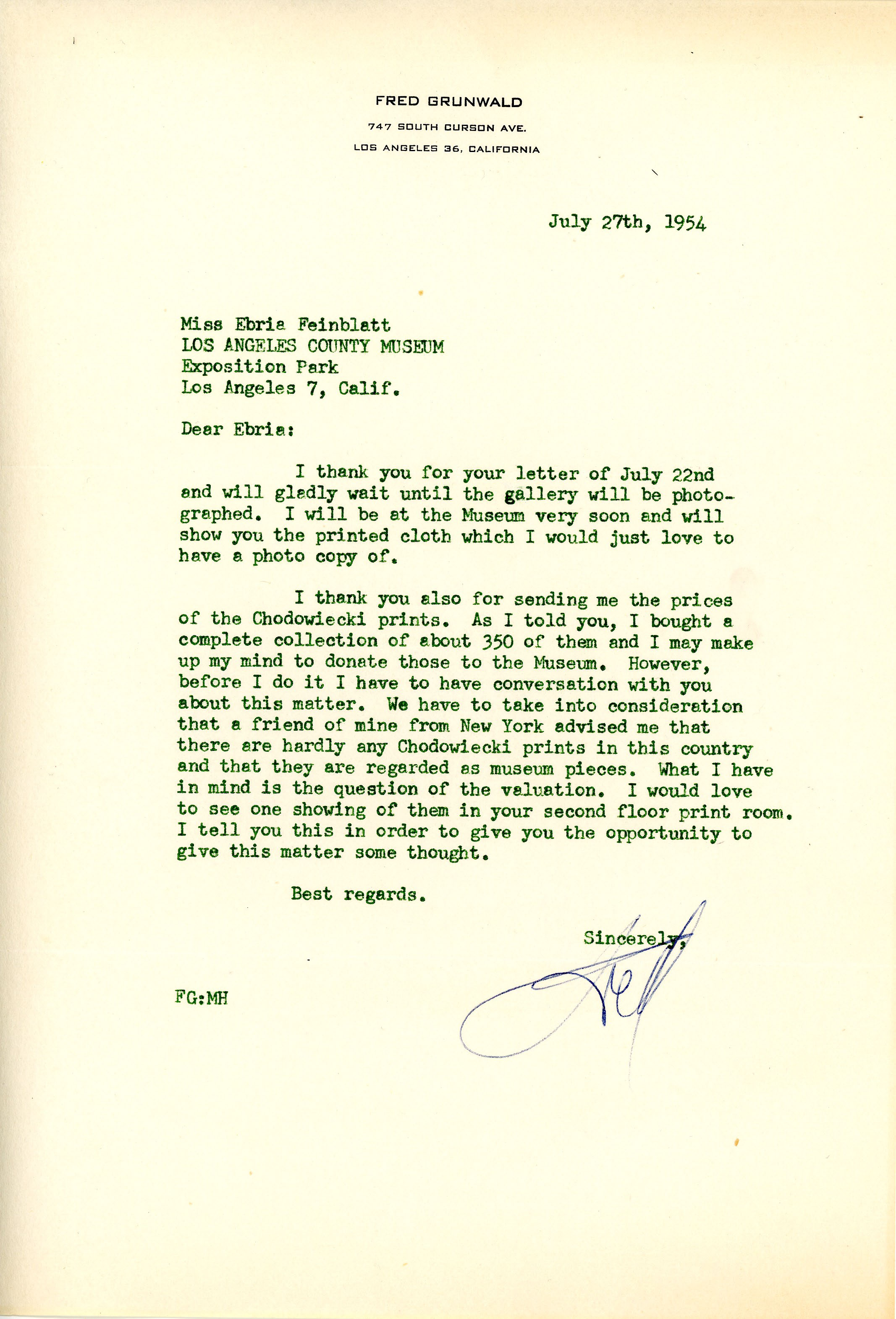 Letter from Fred Grunwald to Ebria Feinblatt, July 27, 1954. Photo courtesy Museum Associates/LACMA.
Before consulting the Feinblatt-Grunwald correspondence held in LACMA's archives, our research team didn't think that there would be all that much there. But contrary to our expectations, the letters exchanged between Fred and Ebria more than any other documents thus far have given us access to the inner workings of Fred's post-World War II collecting practices, not to mention leads to other potential sources. These letters detail the works that Fred was interested in purchasing and demonstrate the degree to which he was integrated into art circles not only in Los Angeles and New York, but also in Europe.
Until we went through all the correspondence, we didn't know who Fred's European art dealers were. The files at LACMA revealed that Fred was a major client of Paul Prouté in Paris, Ackermann & Sauerwein in Munich, and Wolfgang Ketterer in Stuttgart. We also discovered that Fred bought a number of Italian prints from the Obelisco gallery in Rome. The Obelisco, founded in 1946, was one of the most vital and active cultural centers in Italy after the war.
All in all, the LACMA correspondence surprised us with its depth of information. We never guessed that it would be such a treasure trove of documents.