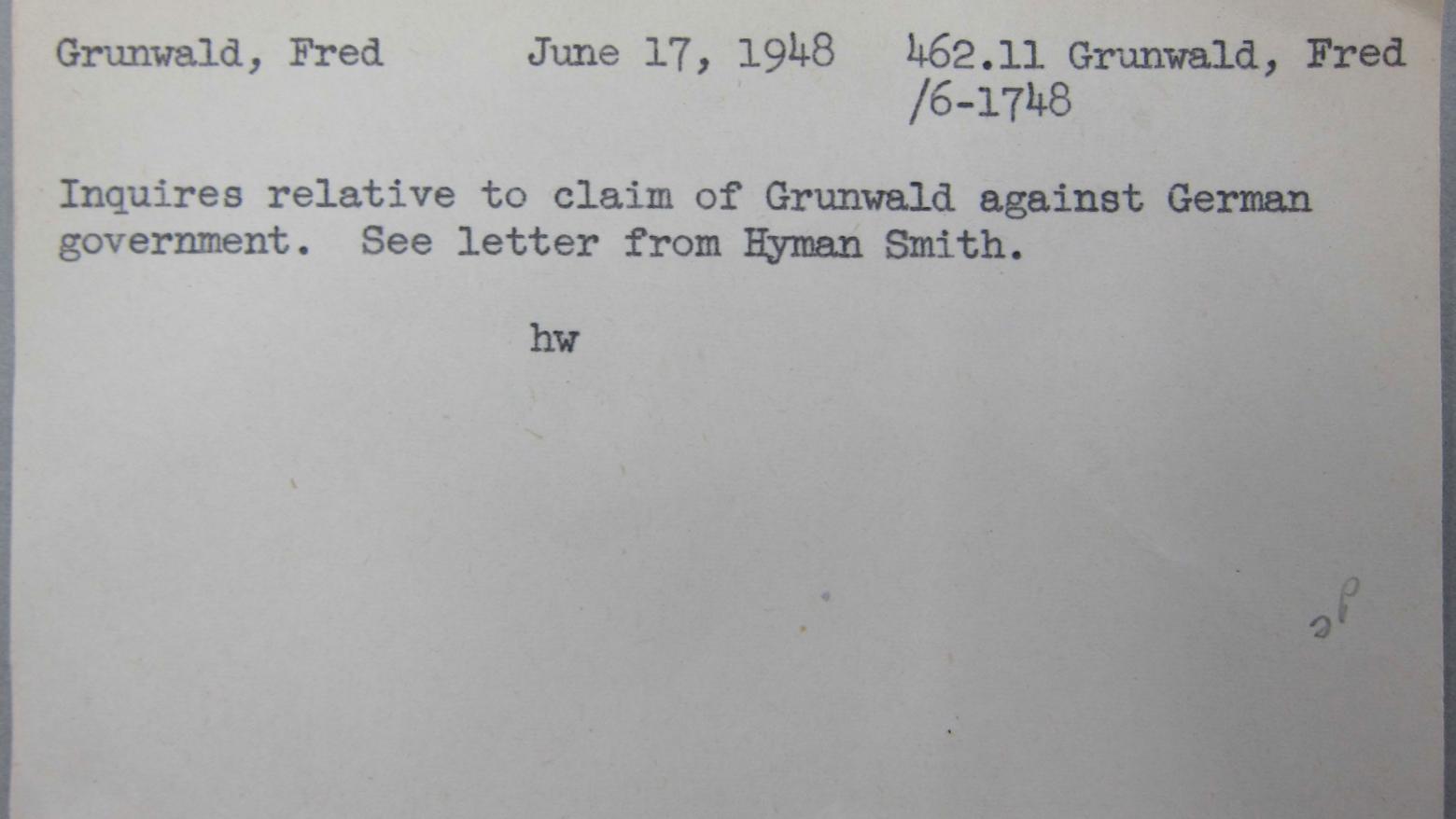 Episode 4: The NARA Labyrinth
In July 2017, the Hammer will launch its digital archive Loss and Restitution: The Story of the Grunwald Family Collection, exploring the life of Fred Grunwald, a businessman and collector whose donation of prints to UCLA created the foundation of what is now the UCLA Grunwald Center for the Graphic Arts. In this 7-part blog series, project researchers Kirk Nickel and Maia Woolner will share how they recreated Grunwald's story through archival research, from his early collecting days in Germany to the seizure of his collection by the Gestapo to his emigration to the United States and rebuilding his collection.
For those of you who aren't in the know: NARA stands for National Archives and Record Administration, the arm of the United States Government charged with holding (nearly all) government records. Imagine the magnitude of such an enterprise. Now envision trying to find documents about an unassuming German national who fled Europe in the wake of war.
Doing research at NARA is like wading through the stacks in Borges' "Library of Babel": it's impossible to know if you'll find what you're looking for. Our research team had to overcome numerous hurdles: there is no streamlined classification system for locating sources. Forget the Dewey Decimal System. Extensive finding aids were deployed to optimize each search. Some document series from World War II are still classified. And to boot, Fred Grunwald spelled his name differently when he lived in Germany. All sorts of things got in the way.
Luckily NARA has vast numbers of documents available for viewing online. But after exhausting the searchable PDF function and hundreds of document views, it became clear that making a trip to NARA's onsite location at College Park, Washington, D.C. was necessary. Thus far we had only found ancillary information about Fred's art dealers and their movements during the war, but nothing about Fred specifically.
In Washington, D.C., only traces of our protagonist's long-ago efforts were located. Fred apparently sent a letter inquiring about his restitution claims, but all that remained was an index card to mark the existence of now lost materials.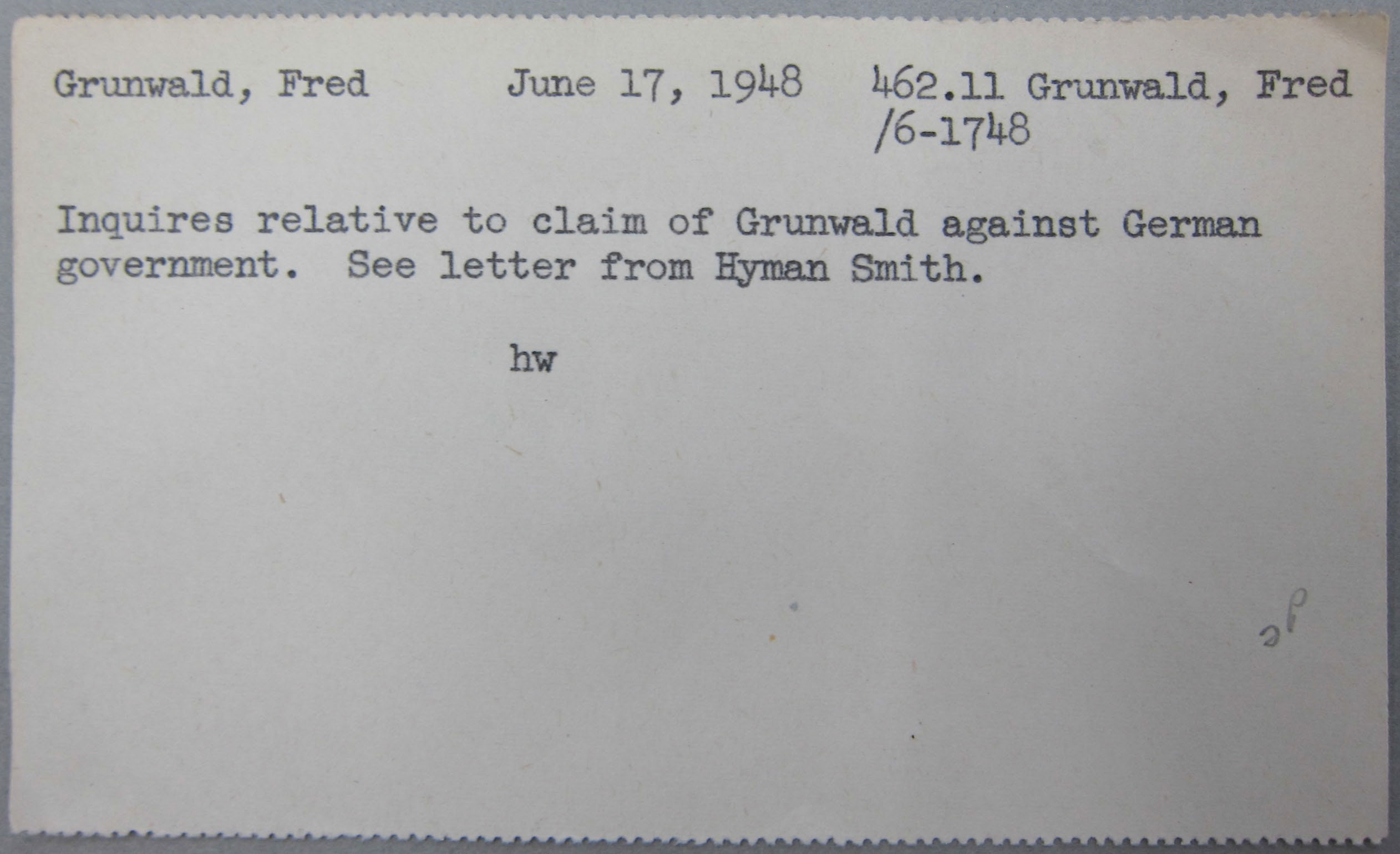 Index card documenting Fred Grunwald's inquiry into his claim against the German government, June 17, 1948. National Archives, College Park, MD.
Sometimes research leads to what can feel like a dead end. It's just part of the process. We realized after our experience at NARA that focusing on archives in Germany was of the essence, though we soon discovered that a wealth of information resided much closer to home.