What you would miss at the Hammer without the NEA and NEH
Support from the NEA for the Hammer's exhibitions is much more valuable than simply providing funding that helps make these shows possible. It also carries great symbolic value, calling attention to important work by artists that should be experienced by American audiences. –Anne Ellegood, senior curator
The Hammer Museum is deeply concerned by the White House's proposal to eliminate funding for the National Endowment for the Arts (NEA) and the National Endowment for the Humanities (NEH). These agencies provide vital support for museums like ours to present art and ideas that illuminate our lives and build a more just world.
The NEA and NEH have supported at least one major exhibition at the Hammer each year since 2012:
Jimmie Durham: At the Center of the World
On view through May 7, 2017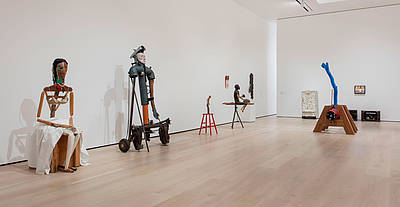 The much-anticipated first North American retrospective of this compelling, inventive, and complex visual artist, performer, poet, essayist, and activist.
Leap Before You Look: Black Mountain College 1933-1957
February 21–May 15, 2016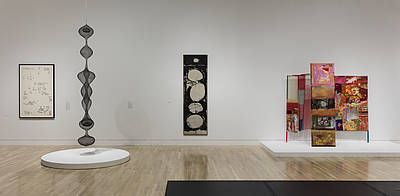 The first comprehensive museum exhibition in the United States about the experimental liberal arts college where influential artists such as Robert Rauschenberg, John Cage, Josef and Anni Albers, and Merce Cunningham studied and taught.
Perfect Likeness: Photography and Composition
June 20–September 13, 2015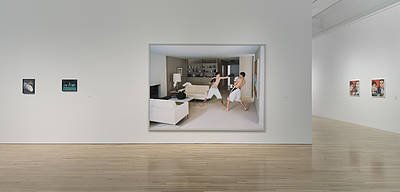 The exhibition looks at artists' work with carefully composed photographic images.
Take It or Leave It: Institution, Image, Ideology
February 9–May 18, 2014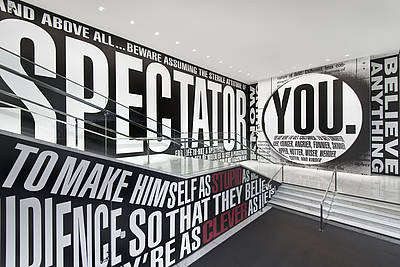 The first large-scale exhibition to focus on the intersection of two vitally important genres of contemporary art: appropriation  and institutional critique. The exhibition brought together works by thirty-six American artists who came to prominence between the late 1970s and the early 1990s.
LLYN FOULKES
February 3–May 19, 2013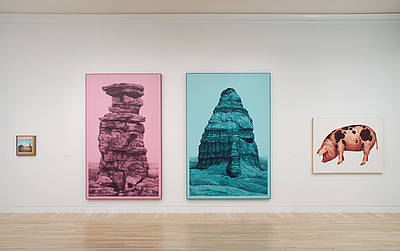 An extensive career retrospective devoted to the work of the groundbreaking painter and musician Llyn Foulkes.
Made in L.A. 2012
June 2–September 2, 2012
The first Los Angeles biennial, organized by the Hammer Museum in collaboration with LAXART, featuring works by 60 artists from the L.A. region, with an emphasis on emerging and under-recognized artists.
Alina Szapocznikow: Sculpture Undone, 1955-1972
February 5–April 29, 2012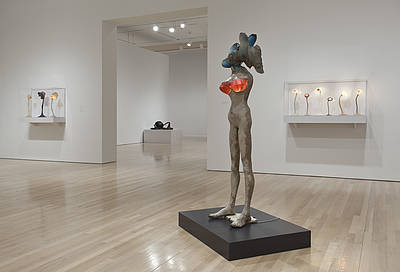 The first museum survey in the United States devoted to this Polish artist.