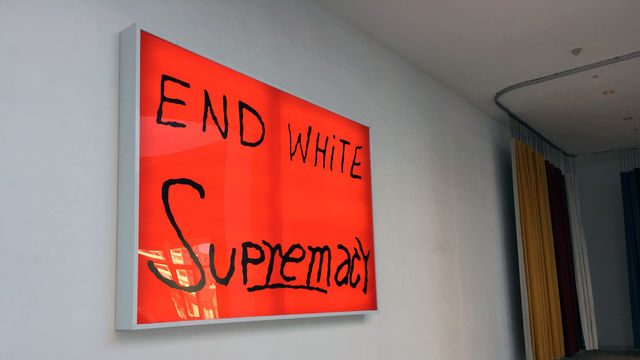 On View: Sam Durant's End White Supremacy
More timely than ever, Sam Durant's End White Supremacy is back on view on Lindbrook Terrace.
This impassioned plea to "end white supremacy" was originally handwritten on a sign and carried during a civil rights protest in New York in 1963. For several years Sam Durant has used archival photographs of protests around the world as source material for both drawings and text-based pieces rendered as large-scale light boxes. Recreating these found photographs in carefully detailed graphite drawings that record social and political unrest, the artist then often isolates the messages articulated by the protesters and puts them into formats typically used for commercial signage to pose questions about the role of language and how meaning is constructed. Keeping the handwritten quality of the message intact, Durant's sign stays faithful to the personal expression of the statement while also underscoring the urgency of the sentiment within the public sphere.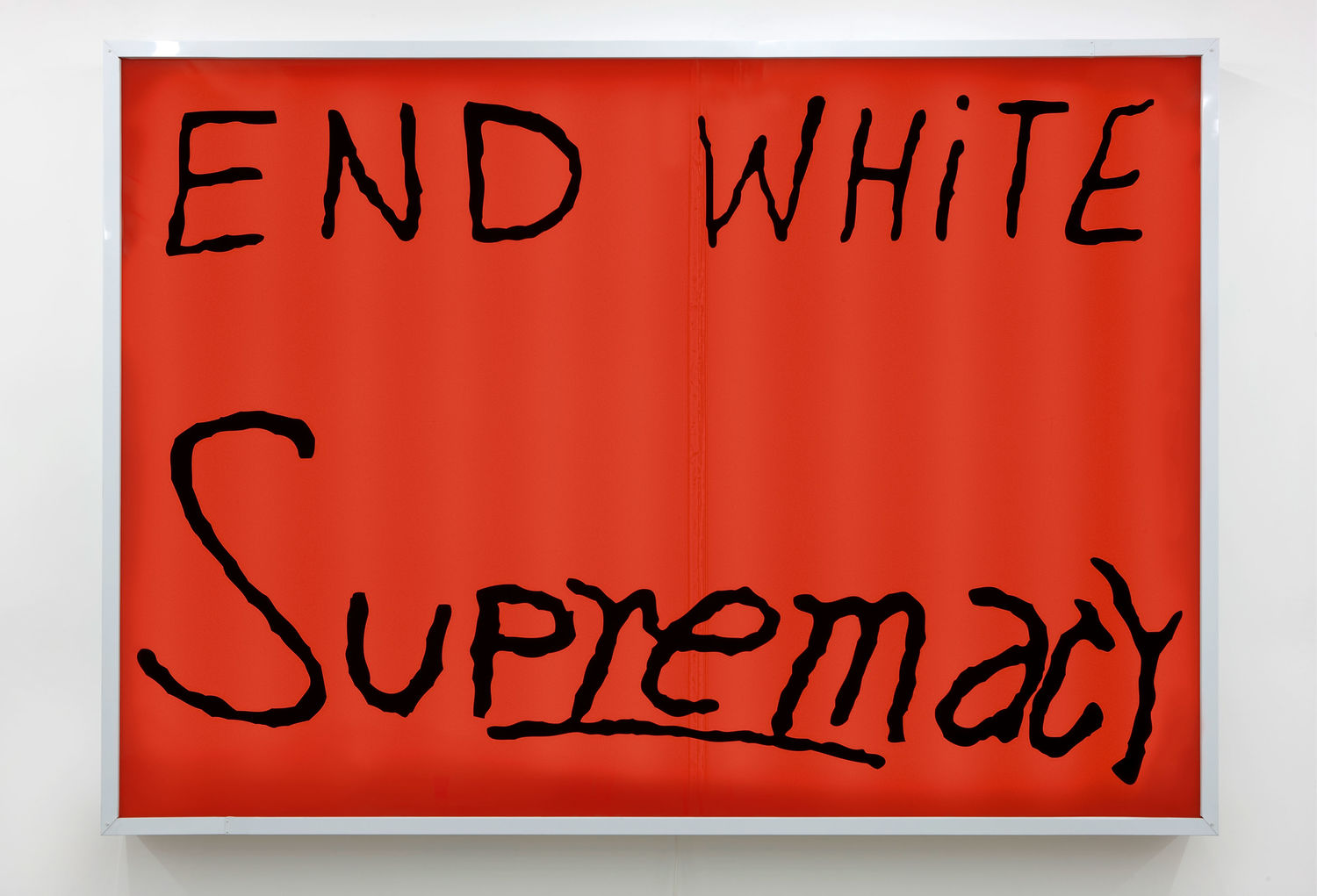 End White Supremacy