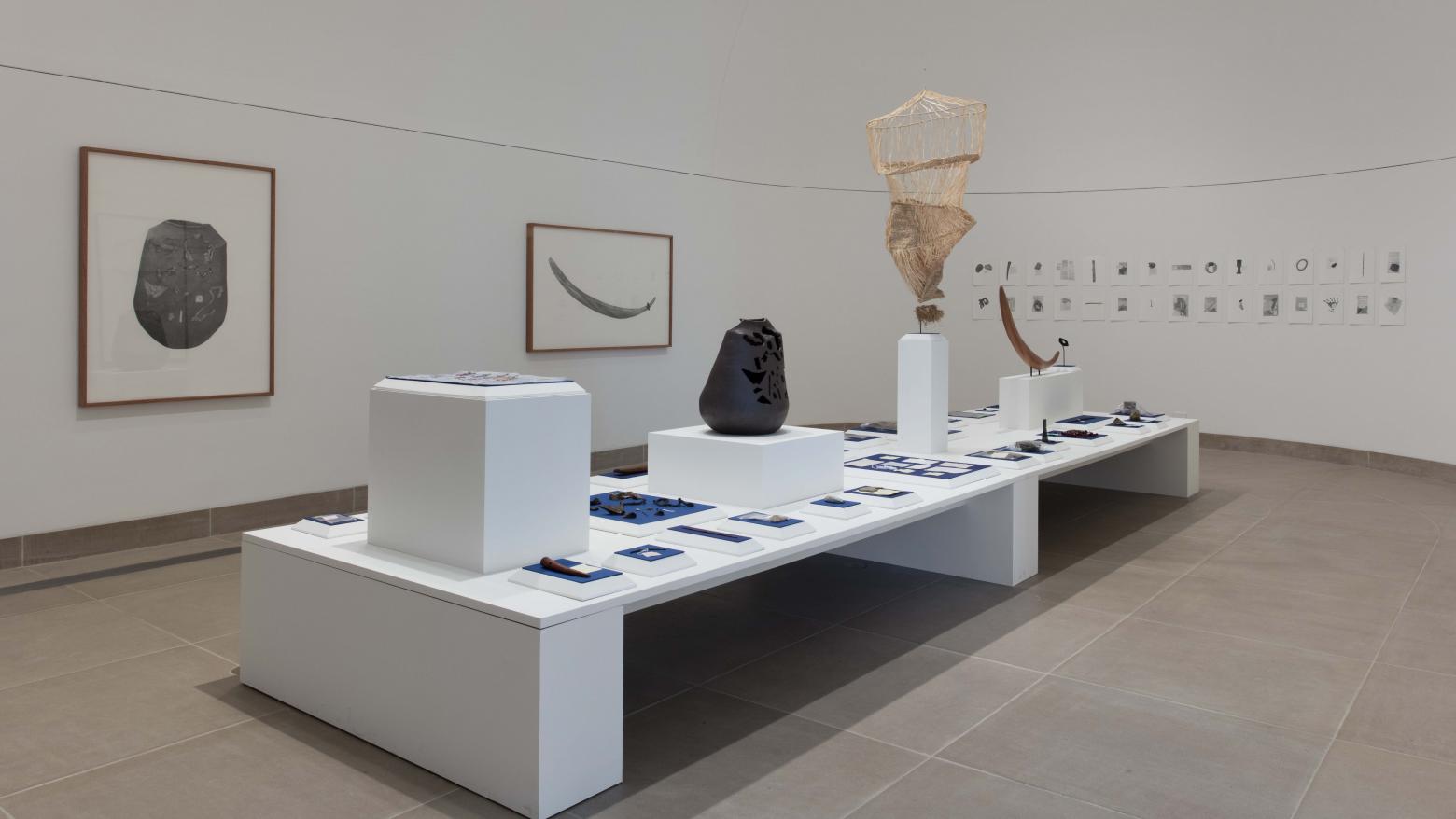 3 Questions with Gala Porras-Kim
Hammer Museum: What brought you to Los Angeles, and how long have you lived here?
Gala Porras-Kim: I was born in Bogotá and lived there until I was 11, then I moved to Madrid where my dad was doing research for a while. Then in 1996 I came to L.A. because my mom was getting her PhD at UCLA, and I have been here ever since.
Given that cultural heritage is an interest that seems to inform your practice, are there any ethnographic institutions in Los Angeles that are important to the way you think about your work?
Markets, swaps, and food spots: Kim's Home Center, The Santee Alley, Selecto market, PCC flea market, The Roadium outdoor market, Ai Hoa Market, little Korean restaurants, the taco stand in Lincoln Heights.
You did master's degrees in both fine art and Latin American studies. How do these two areas of practice inform each other in your work?
I went to CalArts to learn about how objects function in the world, then I did an MA in Latin American Studies at UCLA because I wanted to collaborate with researchers in the field. For my work, I like to use methodologies from many different fields together. If they are looking at the same idea, using strategies from other disciplines to make work is very useful.
Made in L.A. 2016: Gala Porras-Kim
Videography: Heather Trawick Interview and Edit: Chisa Hughes