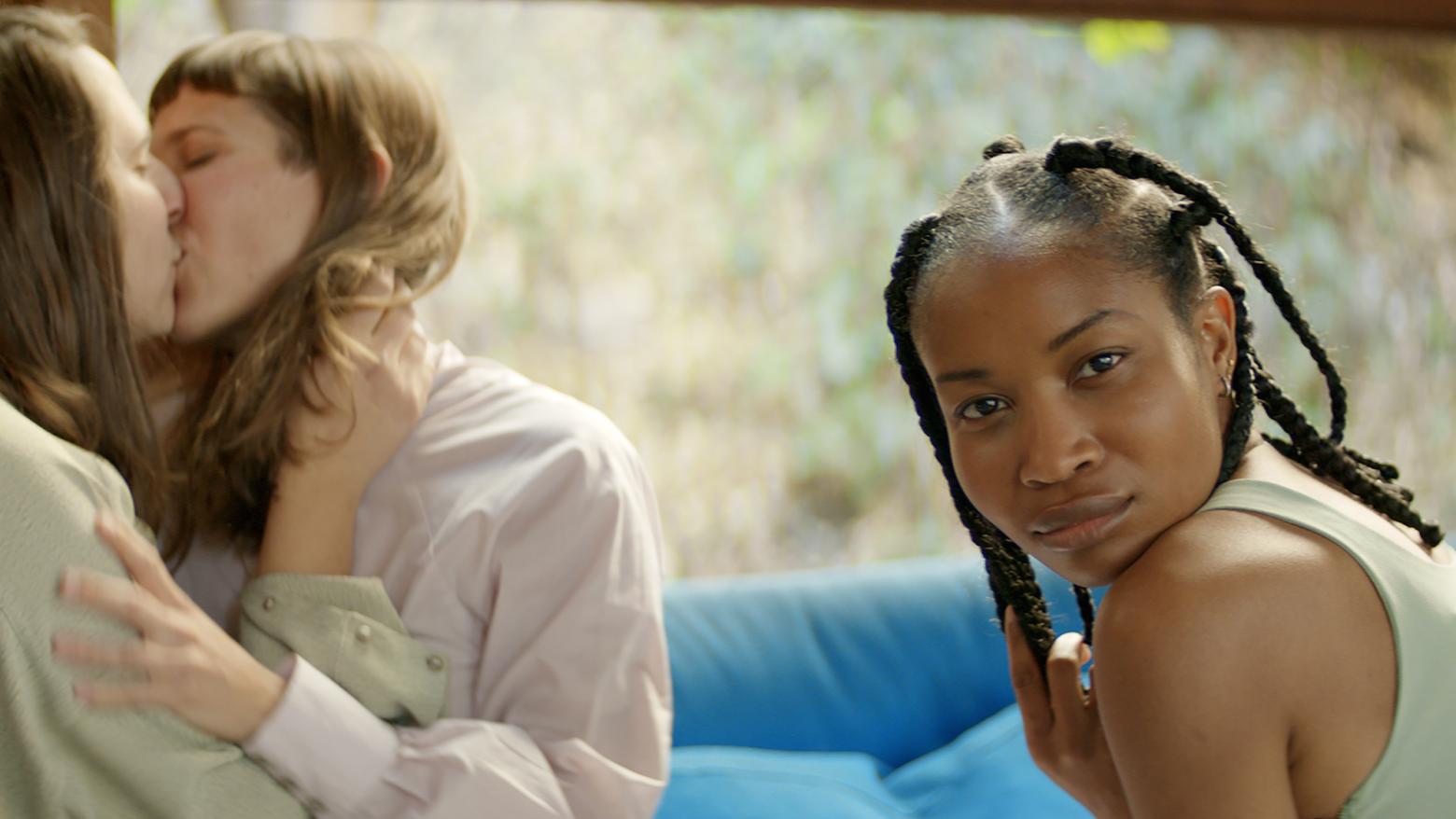 3 Questions with Eckhaus Latta
Throughout Made in L.A. 2016: a, the, though, only, we'll feature Q&As with several of the artists in the exhibition.
Eckhaus Latta is a fashion design label that takes an experimental approach to the production of clothing. The designs are also part of a network of distribution and circulation that includes the tools of marketing and promotion. In addition to the clothing on view that surveys the brand's past collections, Eckhaus Latta produced a promotional video, available only online, which exists exclusively in the realm of advertising.
Hammer Museum: In 2015 and 2016 your work will have been featured in large regional biennials on both coasts, in Greater New York at MoMA PS1 and in the Hammer's Made in L.A. 2016. How do you see Los Angeles and New York functioning differently with regard to fashion and art; and how does this affect your work?
Eckhaus Latta: Honestly, it all feels the same... maybe we travel too much to have the perspective on the differences, but we really feel the bleed of fashion into art and vice versa existing not only in NY and L.A., but internationally.
Zoe, what brought you to Los Angeles, and what have been the challenges to working together in two different cities?
We started working with factories in L.A., and it became increasingly strange to commute to a city based around lifestyle and live in a city based around working. I am from California, and I had been gone for almost 10 years. We eventually decided to divide and expand our resources.
Part of your work for Made in L.A. involves the Kappe Residence in Rustic Canyon. What drew you to this specific modernist home, and what role does it play in the overall concept of your work for the exhibition?
While planning the Smile video, we really wanted a backdrop that felt very "Southern Californian" to contextualize the sort of family we were looking to portray. Ray's house struck us not only aesthetically, but because his work is so deeply a part of informing Southern Californian architects over the past several decades as he is the founder of SciArc. Once we saw it, we knew it was perfect.