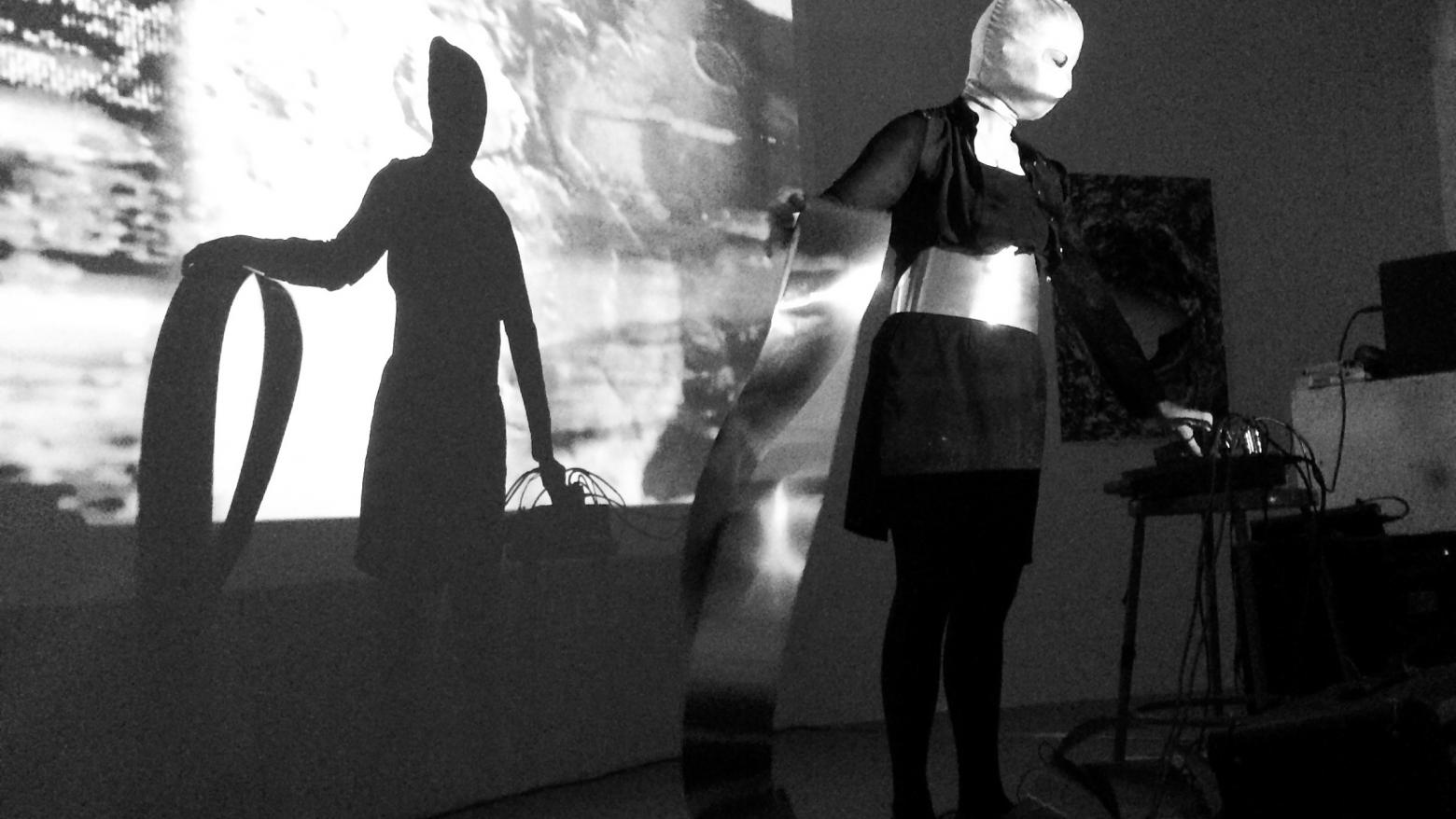 LA Art Book Fair Artists: LAND AND SEA
The Hammer is pleased to be a cultural co-sponsor for the fourth consecutive year of Printed Matter's LA Art Book Fair on Thursday, February 11 through Sunday, February 14, 2016 at The Geffen Contemporary at MOCA. Sara Beattie, Brooke Berlin, and Lauren Molina from the Hammer Store will be on hand at the Hammer's booth with zines, artist books and editions, rare and out-of-print books, and other signature Hammer items. Each year we post tips and picks from Darin Klein, the Hammer's public programs associate.
There are those among our ranks for whom the conception, execution, and distribution of their own zine, book, or record is only part of a bigger picture. These people take the spirit of the movement further by opening their arms in a big warm hug and promoting other people's work, collaborating liberally, documenting/archiving, organizing, and generally strengthening the bedrock of the independent publishing community. I offer three examples as this year's LA Art Book Fair blog posts for the Hammer. –Darin Klein
LAND AND SEA
LAND AND SEA is a small press based in Oakland, California run by Maria Otero and Chris Duncan. LAND AND SEA began during the final days of 2009 and has consistently been publishing small editions of books and records by artists from the bay area and beyond. Under the same moniker, Chris and Maria organize gatherings that celebrate the artists they work with as well as the communities they are a part of. LAND AND SEA editions are in the collections of SFMOMA, the Berkeley Art Museum, Stanford Library, and MOMA NY.
DARIN KLEIN: When did LAND AND SEA come into being? What were the some of the earliest projects?
CHRIS DUNCAN: Maggie and I began LAND AND SEA at the very end of 2009. A zine project I worked on for several years with Griffin McPartland called "Hot and Cold" had ended several months prior, and I was itching to do something new. It so happened that Maggie was looking for a project to participate in as well. Years earlier she was an active part of the Adobe Books scene in San Francisco and after curating/co-curating several shows, took a break to get involved with the food culture of SF. At that point (end of 2009) we had been a couple for just short of two years, and were excited at the prospect of working together on something. On New Year's Day 2010, we decided to call our effort LAND AND SEA, as we hung out on Dillon Beach on the Northern California coast. 
Our first effort was a book that doubled as a catalog for an exhibition a fellow artist named Ryan Wallace curated called Default State Network. It was nice to start with a large group effort, and happened naturally.  Some artists involved in the show were Glen Baldridge, N. Dash, Andrew Schoultz, Joseph Hart and Elise Ferguson. 
Another early project was a two song 7" vinyl record by a bay area band called Coconut, led by Colter Jacobson and Tomo Yasudo.  They make lovely experimental/eclectic pop sounds -imagine Arthur Russell and John Cage joining Sea and Cake. Anyhow, we love that record. Jesse Schlesinger provided an amazing drawing for the cover art, and I sewed the edges to keep the record from falling out. 
DK: Can you tell our readers about the concept behind the publishing project? I love the mellow vibe and accessible conceptualism that connects all of the published work. Can you tell our readers about that thread across various LAND AND SEA publications/editions?
CD: Well, for our logo we merged the Black Mountain insignia and the Germs logo... maybe that says it all? Basically the concept is there is no real concept. Maggie and I just want to work with good people and make things we believe to be interesting and important. Some content is heavy and some is light.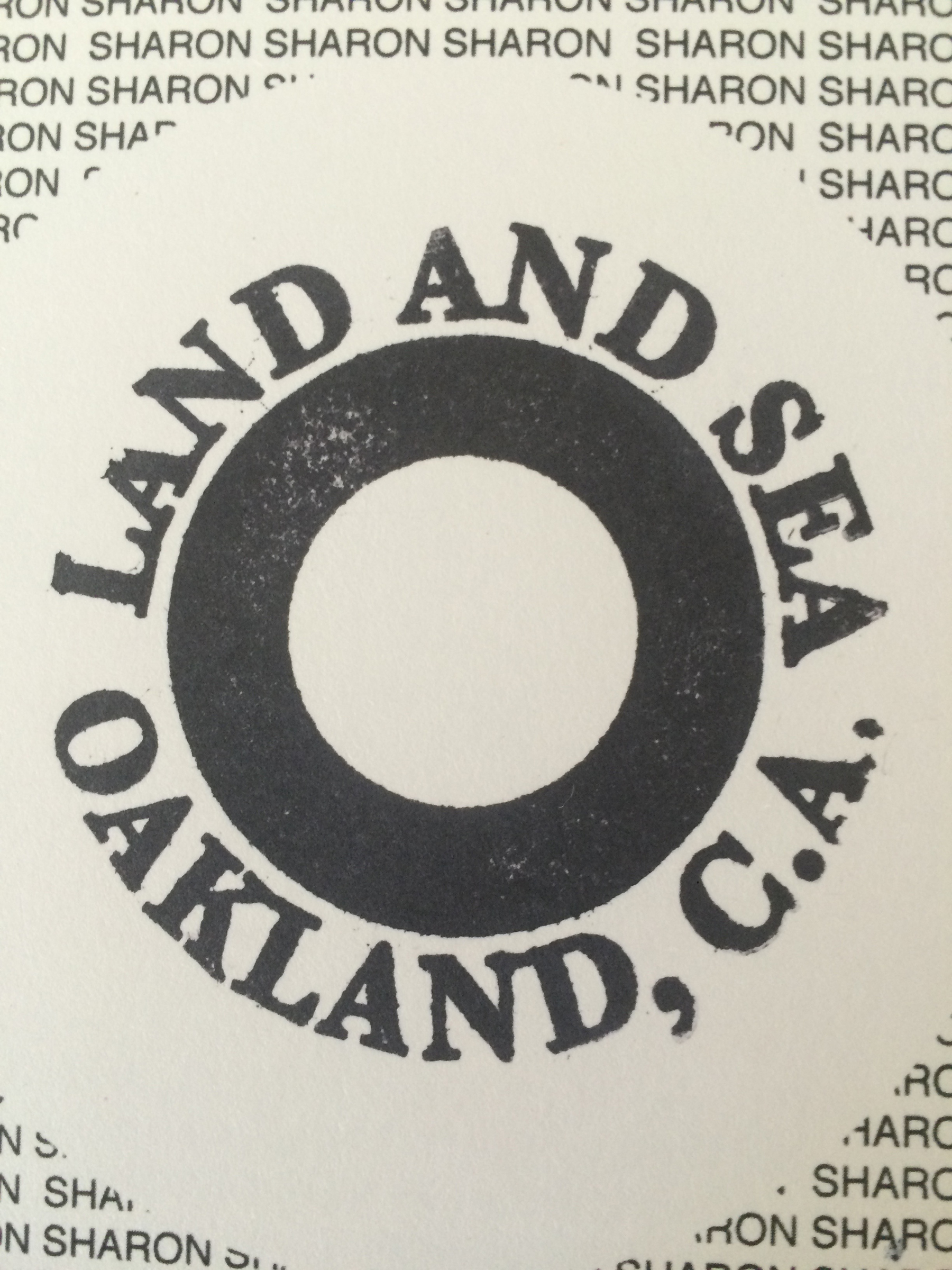 LAND AND SEA logo, stamped on all editions
Some threads or rules we have given ourselves: Editions, regardless of content, have to have repeated text as some part of the packaging. That has become our aesthetic binder in an otherwise eclectic grouping of objects. Books are made in edition of 50 or 100. We take 5 of those and make artist editions, elevated by extra packaging and the artists hand being very present. They are signed and numbered in edition of 5.  
Something we have unintentionally stumbled upon is the "book as archive." We have done a series of books that collect artists' archives and present them in a manageable format, which generally would not have a place in a gallery situation. This has not been a premeditated act—just a pattern that formed. Colter Jacobson's book, EARTH, is basically a collection of 10 years' worth of found objects—paper scraps, drawings, notes photos, which he took inspiration from. Tammy Rae Carland's Some of Us Did Not Die is an almost 30 year archive of images the artist made coming of age (and coming out) during the Reagan era to present day.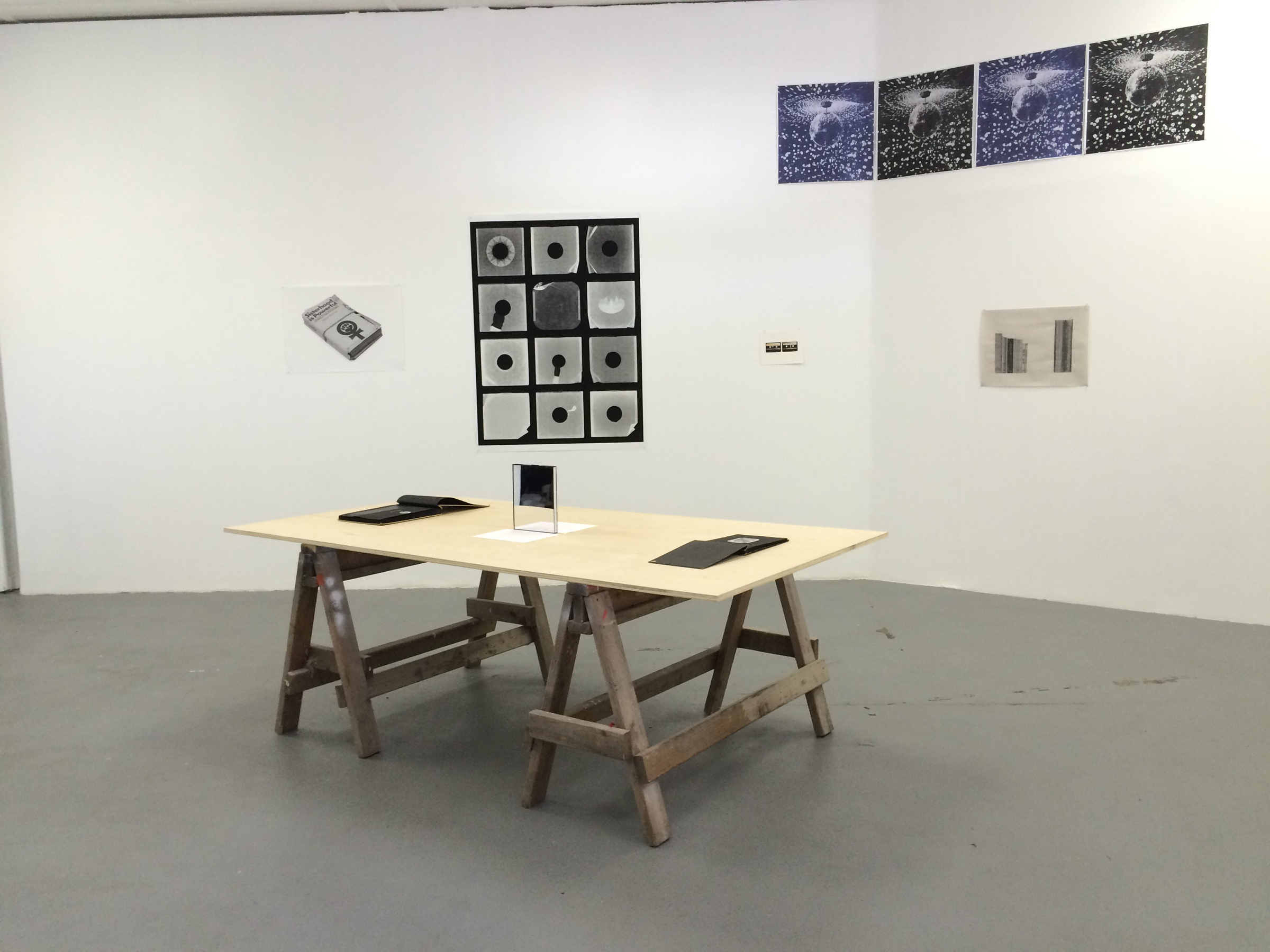 Some of Us Did Not Die release exhibition at LAND AND SEA
Alicia McCarthy's ALMOST and Paul Clipson's REEL have similar qualities. Maggie and I are excited to present these histories, but are also not fixated on them. Two of our recent efforts include beautiful books of drawings/paintings: Joseph Hart's SHARON and Jason McAfee's WILD HORSES. As well, we have a heavy interest in experimental sound releases, such as a very powerful record by Zachary James Watkins.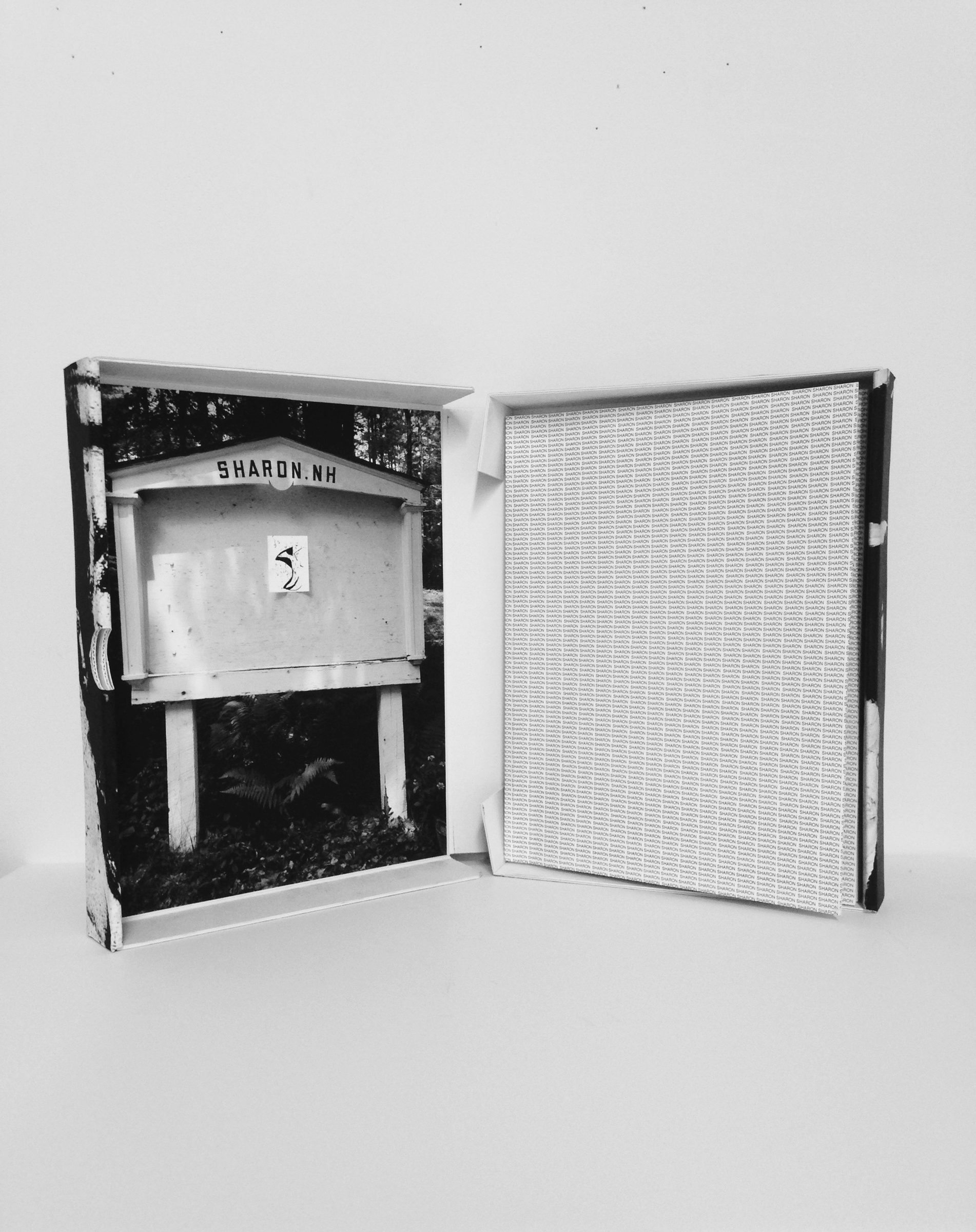 SHARON, artist edition of 5
DK: LAND AND SEA is also a project space. I interpret this brick and mortar manifestation as an extension of the sense of community you've built over the years. Can you speak to us about the relationship between publishing work and hosting gatherings, exhibitions, and art programs? Tell us about some of the things that have gone down at the space. 
CD: Several years ago we acquired an 800 sq. ft. storefront in Oakland as our studio. The main space is where I paint and make music, and the office in the back is where we store and conspire projects for LAND AND SEA. In the beginning of 2015 we decided to start hosting performances and art happenings outside of a commercial or capitalist structure. Our space is one that functions outside of the typical art world who's-who bureaucracy and red tape. We deal with so much of that in most other aspects of our lives… we just want this to not be that. So several times a month I put all my things away and we create an open platform for experimentation/realization. For me the distinction between a published edition and a gathering is immediacy. A book can take years to make happen, and we could have a performance or impromptu art show on a whim. The juxtaposition of these polar opposites is powerful and invigorating. The connection is that it's filtered through our very open and varied lens. We are excited by what people can do with time and space, and have set a premise of our studio as "a safe place to be unsafe". As well, we have made it a point to make sure our platform does not function as a straight white male space. We work with every type of person and do our best to not cater to pre-existing power structures. It's 2016, after all. We are honored and excited to have received a grant from Southern Exposure (amazing bay area arts institution) called Alternative Exposure, which will help fund this next year of programming.  
Powerful things that have occurred at LAND AND SEA:
Performances by Maggi Payne, UNKNOW, Suzy Poling, Felicia Atkinson, Voicehandler, Yann Novak, Robert Crouch, Christopher Reid Martin, Tatiana Luboviski-Acosta, Paul Clipson, Lucky Dragons, Sarah Davachi, Zachary James Watkins, Ashley Belloin and Ben Bracken. Art happenings by Et Al, Alex Chitty and Daniel Baird, Tammy Rae Carland, Alicia Mcarthy, Kara Joslyn, Billy James Joyce and MESA. If you are not familiar with these folks, please look at their efforts.
DK: What are you bringing to the LA Art Book Fair his year?
CD: We are debuting a book of drawings by a bay area artist/tattooer Jason McAfee called Wild Horses.  Saturday there will be a very interesting "signing" by Jason for a lucky, open few. As well we will have books and artist editions by Tammy Rae Carland, Joseph Hart and Paul Clipson. A new record by my sound project, OFFING, and some new shirts and other tidbits.