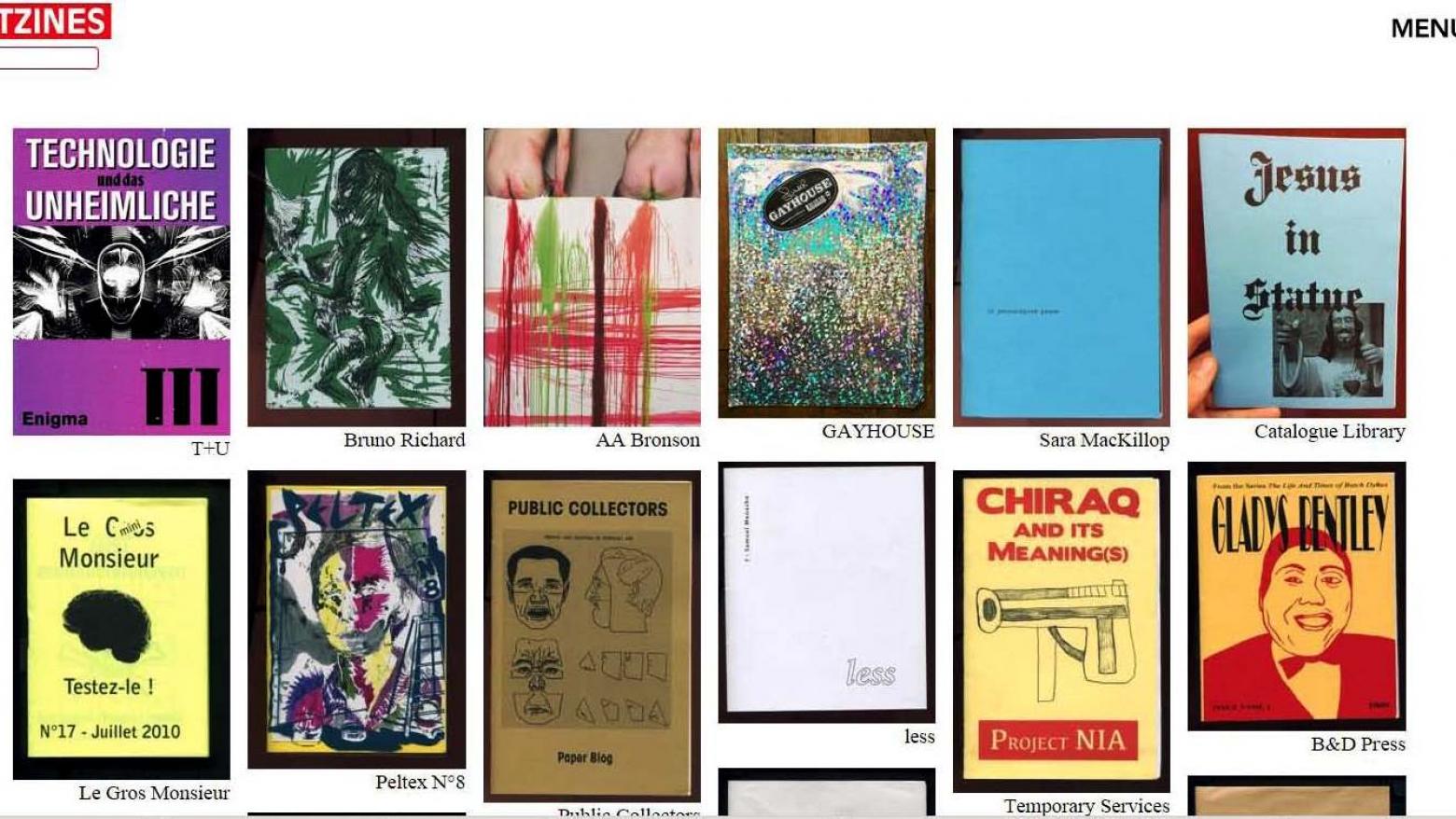 LA Art Book Fair Artists: antoine lefebvre editions
The Hammer is pleased to be a cultural co-sponsor for the fourth consecutive year of Printed Matter's LA Art Book Fair on Thursday, February 11 through Sunday, February 14, 2016 at The Geffen Contemporary at MOCA. Sara Beattie, Brooke Berlin, and Lauren Molina from the Hammer Store will be on hand at the Hammer's booth with zines, artist books and editions, rare and out-of-print books, and other signature Hammer items. Each year we post tips and picks from Darin Klein, the Hammer's public programs associate.
There are those among our ranks for whom the conception, execution, and distribution of their own zine, book, or record is only part of a bigger picture. These people take the spirit of the movement further by opening their arms in a big warm hug and promoting other people's work, collaborating liberally, documenting/archiving, organizing, and generally strengthening the bedrock of the independent publishing community. I offer three examples as this year's LA Art Book Fair blog posts for the Hammer. –Darin Klein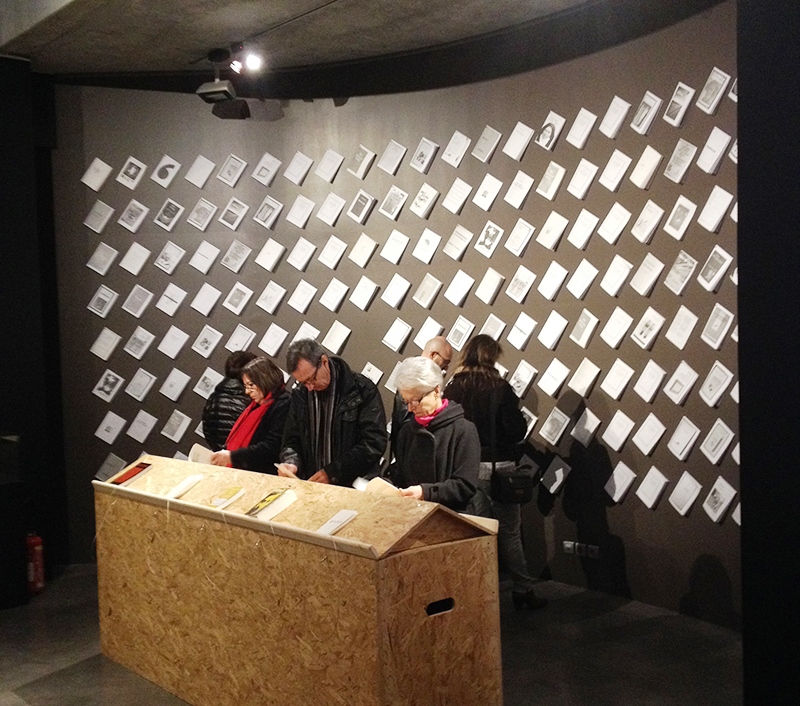 La Bibliothèque Fantastique installation, Le Scriptorial, Avranches
antoine lefebvre editions
DARIN KLEIN: When did you start La Bibliothèque Fantastique? How did you decide to focus on virtual books which people can print themselves, rather than publishing and distributing paper books? 
antoine lefebvre editions: I started La Bibliothèque Fantastique in 2009 as part of a practice-based PhD in fine arts. This kind of research mixes theory and practice, and I wanted to create a publishing project that would also be an artwork. I finished and presented my dissertation in 2014 with the title "Portrait of the artist as a publisher, Publishing as an Artistic Practice." To me, Bibliothèque Fantastique books are not virtual; I would rather consider them as potential. I don't consider the PDF file as a book, but a matrix with which to produce the book (as an engraving plat, for example). At first, my idea was to let people download the files and make the books themselves. But rapidly, I started to print them and to show them in fairs and exhibitions.
DK: What is the connection between your visual art studio practice and your involvement or interest in art zines? 
ale: I am an artist without a studio, so the exhibition is my place for experimentation. I call myself an artist publisher because every work I make is printed in several copies and distributed. I don't like to make unique auratic works, most of my artworks are artist books or prints, but I am also interested in creating exhibition displays or installations to show books. The book is such a small, fragile object that it is really hard to show them in an exhibition space, but I like the challenge, partly because it involves changing the spectators' habits, to make them less passive.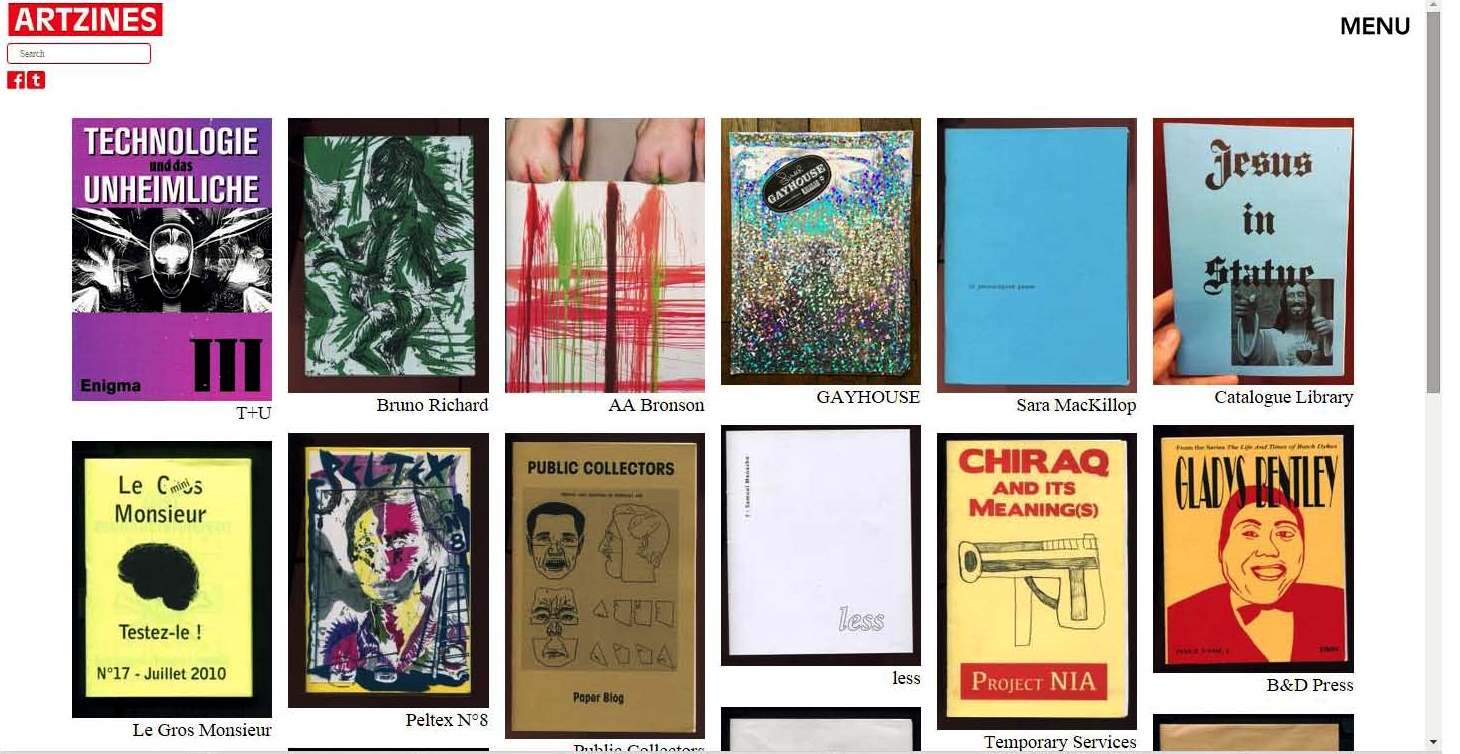 ARTZINES.INFO
DK: What is the goal of your latest project, ARTZINES? How many art zines do you imagine archiving? Is there a timeframe or end date to the project or will you just continue archiving? Will there be a paper publication in the vein of the Queer Zines books?
ale: I started ARTZINES because of Phil Aarons. He knew about my PhD and was interested in the fact that I was an artist and a researcher. In my thesis, I gave a first definition of artist-made zines, or ARTZINES, and he wanted to produce a book about them. As the subject is so vast, I thought it would be interesting to create an online database, to show the research in progress, and when we will have enough material, we will make a book.
The work is endless, because there are so many interesting publications. I try to narrow the selection by applying some criteria: I feature mostly artists who also make exhibitions and who have a certain history with making zines. Also, there has to be some relation between the zines and contemporary art. There are some great illustration and comics zines, but they are not what I am interested in for this project. And last but not least, there is a very subjective aspect. I do most of the research work alone, and even if I have very stimulating conversations with a lot of people who are very knowledgeable about zines, in the end I decide whether or not to scan a publication.
ARTZINES interview with AA Bronson, 2016
DK: Your ARTZINES video interviews include luminaries such as AA Bronson. They offer invaluable oral history of a medium and movement. What was the inspiration to make these videos? 
ale: AA Bronson is a great inspiration for this project and he was very helpful when he explained to me how they selected the publications for Queer Zines. They didn't give a strict definition of what a queer zine should be in the book, and the selection was therefore the result of collective discussions.  
These videos are very hard to make, because I have no experience in filming. As they are supposed to be distributed on line I thought at first that they should be very short and informative. I am currently changing my mind, and I am going to experiment new formats. 
My main inspiration is the book Please Kill Me, The Oral Uncensored History of Punk, where the authors didn't write a single line. Instead, they did a clever montage that gives the impression that all the actors of the punk era are having a big discussion together.
DK: Inherent in La Bibliothèque Fantastique and ARTZINES is a spirit of generosity. How do you decide on the content for each? What makes you want to share this information?  
ale: I am an idealist, and I think that information is power and should therefore be available freely to everyone. It is also how I work as an artist, I am not interested in working alone, I prefer collaborations. I also think that every artwork is political and that every decision in the process of making a work is political. That is why I consider my work to be political in its form, rather than in its content.