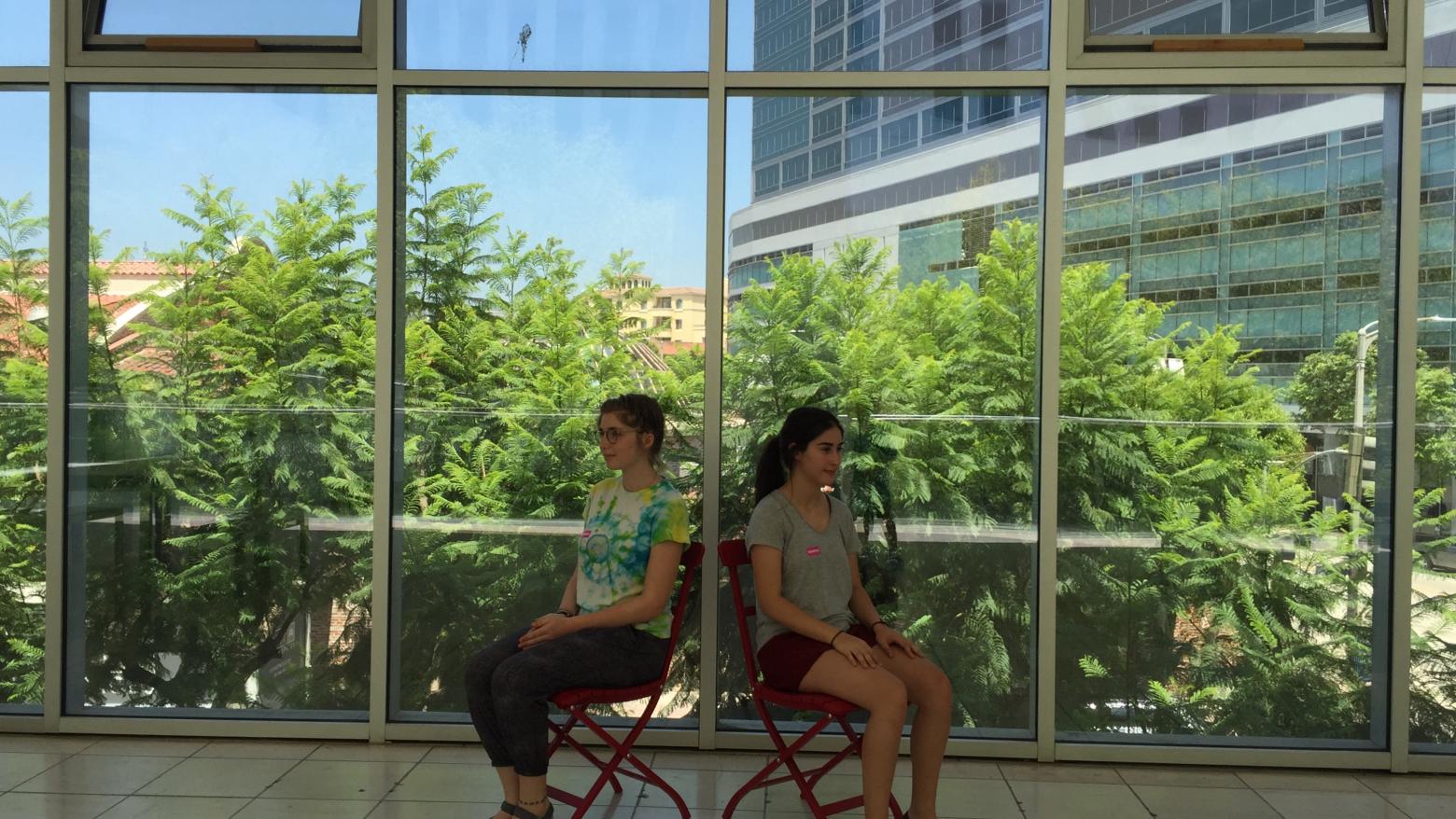 Two Girls on a Mission to Become Hammer Members
Last month two girls named Hannah and Mady created the Instagram account @hammertime_b2bf. The description? "Two girls on a mission to become hammer members." Hannah and Mady have been documenting their visits to the Hammer as they earn their free membership (12 visits = membership!). We loved this account so much, so we decided to interview them.
Mady and I are two rising high school seniors at Harvard-Westlake. Mady lives walking distance from the Hammer, so we usually just head over when we're at her house. We're best friends (the B2BF in our username is an acronym for Bridge to Best Friendship, since we became close during some outreach called Bridge to a Brighter Future, also known as B2BF). We like to venture out to chill places and the Hammer has been our favorite find.
Hammer: Why do you want to be Hammer members?
Hannah and Mady: We want to be Hammer members because of how much love we have for the museum. To us, being a member shows that we've become a part of Hammer community. We also want to wear the orange square!
What's your favorite memory at the Hammer?
Mady: Watching all three of the Mary Reid Kelley videos in a row... twice because I did not understand them the first time around and I felt the need to be able to understand the true heartbreaking story of the minotaur.
Hannah: My very first high speed full rotation on the Spun chairs. Exhilarating!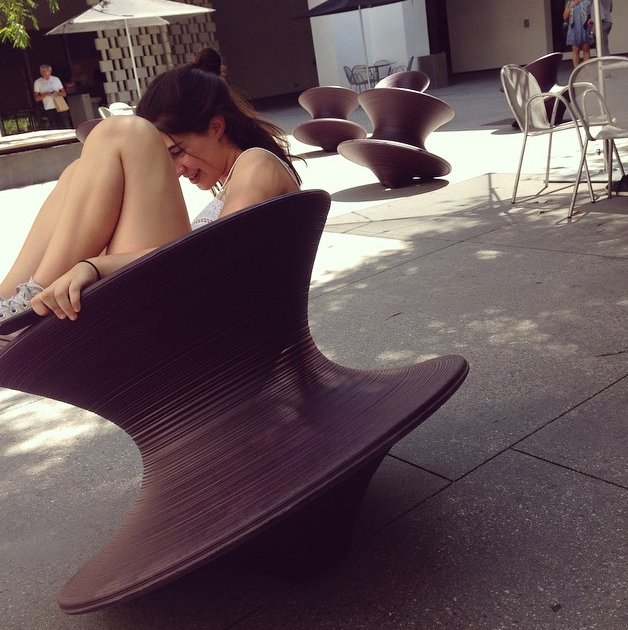 What are you most looking forward to next at the Hammer?
We're always looking forward to new exhibits but are definitely super excited about the jazz concerts in August!
What made you want to share your experiences on Instagram?
We feel that the Hammer is a super beautiful space, but is still relatively unknown compared to many other museums in Los Angeles. We want it to get the recognition it deserves and figured that we visit enough to have an interesting feed. We love the museum and want to share it with the world. 
Who is your favorite artist?
Mady: Keith Haring
Hannah: Matisse
What do you enjoy doing in your spare time?
Mady: Sewing, baking, and walking everywhere I go.
Hannah: Meditating, watching movies, and playing with my bichon frise!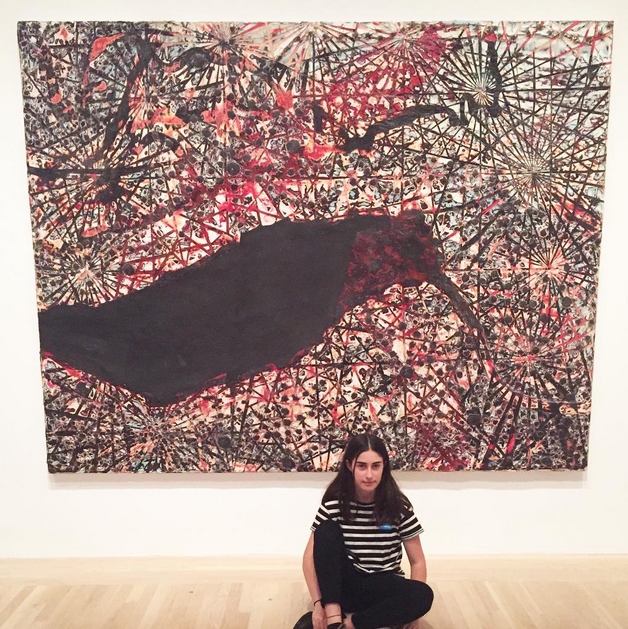 What are your (other) favorite places in L.A.?
Mady: Sycamore Kitchen, Virginia Avenue Park, Costco
Hannah: Cleo, the beach, Cinespia movie screenings at the Hollywood Forever Cemetery
If you could curate an exhibition, what would it be?
Mady: The evolution of ceramics
Hannah: Egon Schiele's portraits
What is the role an art museum should play in 2015?
We think museums should be a place to relax, and not necessarily exist solely to showcase art. They should provide a space where one can just hang out. 
What is one Instagram account everyone should follow?
Mady: @zoenathanloeb
Hannah: @edroste
We also both recommend following @hammertime_b2bf.