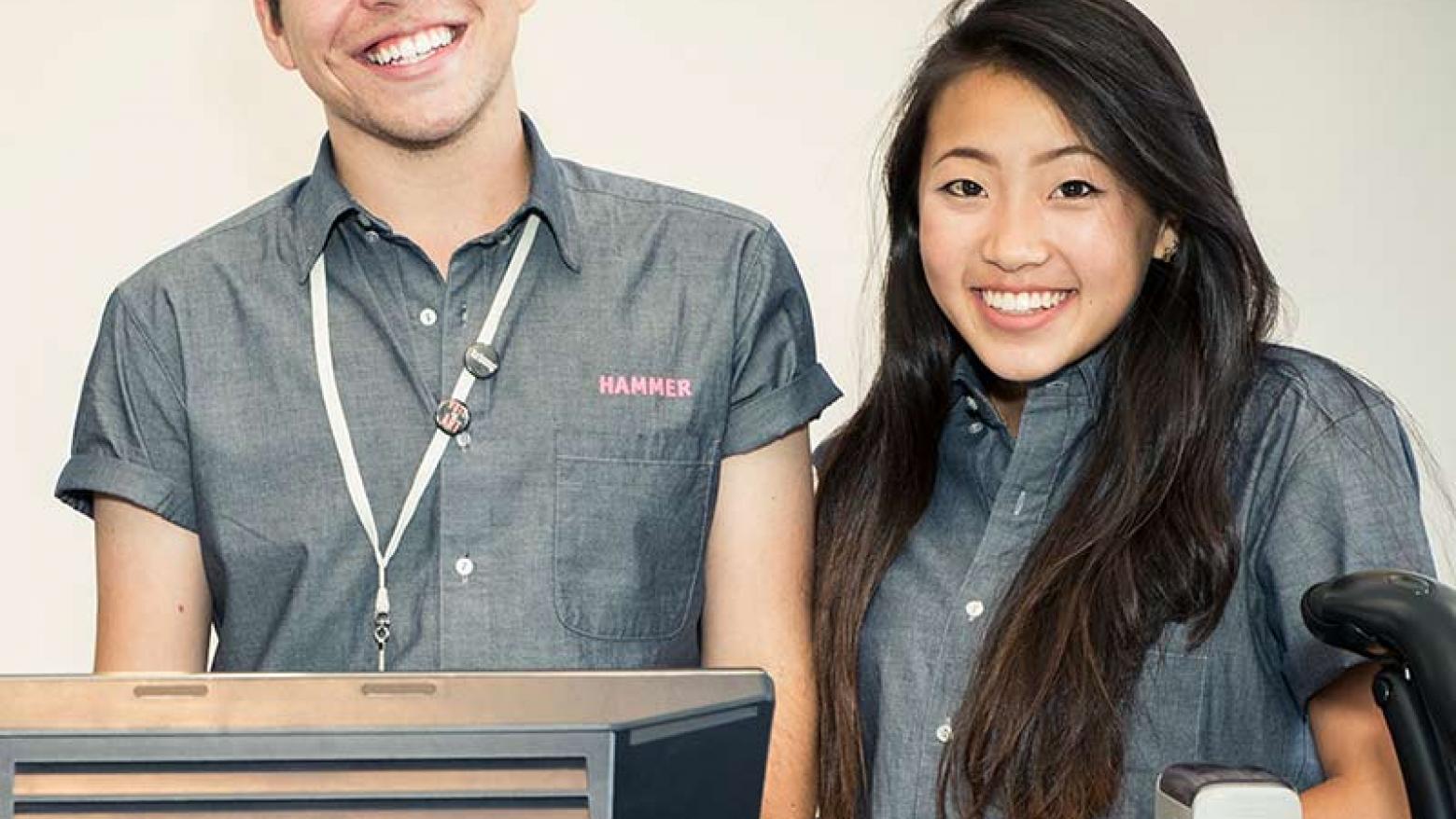 Visitor Experience: The First Year
Following our decision to drop admission costs and become free for good, the Hammer Museum formed a new Visitor Experience (VE) department. Today, VE is centered on three objectives:
Introduce the public to the Hammer's wide range of offerings
Safeguard the museum's art objects and visitors
Facilitate connection and exchange throughout the museum
To reflect our vision of institutional accessibility, VE is supported entirely by approachable and informative students. Currently, we employ 90 students from both UCLA and Santa Monica College. Known as Visitor Experience Representatives (VERs), these students activate and enhance the experience at all of the Hammer's public spaces, including entrances, galleries, and program venues. They can be found orienting visitors through the museum, selling memberships, distributing tickets, answering questions, and managing Q+A sessions.
This cohesive student workforce has had a transformative effect on the Hammer. VERs ensure visitors a more seamless visit; their energy and optimism promote a dynamic and open environment unlike any other museum in Los Angeles. To commemorate VE's one-year anniversary this June, we have pulled together some figures on what the department does collectively and the individual voices that make it possible.
UCLA Newsroom also recently profiled our VE students.