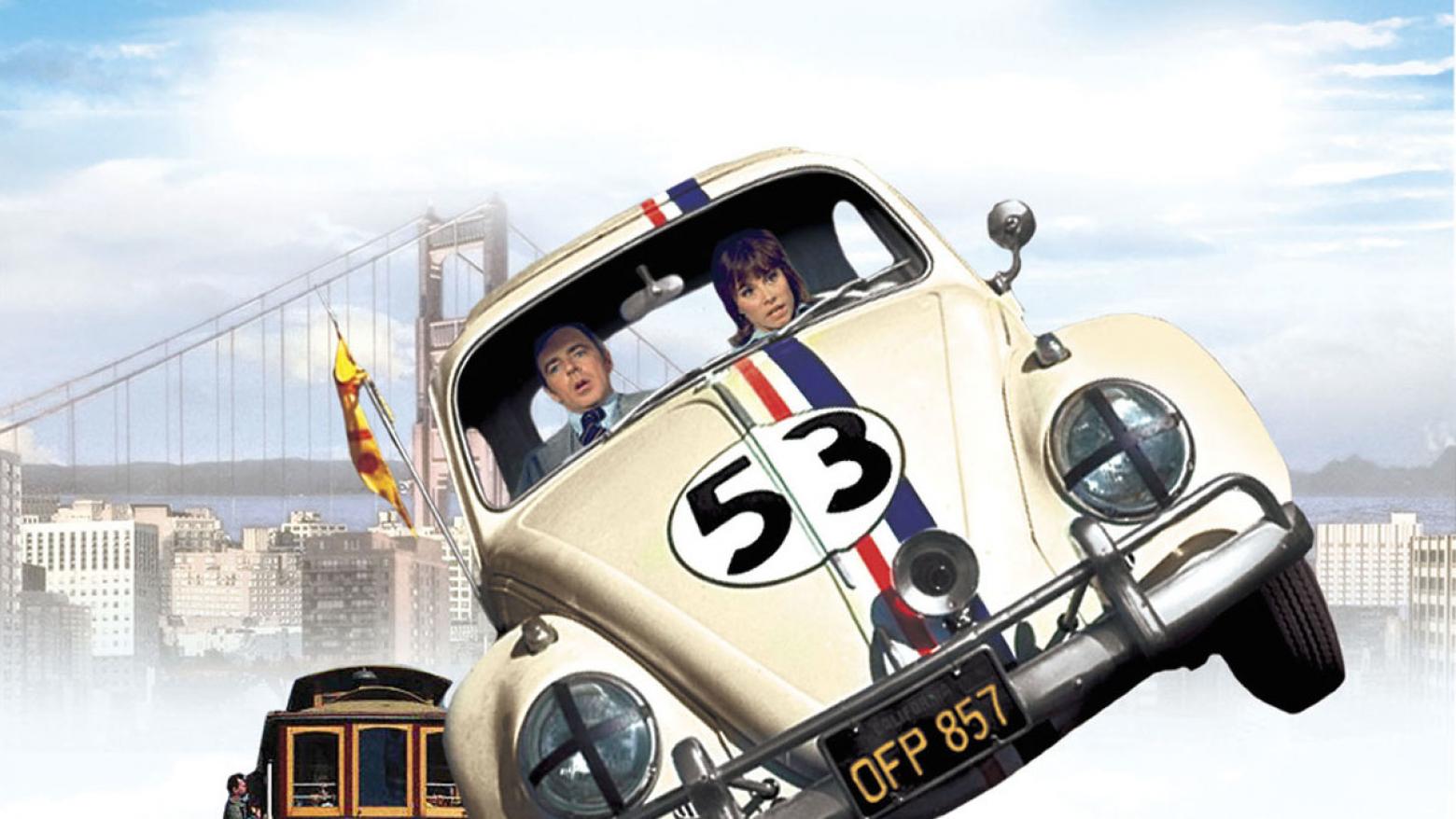 Spend Father's Day with the Hammer on Sunday, June 21!
Enjoy a free family screening of Herbie Rides Again at 11 a.m. in the Billy Wilder Theater. 
At AMMO, brunch will be served all day, and all dads get a free beer.
If you bring your dad to the Hammer Store, enjoy 10% off all non-sale items.
Or, take a break and play ping pong in our courtyard!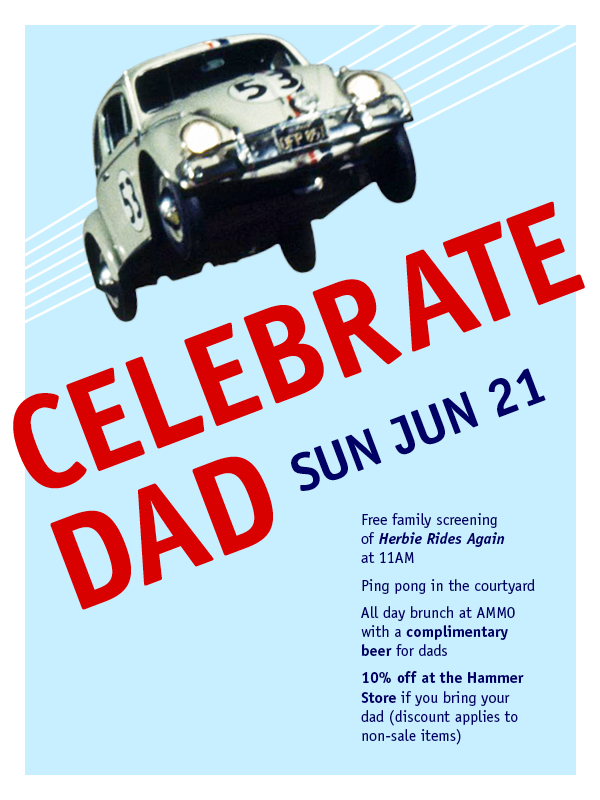 Header image: Herbie Rides Again (1974). Directed by Robert Stevenson, Shown: Key art for one sheet poster © Walt Disney Productions, Image: Walt Disney Productions/Photofest