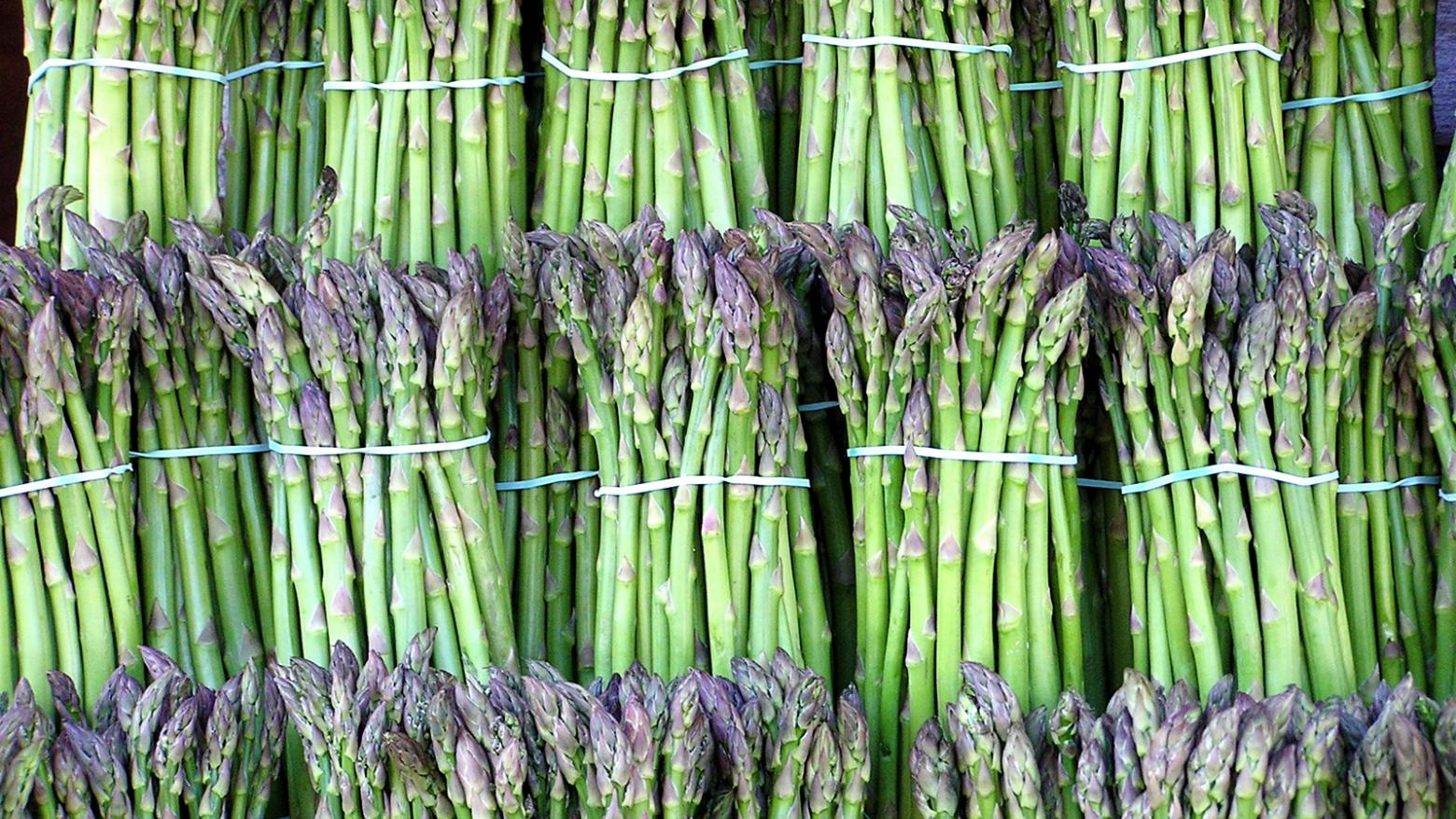 AMMO Recipes: Asparagus and Sorrel Soup
The chefs at AMMO are excited to share their favorite recipes with you so that you can make them at home. This Asparagus and Sorrel Soup will help you cure those May Gray blues.
The Recipe
Serves 8
Ingredients for Soup:
4 tbsp of butter or Olive Oil
3 cups of Leeks- white part only washed and sliced
2 tbsp garlic cloves chopped (use spring garlic if available)
4 yellow potatoes – peeled and diced
4 cups of asparagus – cut into ó inch pieces. Remove touch ends
2 cups of Sorrel leaves – Washed and chopped (Do this right before pureeing so leaves do not turn brown.)
2 cups of spinach leaves – washed, blanched and chopped.
4 Thyme sprigs
2 Bay leaves
Salt and pepper to taste
8 cups of vegetable stock or water
Creme fraiche and chives for garnish
Heat Olive Oil or butter in a pot over medium heat. Gently cook leeks and garlic until translucent. Add potatoes and cook for a few minutes. Add Thyme and bay leaves. Salt and pepper to taste. Add vegetable stock or water. Bring to a boil and simmer for 10 minutes. Add Asparagus for the last 4 minutes of cooking.
Remove from soup from heat. Remove thyme and bay leaves with tongs.
Transfer to blender and puree until smooth. Add sorrel and spinach and puree again. This may be done in batches. Tip: Never fill blender up more than 1/3 of the way with hot liquid! Add seasonings as needed.
Mix 1 cup of crème fraiche and 2 tbls of chopped chives. Salt and pepper to taste. Pour soup into bowl and garnish with crème fraiche and chives.
Bon Appétit!