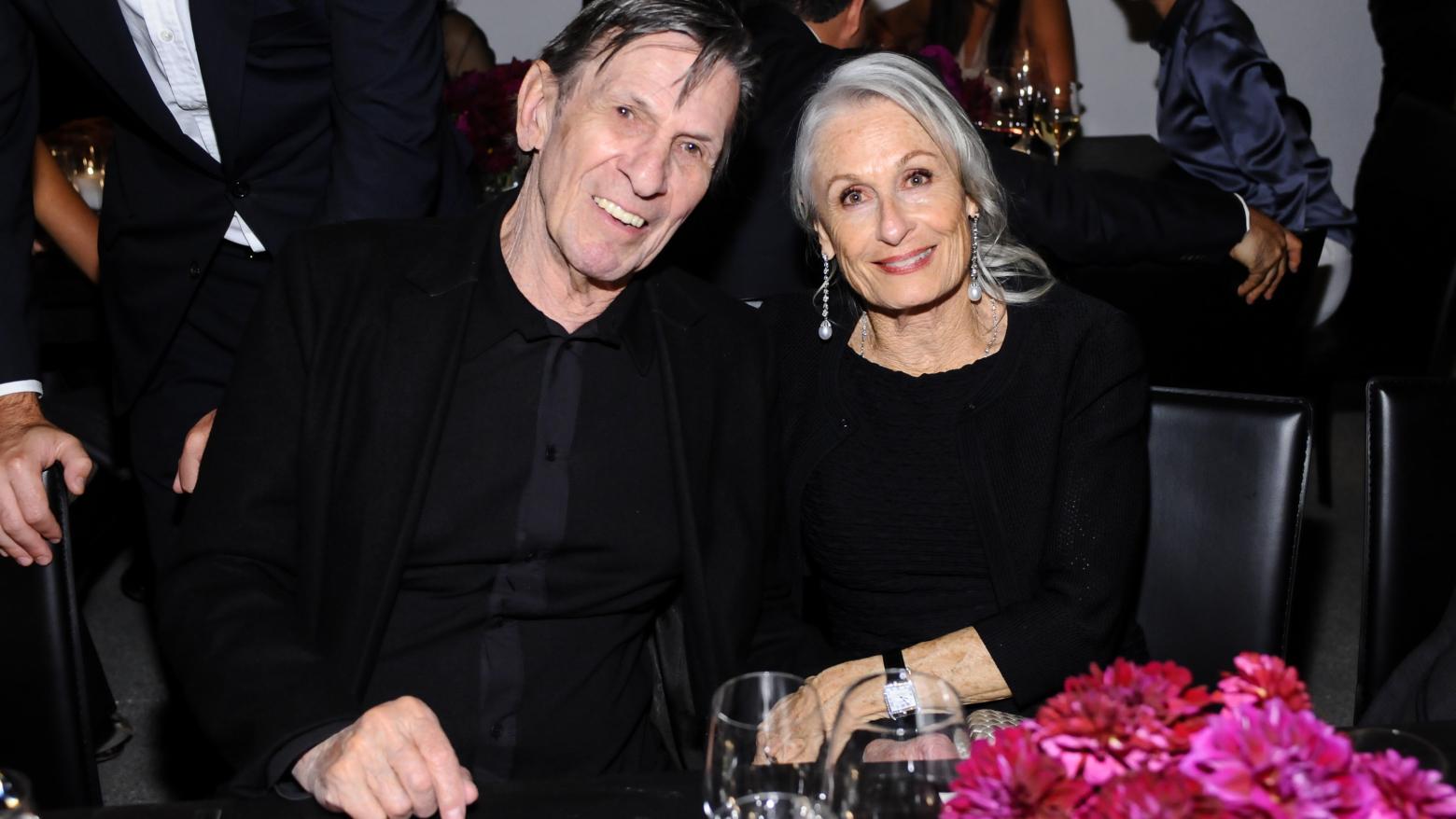 Remembering Leonard Nimoy
The Hammer Museum mourns the loss of our dear friend and longtime supporter, Leonard Nimoy. 
Ann Philbin, the Hammer's director, on Leonard Nimoy: 
"Leonard Nimoy was everything you would imagine him to be—kind, moral, wise, loyal, and profoundly generous of spirit. He truly loved the arts—all of them—but he followed theater and the visual arts with a particular passion and knowledge. He and Susan have been great philanthropists for many causes but we were truly lucky at the Hammer to have their friendship and support over the years.  We will all miss him terribly."
Watch videos from Leonard's conversations with Zachary Quinto from 2011 and with Beverley Zabriskie from 2010 below. 
Leonard and Susan Nimoy have been involved with the Hammer Museum for the past decade. Leonard spoke at the Hammer Museum on multiple occasions on topics as far ranging as Jungian psychology, feminism in photography and alternate identities. Leonard and Susan have supported numerous artists projects, residencies, and exhibitions over the years and most notably, have been long time supporters of the Museum's emerging artist series, Hammer Projects. Susan Nimoy joined the Museum's Board of Overseers in 2006.
Leonard Nimoy & Zachary Quinto
9/13/11 --- Actor turned photographer/folk anthropologist Leonard Nimoy discusses his photographic project, Secret Selves. Inspired by the Greek mythological idea that ever since Zeus split humans in two each person has been searching for his or her other half to feel complete, Nimoy asked subjects to reveal their hidden halves in front of his camera. The result is a collection of more than 100 portraits and interviews that explore humanity's alternate self. Nimoy will discuss what was revealed about his own secret self while capturing others'. Q&A with Zach Quinto. (Run time: 1 hour, 3 min.)
Red Book Dialogues: Leonard Nimoy & Beverley Zabriskie
4/28/10 --- Leonard Nimoy is an American actor, film director, poet, and photographer best known for playing the role of Spock in the original Star Trek series. His portrayal of the Vulcan earned him three Emmy nominations. Nimoy's fine art photography has been exhibited widely and his is latest work, "Secret Selves," will open at Mass MOCA in July, 2010. Beverley Zabriskie is a Jungian Analyst in New York City, where she is a founding member of the Jungian Psychoanalytic Association. She was the 2007 Fay Lecturer at Texas A&M University, and the 2002 psychoanalytic educator of the year for the International Federation of Psychoanalytic Education. She is the author of "The One and Many Souls of New York" for Psyche and City, The Soul's Guide to the Modern Metropolis, and she is currently writing a book on Emotion for Texas A&M Press. (Run time: 1 hour, 17 min.)