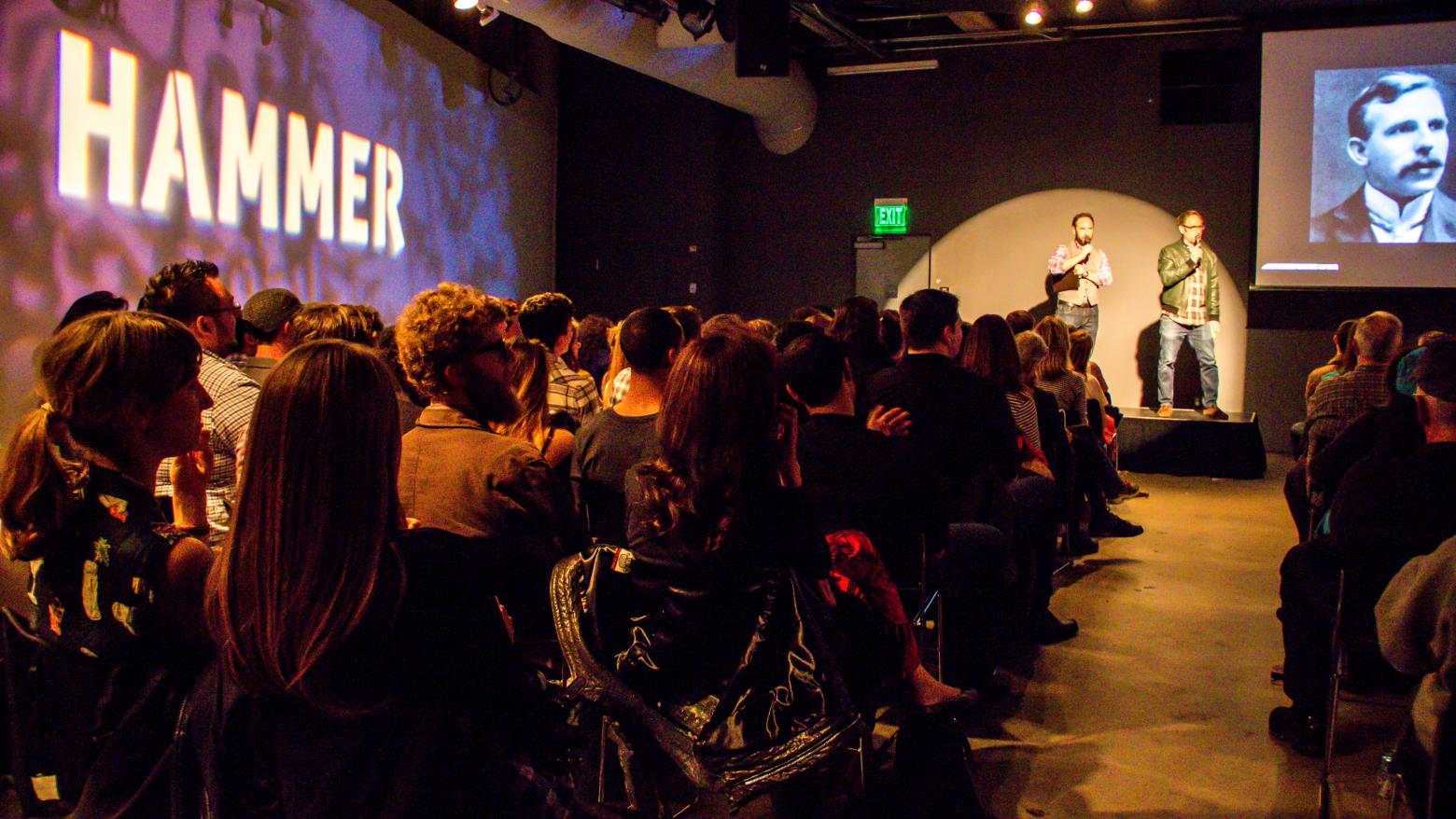 Open Projector Night Winners: Winter 2015
Equal parts showcase and showdown, the Hammer's Open Projector Night is the most raucous independent short film festival around. Films and videos of all genres have garnered praise and wrath alike—filmmakers are encouraged to bring a thick skin! Nationally known and loved comedy team the Sklar Brothers emcee.
Our last Open Projector Night was on January 21. There were many talented submissions, but we could only pick 3 winners. In no particular order:
The Betschart Bros. (Ryan, born 1985 + Tyler, born 1988) have been making lo-fi video and film works for over 15 years. They have been described as "The sexiest experimental brother duo since George and Mike Kuchar." Their film Pudding (2015) describes through auditory and visual wonder two children exploring their body curiosity through the telling of false memories regarding 1970's pop icons.  
ToM Zarzecki's Potato Asylum takes place in an ear drum.  It was inspired from an adventure gone horrifyingly wrong with a friend in Chicago. It is part of the video series "Static Nothing Machine" which can be found at the Death Cat website. Death Cat is an experimental music project with it's own video series.  
Ryan Maxey and Josh Polon are producer/directors who work together and apart on all kinds of doc, narrative, music video and branded content.