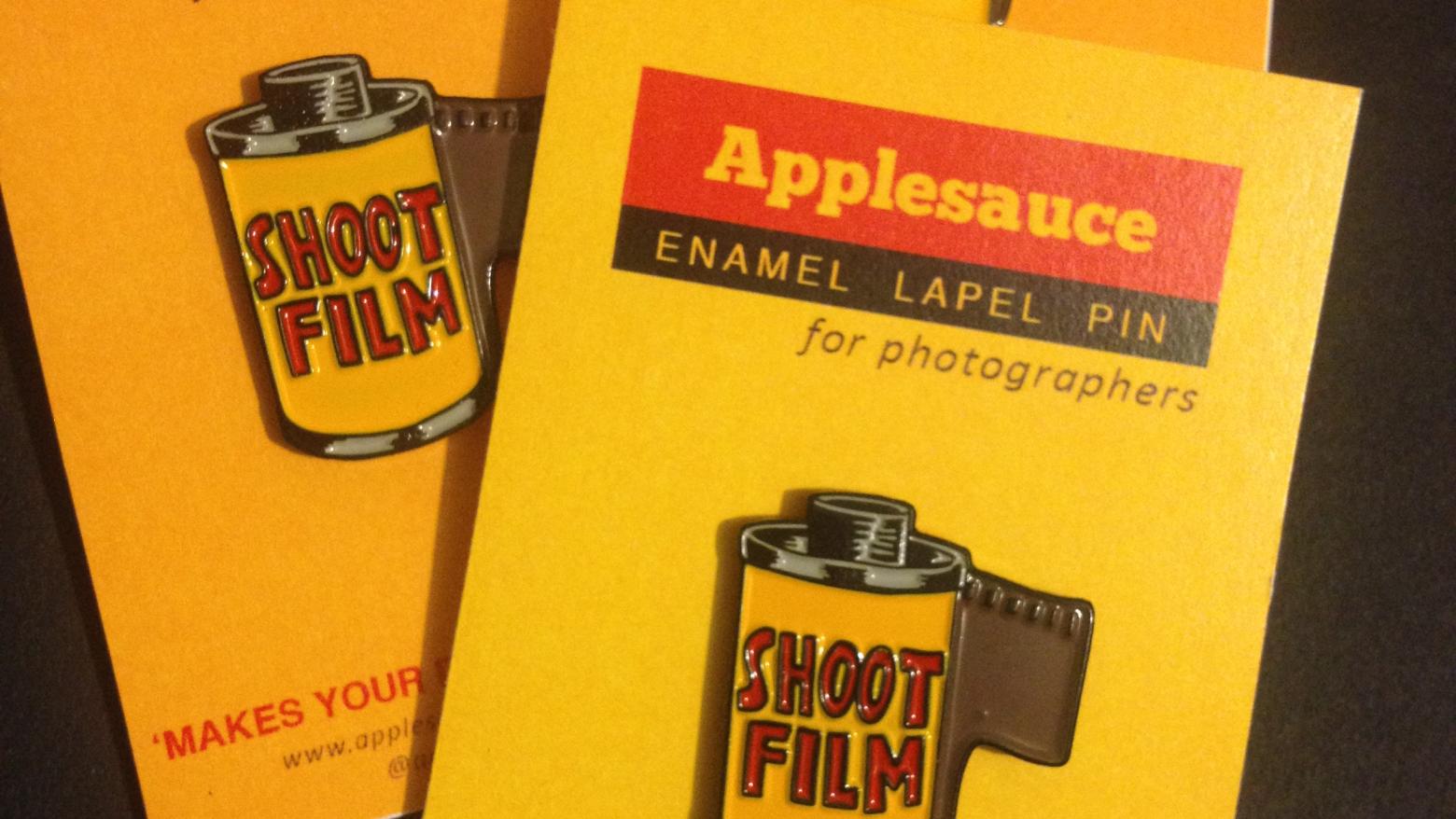 CLOSE TO HOME: Spotlight on Local Artists at Printed Matter's LA Art Book Fair 2015 | Applesauce Industries
On many occasions I have packed up my self-published wares and made the trek to Printed Matter's NY Art Book Fair. Highlights of those trips have included exhibiting and selling my work alongside likeminded individuals, meeting artists and publishers, watching the non-stop parade of cute guys, making new friends, and actively participating in an international community of art book devotees. I was delighted when the fair branched out to LA, and have since shifted my focus and energy to participating here at home. Amidst the hundreds of international exhibitors who will be participating, I want to point out a few locals whose broadly varied projects have impacted me on many different levels. This handful of Angelenos embody the print version of "farm-to-table" culture, so if you like your publications fresh from the farmers, I mean artists, then make a point to stop by their tables, check out their work, and show your support! (PS – I'll also be exhibiting in the zine section of the fair with my latest project, Box of Books, Vol. VIII. Plus, I'll be in conversation with The Book Mobile Book co-editor Onya Hogan-Finlay in the Classroom on Saturday, January 31 at 3pm. Come say hi!).
APPLESAUCE INDUSTRIES
Darin Klein - When did Applesauce Industries come together? 
Joe Goblyn: Applesauce officially came together late Fall of 2013 in preparation for the 2014 LA Art Book Fair.
DK: Would you describe Applesauce Industries as a distro, a community, a collective, or something else?
JG: We consider ourselves a collective. We have a diverse range of artistic mediums represented between all of us. Individually we do photography, graffiti, print making, illustration, painting and writing. 
From Apartment 2A
DK: Did people who were already creating zines form an alliance - or did a group of people who already know each other decide to start self-publishing?
JG: We knew each other and had all self-published zines separately before we formed "Applesauce", but the opportunity to showcase at the 2014 LAABF pushed us to create an alliance to house our artistic outputs.
DK: How many people are part of Applesauce Industries?
JG: There are four of us; Sifry Borrayo, Paul Carrillo, Desilu Muñoz and Joe Goblyn.
DK: What are you bringing to the fair this year? A highlight at your table last year was Loophole #3: Lokos Only (with a gang guide, restaurant recommendations and gallery and venue reviews for out-of-town visitors to the fair).
JG: We're gonna have a wide range of different work from each of us. We have a couple of screen prints, some patches, toys, lapel pins, shirts, totes and of course some sweet new zines.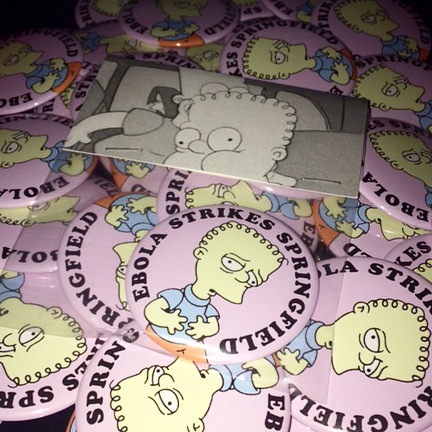 Ebola Strikes Springfield
DK: What other zines or exhibitors made an impression of you last year? 
JG: We were into Adam Villacin, Kevin Novales at Sleeptalk Press, Kristofferson San Pablo, Hassan Rahim, Lowell and Sara of Freeways Collide. It's not just that we were into the stuff they all made, it also lead to us becoming good friends.
DK: Can you compare and contrast your experiences at the last LA Art Book fair with other fairs and festivals you've participated in? 
JG: We've had tables at other festivals and fairs, but we can't really compare them to each other. Each one has been different, but we have definitely been spoiled with the LA Art Book Fair. The audience there is huge.
DK: Last year, someone at your table was kind enough to translate one of your titles I was buying. They said Mocosos = brats, but more literally, snots. More free Spanish lessons this year?
JG: Si, "No cages la cama." That's our slogan, look it up.
DK: Anything else you want our readers to know?
JG: Don't be shy. Come check out the table, we have a bunch of new stuff this year. Feel free to come say hi and browse through all of it. We accept all major credit cards.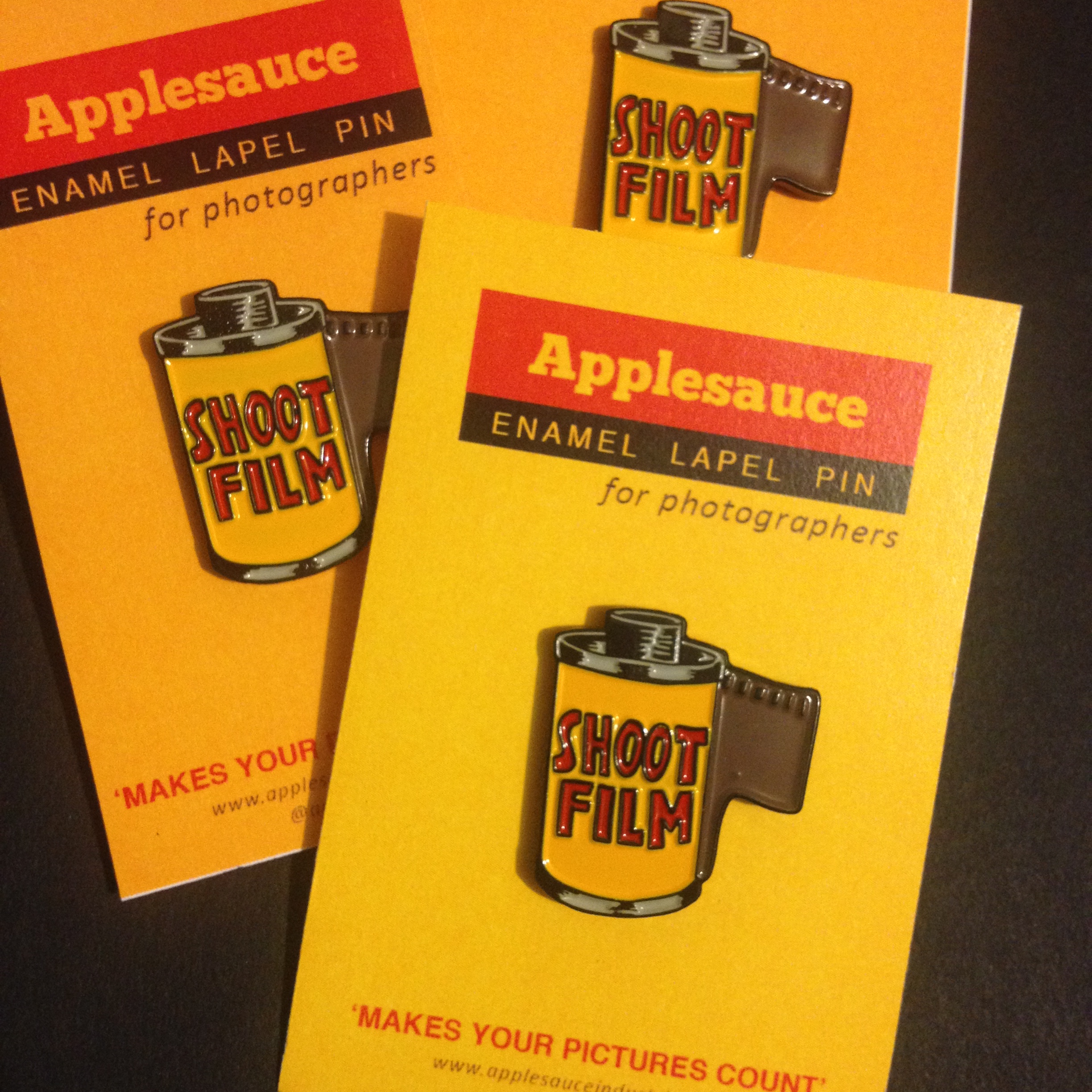 Shoot Film
Stop Being A Pussy