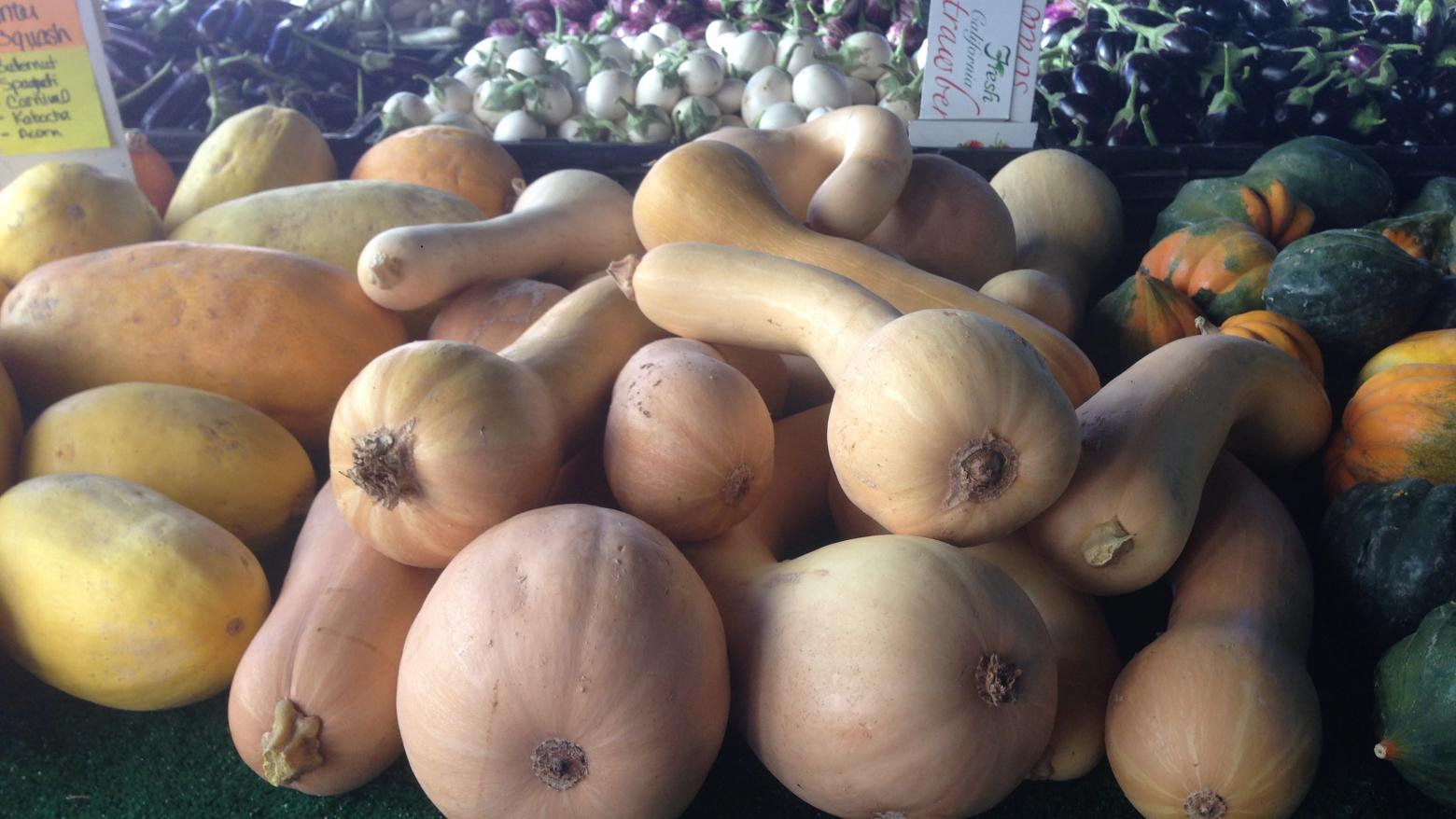 AMMO Recipes: Winter Squash & Fuji Apple Soup
The chefs at AMMO are excited to share their favorite recipes with you so that you can make them at home. Stay warm with this Winter Squash & Fuji Apple Soup garnished with crème fraîche and toasted pumpkin seeds.
The Recipe
8 Servings
Ingredients for Soup:
2 lbs. Red Kuri or Butternut Squash, peeled and cut into 1 inch cubes
2 Leeks, chopped
2 Fuji Apples, peeled, cored and chopped (optional) Adding the apples will make to soup sweeter, which the kids will like…
1 Head of Fennel cut into cubes
2 Cloves of Garlic, finely chopped
2 tbsps. Olive oil
Ingredients for Garnish:
1 cup crème fraiche
1 cup toasted pumpkin seeds
Preparation of Soup:
Add olive oil to pot and sauté leeks and garlic until translucent; add squash, fennel and Fuji Apples.
Cook for 5 minutes before adding cool water to cover. Simmer for 20 minutes. Remove from heat and puree in blender. Be careful to not fill the blender too much because the liquid is very hot!
Add Salt and pepper to taste. Add a squeeze of Meyer Lemon (optional). If soup is too thick, add more water.
Serve hot, and garnish with a teaspoon of crème fraiche and a sprinkle of pumpkin seeds.
Bon Appétit!