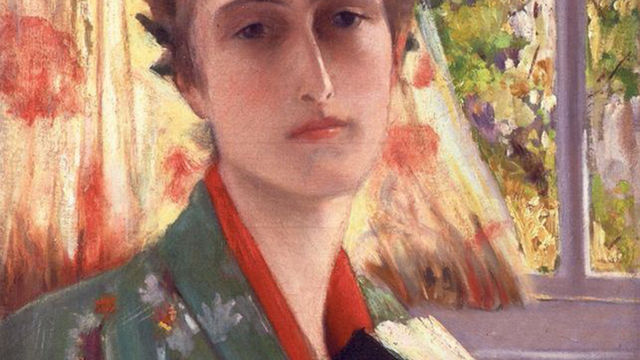 Sonnets & Sonatas Celebrates Winnaretta Singer
On Thursday, November 13, Sonnets & Sonatas, the UCLA series of lecture-concerts, commemorates World War I by dedicating an evening to Winnaretta Singer, patron of the arts at the birth of modernism. Please join us for this event in person and live online.
Below, Laure Murat, professor in the UCLA Department of French and Francophone Studies, and Guillaume Sutre, professor of violin and head of chamber music in the UCLA Department of Music, give us an introduction to Singer.
When the Hammer invited Sonnets & Sonatas to celebrate artists in World War I, the name of Winnaretta Singer, princesse de Polignac (1865-1943), immediately came to mind.
Winnaretta Singer was one of the wealthiest heiresses of America. Daughter of the famous Isaac Singer, founder of the Sewing Machine Company, she was raised in Europe and married a French prince. Both gay, they experienced a happy (non-consummated) marriage, united in the love of modern music. Widowed in 1901, Winnaretta, a great pianist and organist herself, strengthened her position as a patron of the arts, welcoming the musical and artistic avant-garde in her Parisian mansion which is now the Foundation Singer-Polignac.
Winnaretta Singer's extraordinary relationship with musicians and artists between 1914 and 1918 was the topic par excellence for a special evening of Sonnets & Sonatas, the series of lecture-concerts we created at UCLA in 2013. In order to illustrate her role and action during the war, we have included in our presentation images from the Ballets Russes, a recorded interview with Nadia Boulanger and a very rich musical program with works by Gabriel Fauré, Maurice Ravel, Claude Debussy, Igor Stravinsky, and Erik Satie. Also included are popular rags and even the suffragettes anthem The March of the Women, written by one of Winnaretta Singer's lovers.
We hope you will enjoy this event as much as we did in organizing it!