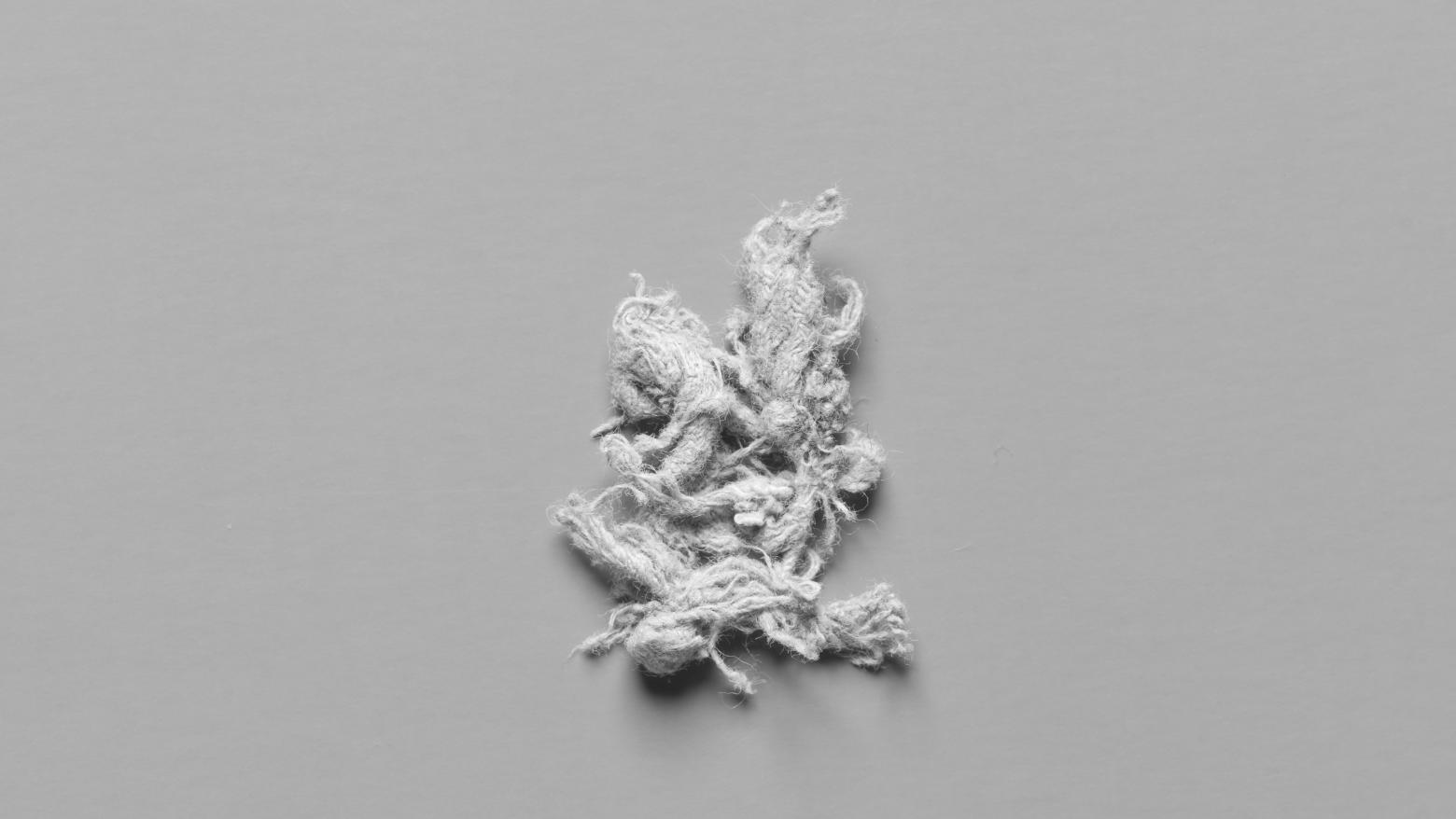 The following is an excerpt from guest curator Corrina Peipon's essay on Hammer Projects: N. Dash. To read the full essay, click here.
For as long as she can remember, N. Dash (who goes by her surname) has occupied her hands by working small bits of fabric between her fingers. This idiosyncratic activity results in what Dash refers to as "primary source material," from which all her ideas emerge. While thinking in her studio, talking with friends, watching a movie, standing in line at the grocery store—during most of her waking hours—she rolls and folds and otherwise works a small piece of white cotton between her fingers. When the grayed, fraying fabric is just short of losing all structural integrity, she sets it aside and takes up a new piece of fabric to begin the process again. These bits of fabric are artifacts of an intentional process of channeling energy into form.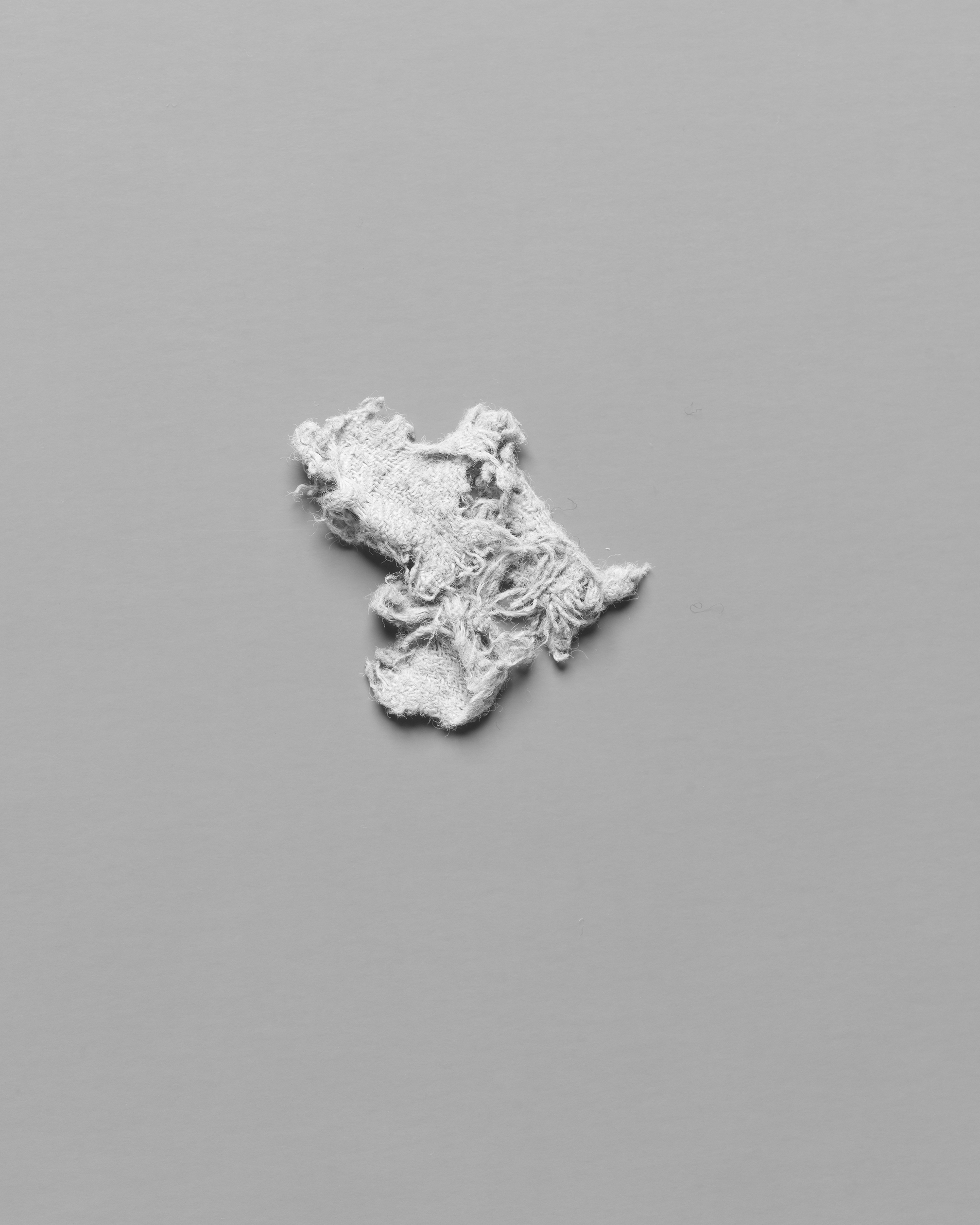 Untitled
Dash began to photograph these artifacts in 2002, and in a sense they are an index of her life and work ever since. To make what she calls her "constructions," she arranges the artifacts in groups. Set against white, gray, or black backgrounds, the constructions are typically lit brightly and evenly, photographed from above, and then printed on silver gelatin paper. Ranging from diminutive to monumental in scale, the photographs communicate the artifacts' presence and meaning as manifestations of process, labor, thought, movement, and time: they are the tangible evidence of ephemeral phenomena.