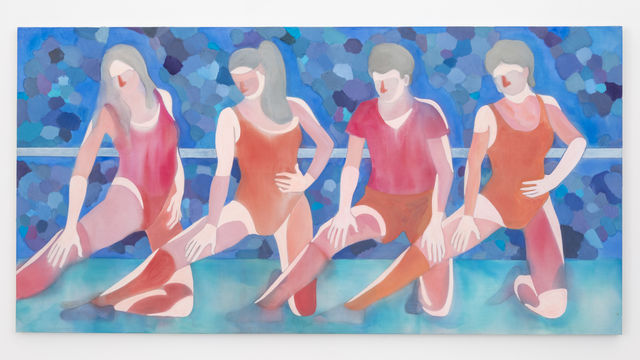 3 Questions with Max Maslansky
Why L.A.? Why did you choose to work in this city in particular?
I love the weather here, its large community of artists, and I like how you can walk around in your pajamas without feeling judged. The city doesn't offer the best of itself on a platter. It demands your effort to know it, even for me, who was born and raised here.
How has your time in L.A. shaped your work? 
Los Angeles continues to have an allure for being a place where you can 'start over' and reinvent yourself, but a lot of us know that is a crock.
The city's unrivaled capacity to inspire self-delusion and illusion, along with its relentlessly sunny skies, has shaped my work the most.
Favorite place in L.A. Go.
Right now, it's a 'secret' hiking trail behind my house in Lincoln Heights. There's an ostensibly abandoned, but functional radio tower up there, including coyotes, derelict sculptures and overturned cars rotting in the sun.  Somewhat 'off the grid,' there are homesteaders too off the dirt roads, yet the city is right beneath them. On a high point under a willow tree, you can see all the way to the ocean through a mist of smog.