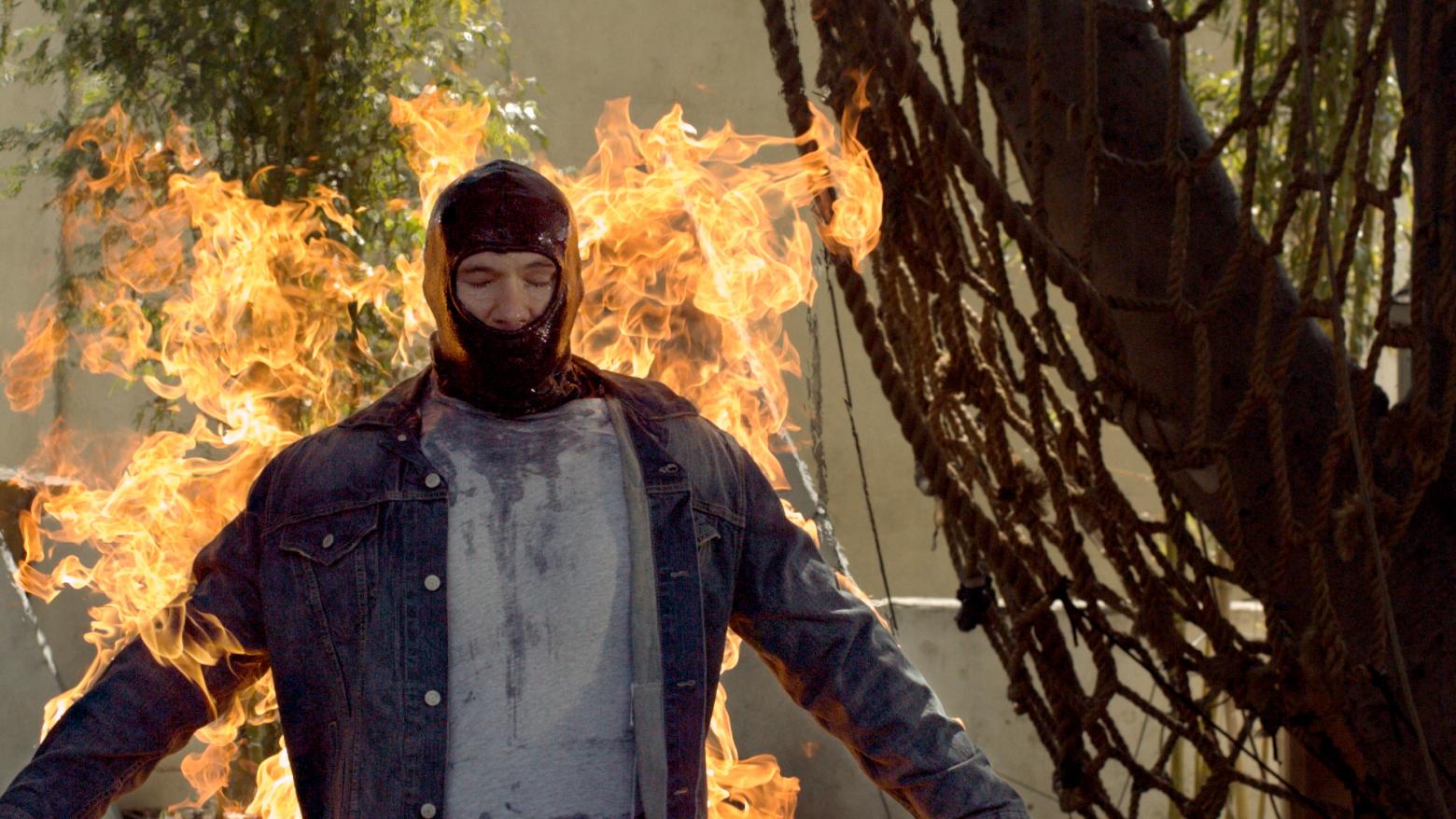 Notes Toward a Lunchtime Art Talk: Mariah Garnett's Full Burn
The four questions that Mariah Garnett posed to her interview subjects: 
Have you ever been injured on set or at war? 
Have you ever been afraid for your life (on set or at war)?
What are the parallels between being a soldier and being a stuntman?
Was there ever a time on set that reminded you of being in combat or in the military?
Research still for Full Burn
The men in Full Burn (2014) are "Prior Service " body doubles, veterans of the wars in Afghanistan and Iraq who now perform Hollywood stunts. The fourth is a Rolfer; he massages Garnett as the three other men recount their experiences for the camera.
Garnett's works have tended to experiment with documentary and fictional forms of filmmaking and storytelling.
Together the veterans' experiences form a varied landscape of physicality, an intimate look into the ways in which veterans connect to their bodies in the aftermath of war.
The film reveals a processing of trauma through the reenactment of danger. It proposes a confluence of the real with the fake—the reality of war as a real experience and the ways in which the individual veterans process the residual effects of war through the artificial techniques of Hollywood.