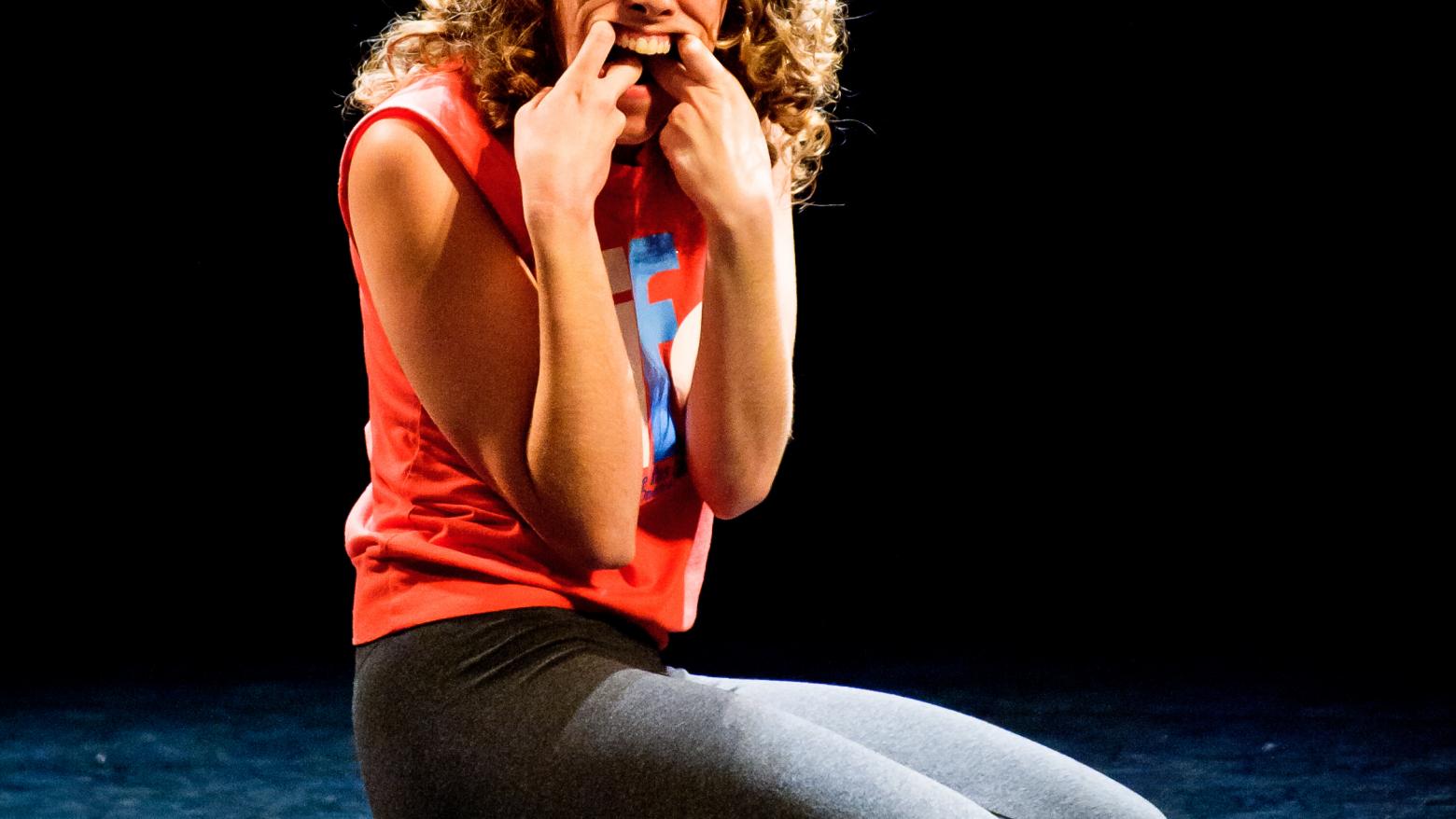 Lorene Bouboushian on the Gold Stage
For Made in L.A., James Kidd Studio makes Gold Stage, a satellite center based on her Lincoln Heights dance studio named Pieter. This gold-painted rounded stage in the Hammer Courtyard is an open platform for local, national and international artists of all disciplines to perform, rehearse, mediate, think, exchange, consider. This stage as studio space is an experimental practice in designing a truly functional space to work in, conscious that the courtyard is a public, yet protected.
Lorene Bouboushian will be performing an informal solo improvisation on Gold Stage entitled Oblivion, or an In-n-Out Burger, during Open Rehearsal on Friday, July 25 from 1-2pm.
I make performances that integrate/disintegrate voice and movement, mind and body, purity and absurdity. By improvising for an hour, I will use the Gold Stage to explore the mindbodyselfobjectsubject-thing I am, in a public place, which invites a sense of danger and confusion.
As an improvisational performer, I always notice that schismatic moment when I am about to perform, and suddenly everything I've ever learned about my body flies out the window and I'm laid bare, vulnerable, and my whole visceral, self-conscious self. I have to negotiate my presence with the audience through minding that schism between body and self, making it a new world to play in so I have more possibilities. This involves questioning my tendencies and motives, my sincerity, how I see and let myself be seen. This interests me because dancing does and doesn't and because I can't pull away from dancing.
If you run fast I guess you can make it to Nick Duran's Friday class after this. Or I hope you can. Is everything an hour away from each other in L.A. like it is in New York?