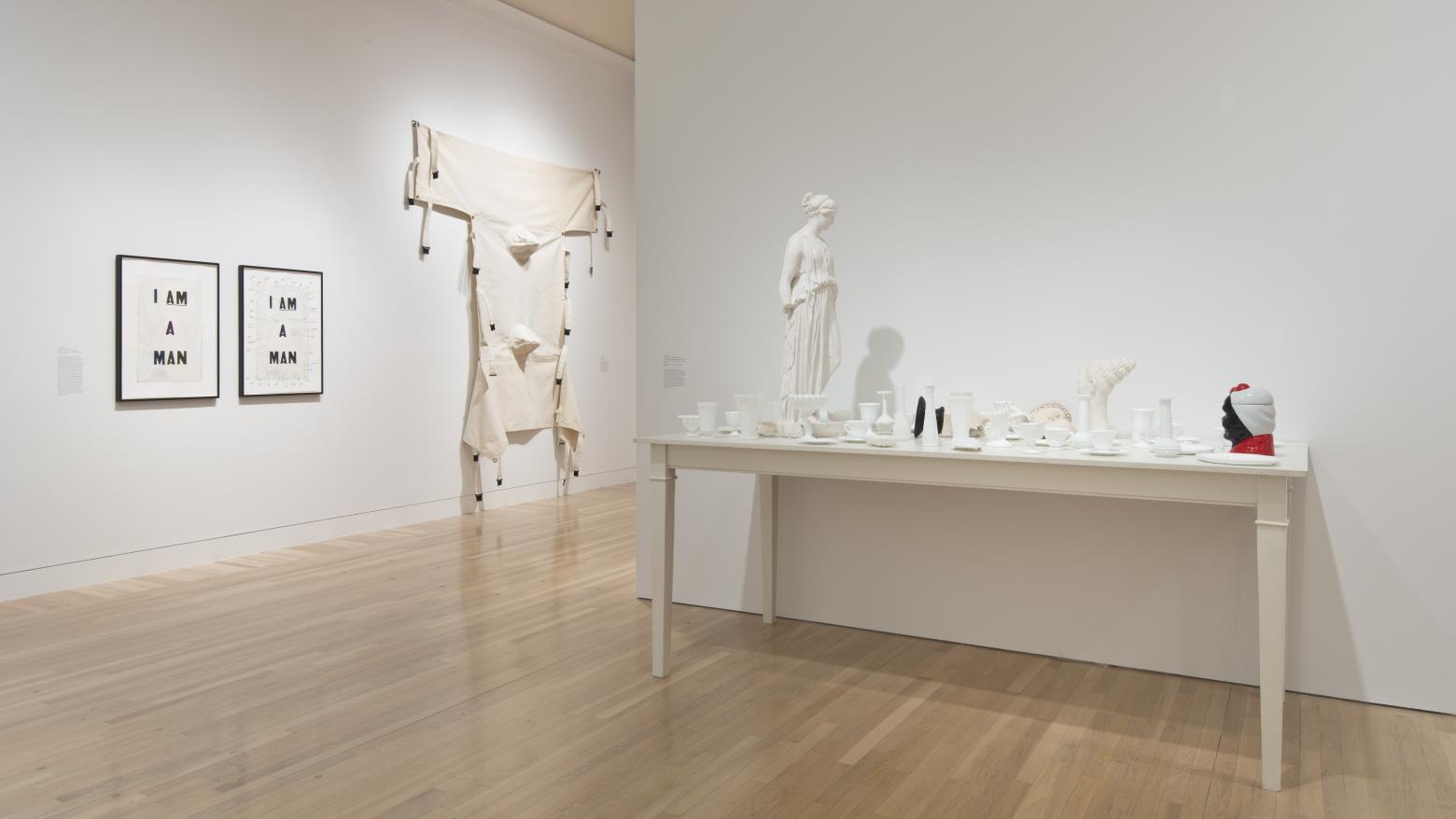 Take It or Leave It | Related Programming
Take It or Leave It: Institution, Image, Ideology
is the first large-scale exhibition to focus on the intersection of two vitally important genres of contemporary art: appropriation and institutional critique. The exhibition brings together works by thirty-six American artists who came to prominence between the late 1970s and the early 1990s.
See below for a list of all the Hammer's free public programs planned in conjunction with Take It or Leave It: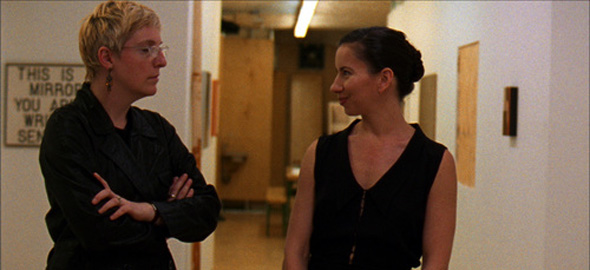 ANDREA FRASER: MAY I HELP YOU? | SAT MAR 8, 3:00PM
Andrea Fraser's 1991 performance May I Help You? explores the relationship between cultural consumption and social class. During a 15-minute monologue, the performer shifts through six voices representing different perspectives on art. May I Help You? was originally performed at American Fine Arts Co. in New York City by actors posing as gallery staff in an exhibition of Allan McCollum's Plaster Surrogates. Transposing the work to the galleries housing Take It or Leave It, in which works by both Fraser and McCollum are featured, Fraser performs continuously over the course of two hours.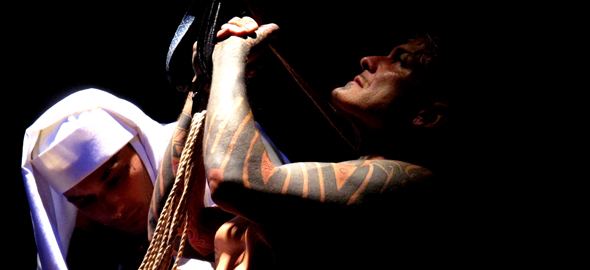 RON ATHEY: SEBASTIANE | THU MAR 13, 7:30PM
In his frequently bloody portrayals of life, death, crisis and fortitude in the time of AIDS, artist Ron Athey calls into question the limits of artistic practice. Originally performed in 1993 as part of Athey's 4 Scenes in a Harsh Life, Sebastiane explores issues of gender, sexuality, S&M, tattooing and body modification, ritual, and religion. Athey's performance is followed by a dialogue with John Killacky, director of the Flynn Center for the Performing Arts, who served as a curator of the Walker Art Center's performing arts department from 1988 to 1996. Killacky shares his recollections of performances and political moments marked by AIDS, funding battles, and the culture wars of the early 1990s.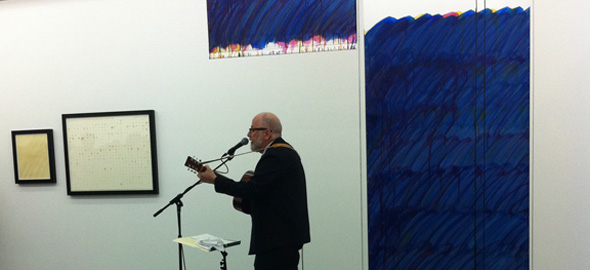 HAMMER PRESENTS: STEPHEN PRINA – TAKE IT OR LEAVE IT | THU MAR 20, 7:30PM
Stephen Prina is a multidisciplinary artist as well as a composer and musician who has interpreted works by Beethoven, Schoenberg, Sonic Youth, Steely Dan, and many others. A screening of Prina's Vinyl II (2000) is followed by a live solo concert by Prina. Vinyl II is a music film scored for string quartet, horn, and voice with interlaced visual arts references, from 17th-century devotional painting to Andy Warhol's 1965 film Vinyl.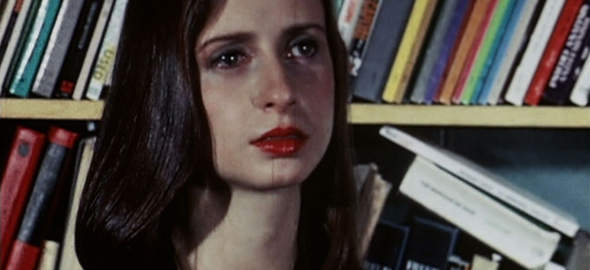 APPROPRIATION AND FILM: DECONSTRUCTING THE MASTERS | WED APR 9, 7:30PM
Organized by Jane Weinstock
Like the appropriation artists of the 1980s, many experimental filmmakers of this period were interested in using appropriation to deconstruct the conventions of film. In Thriller (1979), Sally Potter takes Puccini's La Bohème and Hitchcock's Psycho and uses them to posit a female spectator. In Cinderella (1986) Ericka Beckman twists the classic fairy tale to play games with the viewer. And in Sigmund Freud's Dora (1979), by Anthony McCall, Andrew Tyndall, Claire Pajaczkowska, Ivan Ward, and Jane Weinstock, the filmmakers employ Freud's text to explore film language.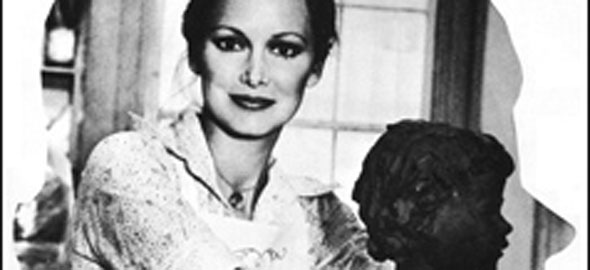 THOMAS LAWSON & SUSAN MORGAN IN CONVERSATION | TUE APR 22, 7:30PM
In 1979, artist Thomas Lawson and writer Susan Morgan cofounded REALLIFE Magazine. Written by and about young artists, REALLIFE charted the rise of postmodernism and postfeminism before moving into more political issues including institutional critique, hypertext, and AIDS. The final issue was published in 1994, and a book, REALLIFE Magazine: Selected Writings and Projects, 1979–1994, was published in 2007. The anthology features writings by and about Take It or Leave It artists Dara Birnbaum, Mark Dion, Felix Gonzalez-Torres, Louise Lawler, Sherrie Levine, Allan McCollum, John Miller,  Matt Mullican, and Adrian Piper, among others.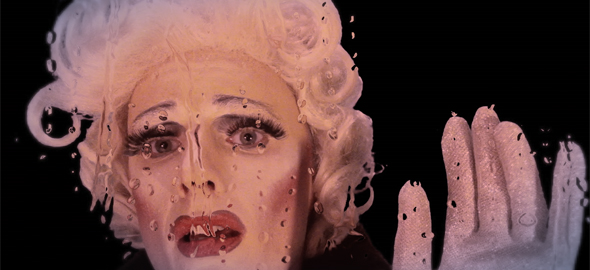 THIS IS NOT A DREAM (SCREENING) | WED APR 23, 7:30PM
Tracing the influences of Andy Warhol, John Waters, and Jack Smith to the perverted frontiers of YouTube and Chatroulette, This Is Not a Dream charts a path across four decades of avant-garde experimentation and radical escapism through the moving image. A Q&A with director Gavin Butt follows the screening. (2012, Dirs. G. Butt and B. Walters, 119 min.)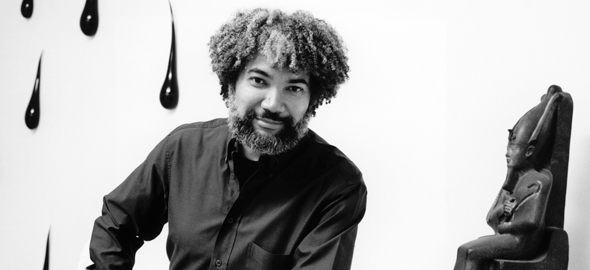 FRED WILSON LECTURE | TUE MAY 6, 7:30PM
Through the Glass Darkly: The Silent Message of the Museum In the 1990s Take It or Leave It artist Fred Wilson garnered international acclaim for his interventions into museum collections and modes of display. For the past 25 years, his work has critically examined questions of representation as it relates to the canon of art history and cultural institutions. Wilson discusses his recent work in bronze and glass, which investigates the symbolism and meaning of the color black. Inspired by historic design, art, and literature, these works are both baroque and minimal and speak to contemporary issues.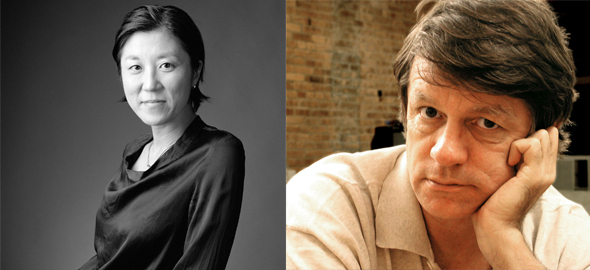 MIWON KWON & ALLAN MCCOLLUM IN CONVERSATION | WED MAY 7, 7:30PM
UCLA art history professor Miwon Kwon is trained in architecture, holds an MA in photography, and has extensive curatorial experience from her tenure at the Whitney Museum of American Art in the early 1990s. She is the author of One Place after Another: Site-Specific Art and Locational Identity, as well as essays on the work of many contemporary artists. Kwon recently co-organized the major historical exhibition Ends of the Earth: Land Art to 1974 with Philipp Kaiser at MOCA. Take It or Leave It artist Allan McCollum has spent more than 40 years exploring how objects achieve public and personal meaning in a world constituted by mass production. Solo retrospectives of his work have been mounted internationally, and his works are held in over 70 art museum collections around the world.

ACTS OF POLITICS AND BECOMING (PANEL) | TUE MAY 13, 7:30PM
Art historians Rhea Anastas and Huey Copeland, artist and writer Malik Gaines, and poet and critic Fred Motenpresent their ideas on individual works of art by artists featured in Take It or Leave It. A dialogue moderated by Anastas, director, MA Art and Curatorial Practices in the Public Sphere, Roski School of Art and Design, University of Southern California, will follow the presentations.