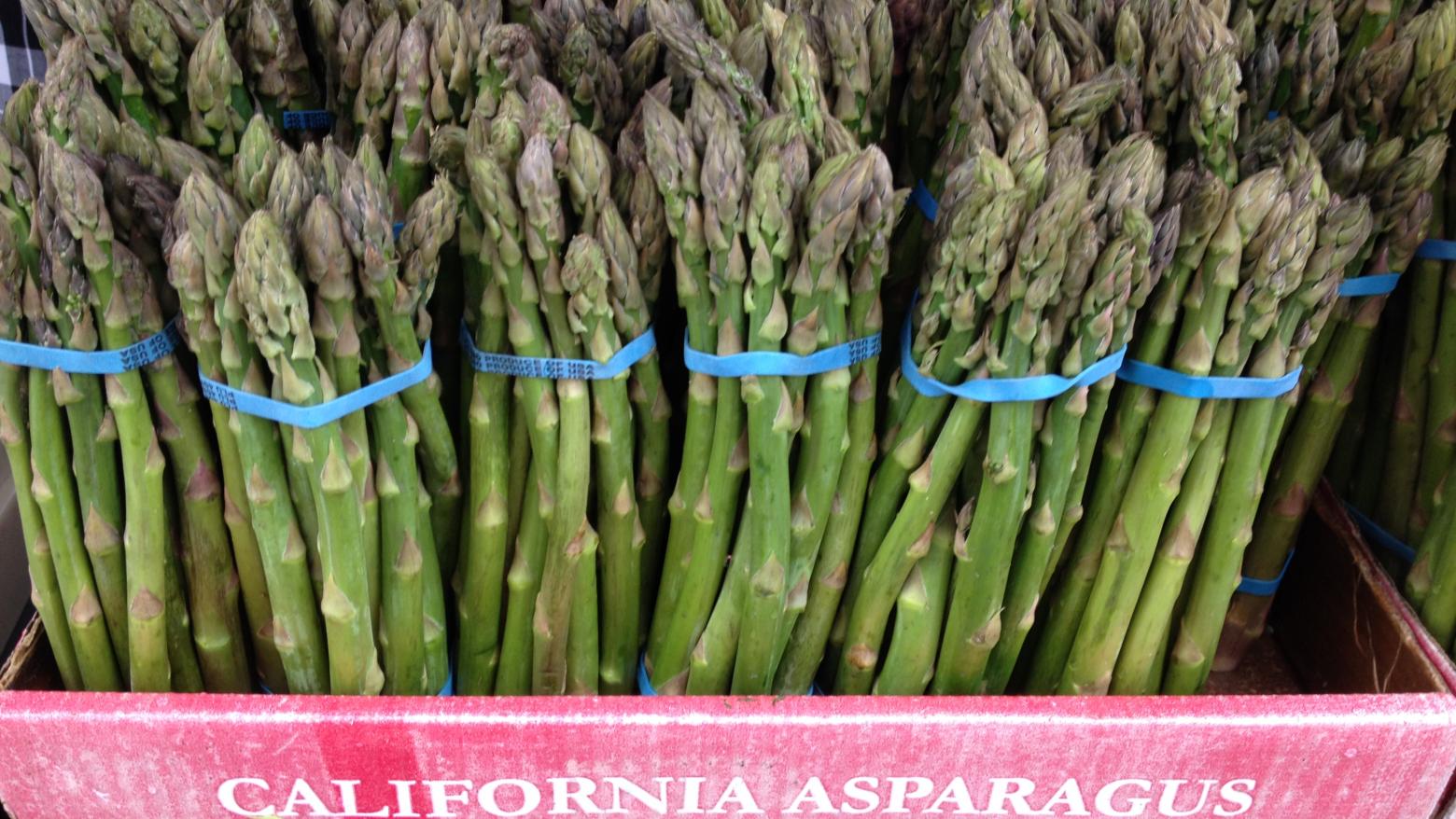 AMMO Recipes | Asparagus & Burrata
The chefs at
AMMO
are excited to share their favorite recipes with you so that you can make them at home (and of course still enjoy them when you visit the Hammer). This Asparagus & Burrata appetizer is a special at AMMO for the month of March. From our chefs:
This time of year, the asparagus from the central coast is starting to come in, and this is a very simple recipe that showcases this vegetable in all its deliciousness.
It's best to buy the asparagus from the farmers market for its freshness (usually harvested the day before) and superior quality.
The burrata we use is made by a local manufacturer (Caseficio Gioia) in the City of Industry and is available in most cheese stores. We suggest you use the best olive oil you can get your hands on, as well as Maldon sea salt.
THE RECIPE
(serves 4)
Ingredients:
1 lb burrata
16 stalks of asparagus
Tarragon
Basil
Parsley
Sea salt
Olive Oil
Instructions:
Wash and dry asparagus; cut off any tough parts at the bottom. In a medium bowl toss with 2 TBSP olive oil, salt, and pepper. Arrange on baking sheet and roast in the oven for 15-20 minutes at 375ºF. Remove from oven and let cool slightly.
Chop herbs into fine strips (chiffonade); set aside.
Divide burrata into 4 equal parts.
Arrange 4 stalks of asparagus on each plate; set burrata piece on top and sprinkle herbs over it. Add sea salt and a generous helping of olive oil, as well as cracked pepper to taste.
Bon Appétit!