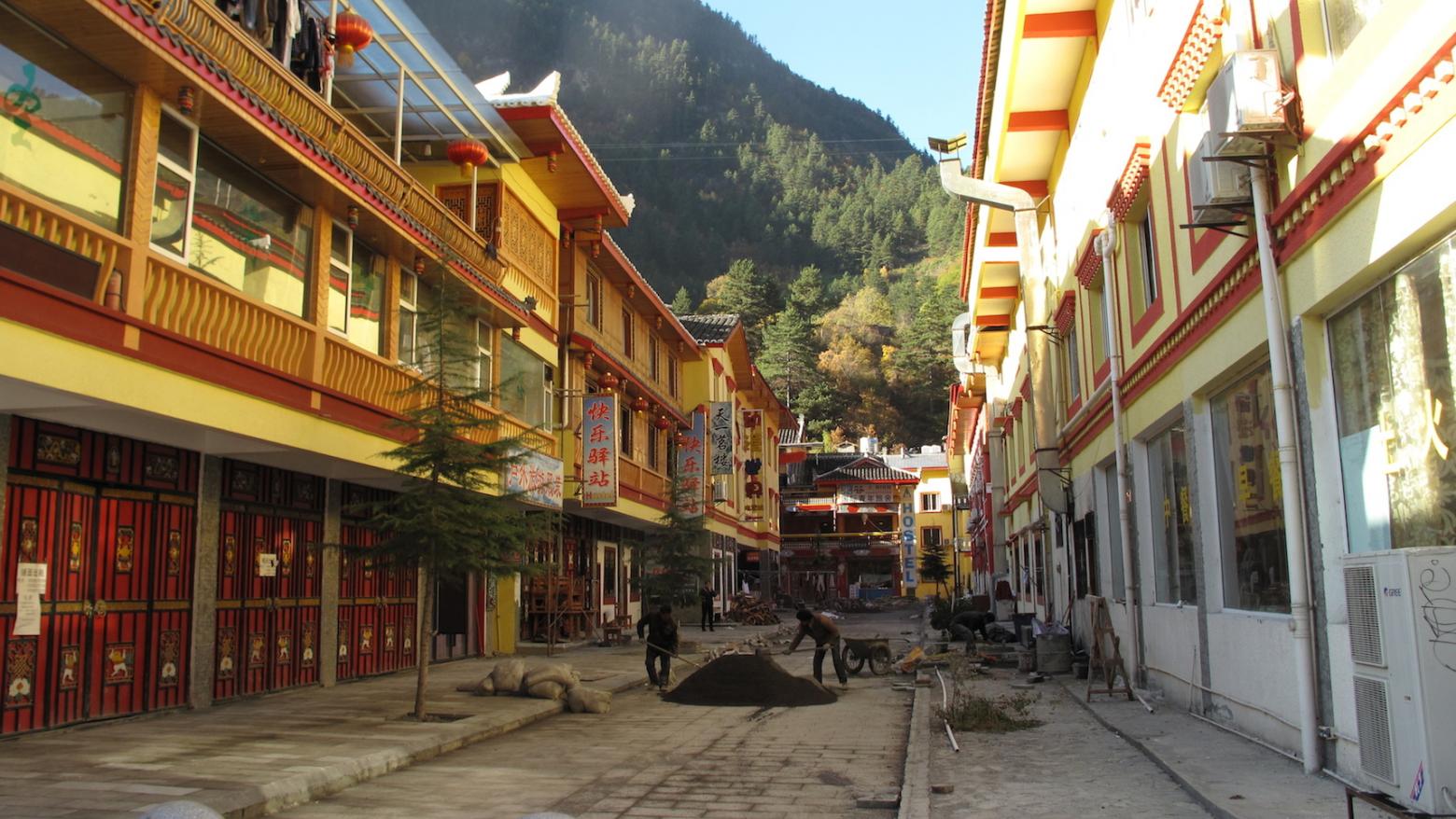 SICHUAN Part 2: Jiu Zhaigou
I had heard about this place in Sichuan many times, Jiu Zhaigou (pronounced: Geo Jai-Go), that it was one of the most beautiful places in China. But I had also heard that some people, foreigners I think, thought that it was just too beautiful to be real, that the Chinese somehow had manipulated nature to create unbelievable colors and formations in the waters and land. Well, all these stories just seemed to make the place more mysterious and compelling. Zhang Yimou, the famous Chinese director filmed his movie Hero there. I tried to go there in 2009 but could not because I was a foreigner and there had been unrest in the western provinces and the government, wanting to protect us, did not allow foreigners to go at that time. But this time I made it.
From Chengdu to Jiu Zhaigou is about a 9-hour bus ride through the Wenchuan earthquake area. There are no trains that go there. The roads are pretty good but narrow at times and go through many tunnels as they wind their way up into the mountains. Drivers drive anywhere they want, in any lane they want, and just honk their horns madly when they can't see what is around a bend. Needless to say there are a lot of accidents, every day. So you have to figure in waiting time for the authorities to figure out how to separate tractor-trailers (hauling oil) with mangled cabs out from under smashed buses, cars, or other trucks. It's all very exciting.
I went with a friend, Xiao Dong, who organized the trip. We arrived late one night in the rain. The next morning it was bright and clear. A light snow covered the upper mountains. It was all so beautiful. After breakfast we made our way into the park by bus higher and higher into the mountains passing breathtaking vistas. At the last bus stop we got out, before us was a silver lake surrounded by snowy mountains. From that point downward by foot and by bus it was one jaw dropping sight after another. All I could think about was Heaven and how what I was seeing was somehow a glimpse of a new and unspoiled world of the future: mammoth waterfalls, whole sides of mountains and valleys covered in rushing waters with Hobbit trees, bushes of varied colors, and mosses all incredibly existing together; crystal clear lakes of turquoise, jade, azure blue, emerald greens stood against the autumn leaves turning bright hues of yellow, gold, orange, and red… --James Elaine