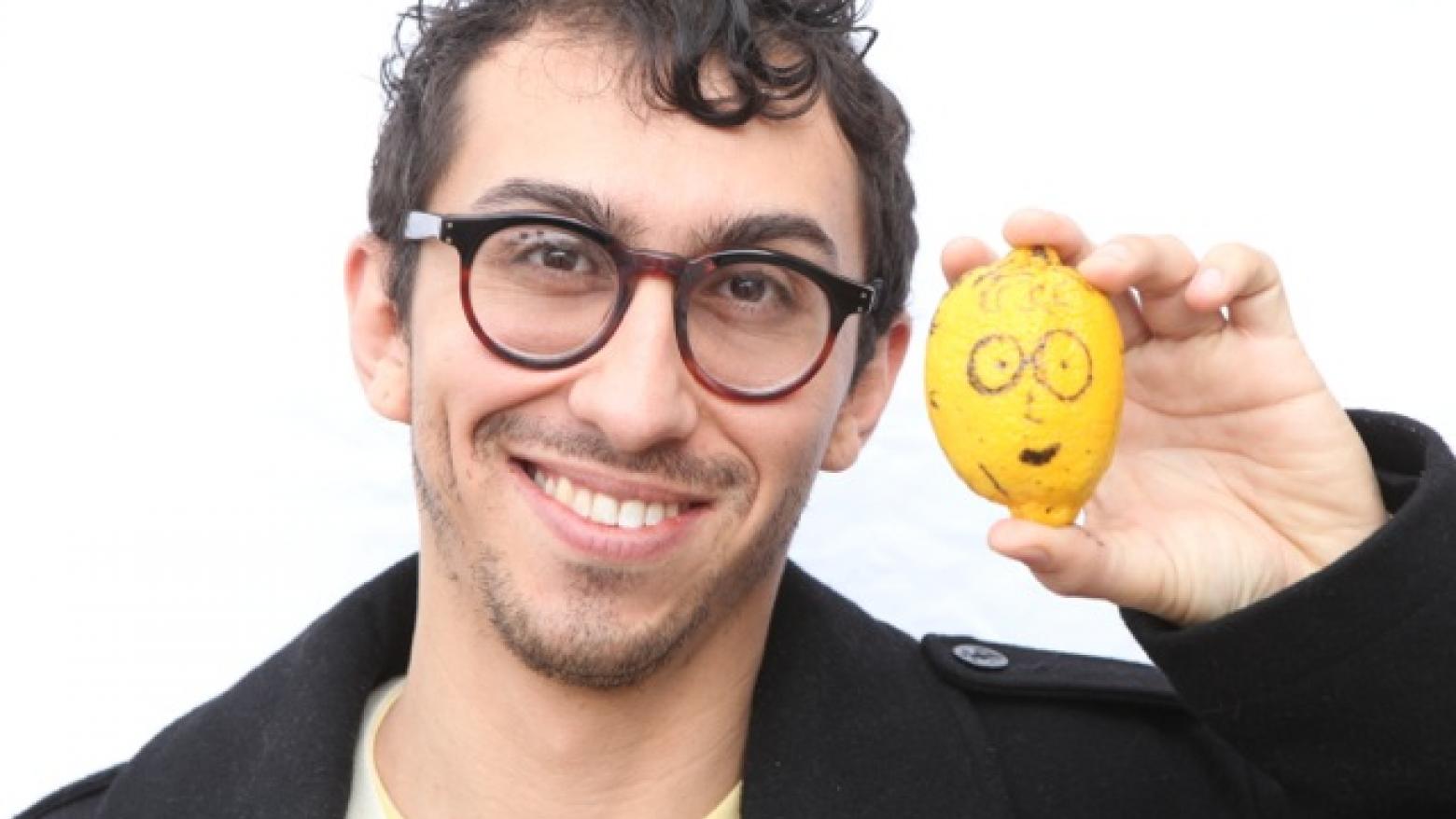 A public participatory project by Fallen Fruit (David Burns and Austin Young)
The Lemonade Stand is a public participatory art installation about generosity and reaping a harvest that shares within a community.  The Lemonade Stand has another function where the public shares in another way. In exchange for a glass of delicious lemonade, the public is invited to draw their self-portrait using lemons and black ink markers. Photographic portraits of the public with their lemons are taken.  The collection of community portraits that are drawn onto lemons create a new image of public assembly.  There is no right way to draw a portrait and lemons come in different shapes and sizes.  Some are bumpy and others have scars.  Some lemons are pristine and evenly shaped, but all are unique in their own ways just like people.
In addition, the public is asked to record the memory of the best day or the worst day of you life.  An anonymous confessional story telling about how everyone's life turns around again. The impulse for the Lemonade Stand recontextualizes the magical phrase… "when life gives you lemons…" --David Burns and Austin Young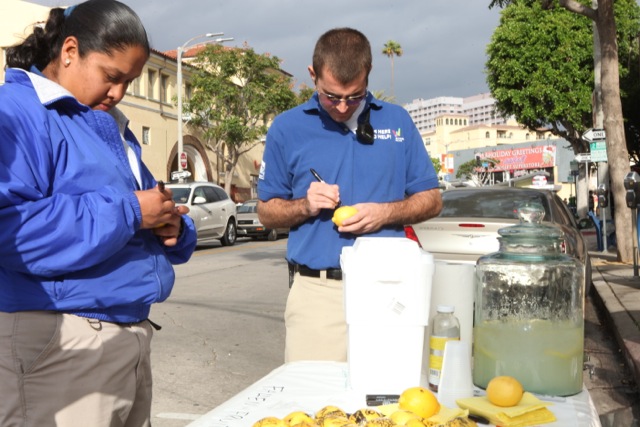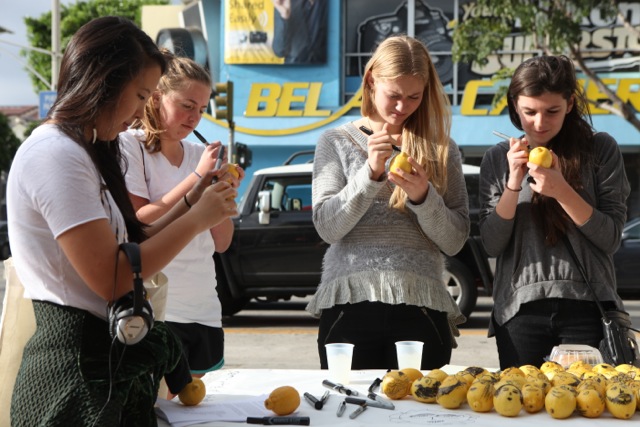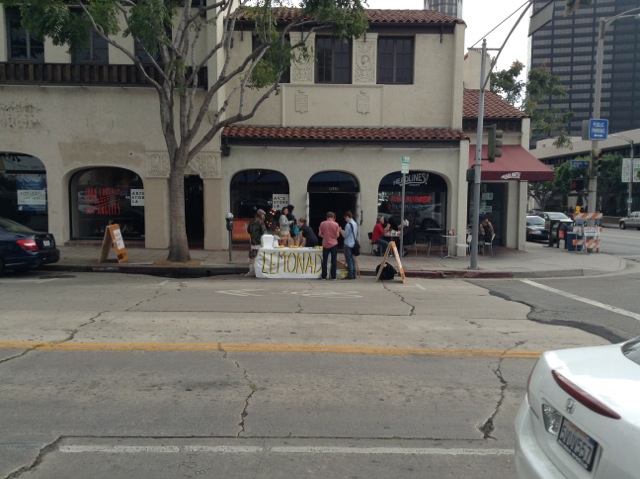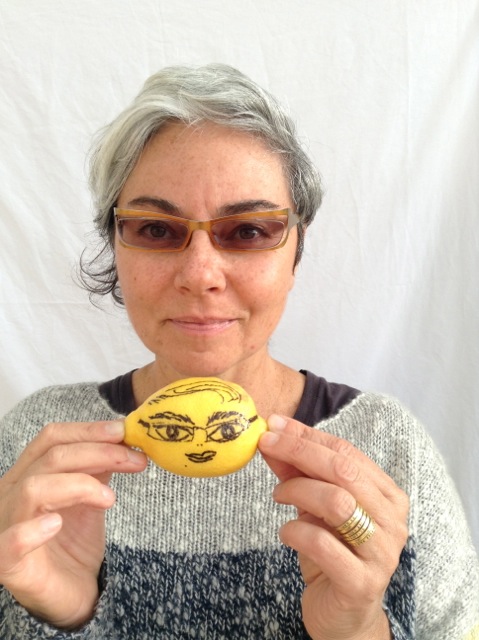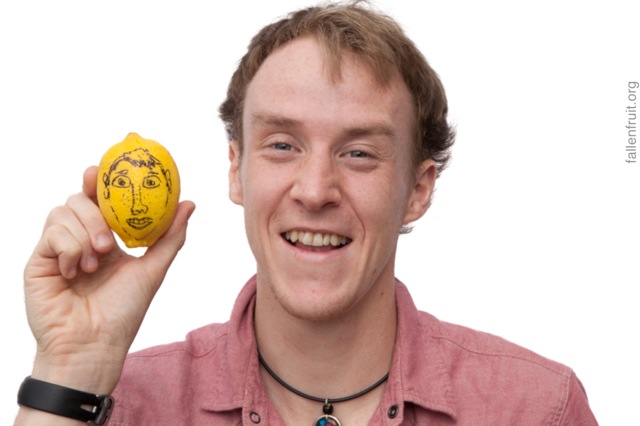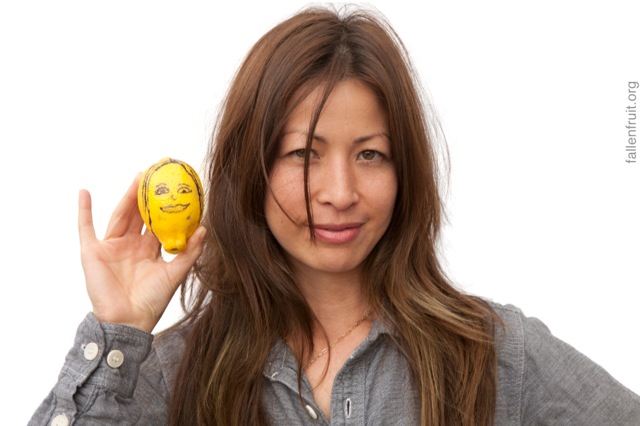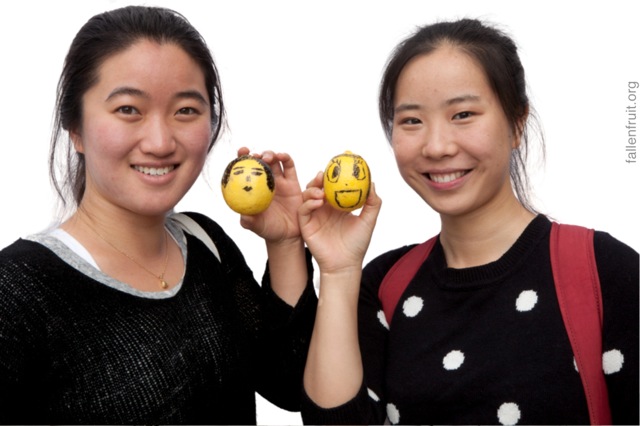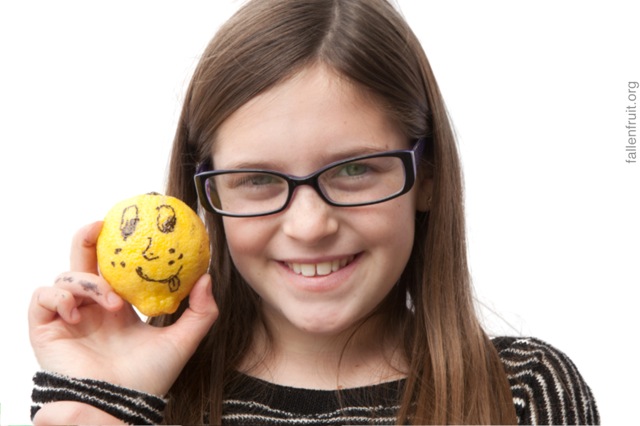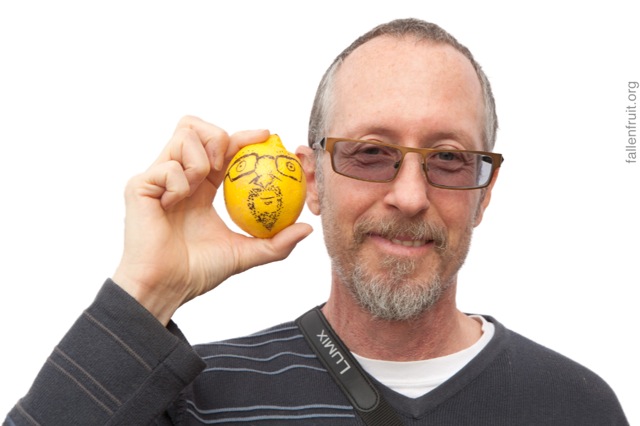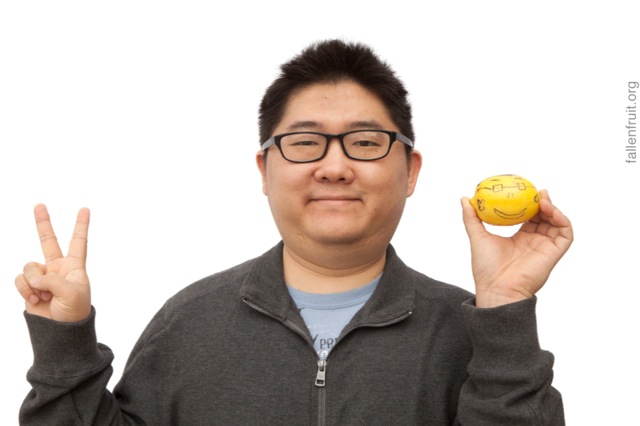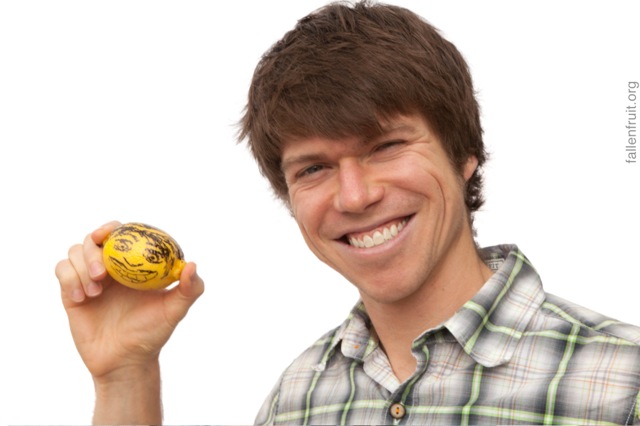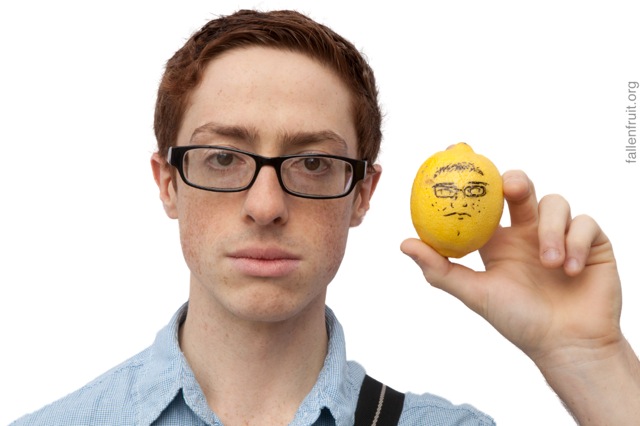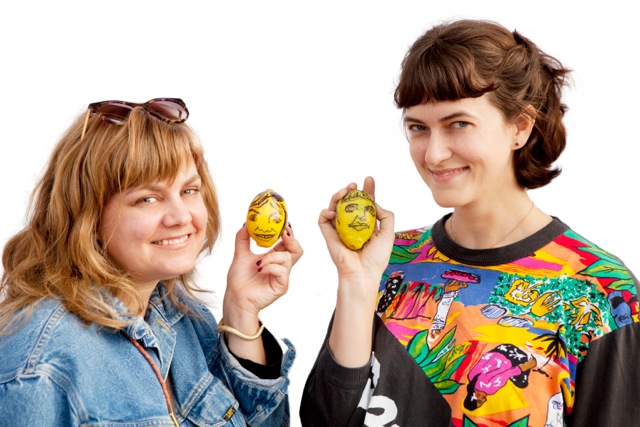 —-
Arts ReSTORE LA: Westwood was a Hammer curated retail pop-up in Westwood Village running from November 1-24. Local artisans and designers activated empty storefronts and offer handcrafted, one-of-a-kind items for purchase. As an extension of Arts ReSTORE LA, Fallen Fruit will remain open through December.
Fallen Fruit (David Burns and Austin Young) collaborate with artists to create an exhibition of handmade, curated and consigned works of art. The Fruitique, an art installation that uses hand-picked items from thrift stores and fruit as a theme, transforms the margins of contemporary art and the every day.
10920 Kinross Avenue | Los Angeles CA, 90024
Hours: Thursday–Saturday 11AM-8PM | Sundays 11AM–5PM