Holiday Gift Guide 2013 | Hammer Staff Picks
In case you're still searching for a gift for that special someone, we asked some of our most enthusiastic Hammer staff shoppers to tell us about their favorite items in the store.
Kiosk Glockenspiel | $110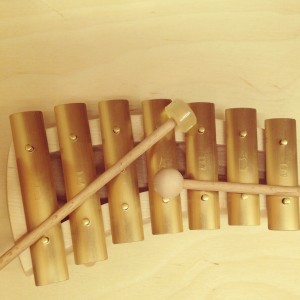 "I always love the dosa items we carry in our store and just bought an amazing scarf. Right now I'm really excited that we are featuring a curated selection of products from Kiosk. Some of them are simple and utilitarian, others are quirky. I especially love the glockenspiel. It has such a sweet clear sound." -Ann Philbin, director
Takara Hoops Earrings | $44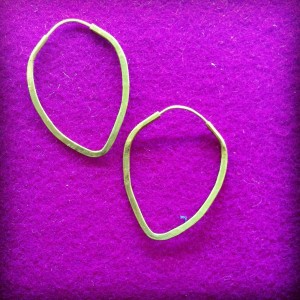 "I recently purchased a pair of medium-sized bronze hoop earrings for myself.  They are so light and chic and look great with any outfit." -Charlotte King, exhibitions and publications coordinator
Marfa Brand Soap | $9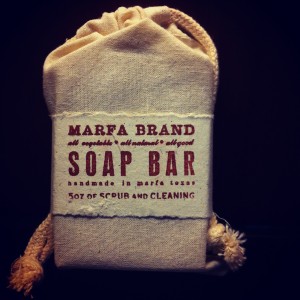 "Marfa Brand Soap is a great host/hostess gift. I visited the founder, Ginger Griffice, at her workshop in Marfa, Texas. Using local ingredients like cedar wood, sage, and goat milk, Ginger creates phenomenal scent profiles that are sure to please anyone. And at $9 per bar, the price cannot be beat for the quality of this handmade product." -Christopher Mangum-James, assistant manager, visitor services
Kiosk Japanese Cat Toy | $21
"I purchased the matatabi cat toy. The item's description was a very persuasive factor for me. I could just see my cat Roxy enjoying it, "getting her nails caught in the basket net," and also the item's source, from a tree in north western Japan, was a unique and appealing attribute. I'm not sure I would have bought it if it had just read, 'Cat Toy.'" -Ryan Lenhardt, facilities manager
Hedley and Bennett Apron | Adult size $95, Kid size $60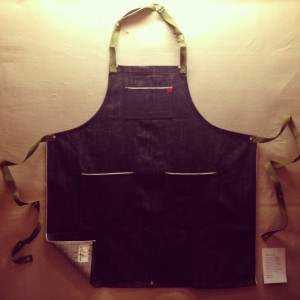 "The adult size is the perfect apron for any cook—I'm giving one to my husband (shh) who is always cooking or BBQing and ends up wearing the meal on his shirt. It's denim, fashionable and super chic. The kids' size is also adorable and would likely encourage any junior chef to help out in the kitchen." –Jennifer Wells Green, deputy director, advancement
Rachet Kit | $32; Small Japanese Tool Box | $26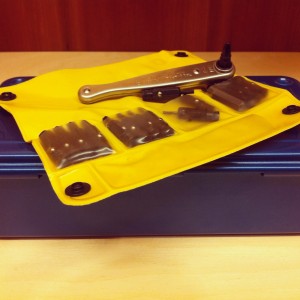 "The rachet is definitely IT handy. The small size means it not only fits in your pocket, but you can also use it for projects where other tools might not fit." -Alex Rosales, information technology coordinator
Dosa Bracelet | $28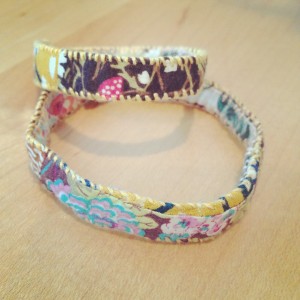 "I am a big fan of dosa's fabric bracelets. They're part of dosa's recycling project—each bracelet is made from fabric scraps leftover from the production of dosa's fashion line and they're hand sewn by the craftswomen of S.E.W.A. (the Self-Employed Women's Association) in Gujarat, India. The bracelets look fantastic when you wear several of them at once, like bangles." -Brooke Hodge, director, exhibitions and publications
Austrian Hat Pin | $35-$60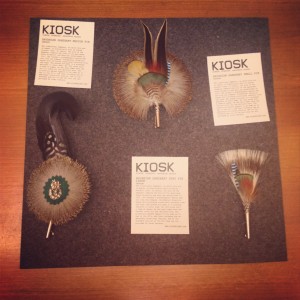 "I was so excited to buy the large Austrian hat pin from Kiosk for my sister. She can wear it as a brooch or attach it to a barrette and wear it in her hair." -Emily Gonzalez, curatorial assistant
Cats Let Nothing Darken Their Roar Calendar 2014 | $40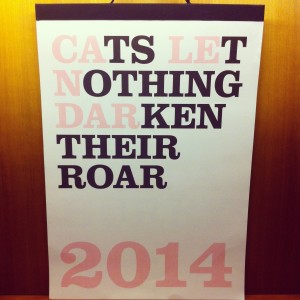 "This sleek  e. e. cummings inspired calendar reveals the coming year as a mystery to solve." -Matthew Hutchinson, security officer
Marmol Radziner Ring | $320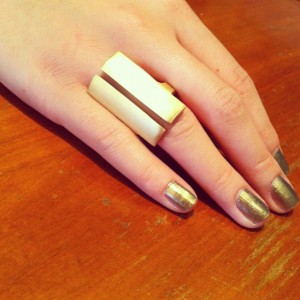 -Nancy Gamboa, sales associate, museum store
Hammer Museum Membership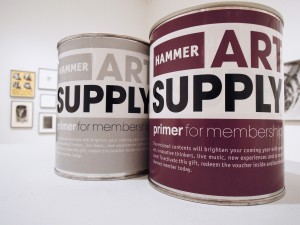 "I think Hammer membership makes a wonderful gift! It's perfect for any age, couples and single people, male and female. It's also the only gift I can think of that doubles its impact, your friends and loved ones receive an entire year of new experiences—concerts, opening parties, lectures, conversations, movie screenings, and more—and the contribution goes a long way in supporting all the important programs here at the Museum." -Laura Sils, membership manager
BOOK PICKS BY LAUREN MOLINA, STORE ASSOCIATE
Pirates and Farmers: Essays on Taste, Dave Hickey, | $25
"Dave Hickey's retirement from criticism is a real bummer but it admits him into the 'living legend' category. Pirates and Farmers is Hickey's most recently published collection of essays. This book includes nearly two dozen essays and a few full color plates, supplemental to the text. The title track, if you will, is a briefing on Hickey's view of the art world. If these 5 pages don't sound like a call to arms, then you might be a farmer. But, as Hickey assures the reader, in this world there are only pirates and farmers. Aren't you curious to find out which is you?"
Moomin: The Complete Tove Jansson Comic Strip, Vol. 1 | $19.95
"In yet another beautiful compilation of vintage comics published by Drawn & Quarterly, Tove Jansson's Moomin, a lumpy hippo-like character lives peacefully with his family and friends in a Finnish inspired environment much like Jansson's own. The book is both easy to read for the newly literate and provides illustrations that interact with the speech bubbles and characters for to those still learning. Bound with red book linen and printed on heavy weight paper, this volume is truly built for bibliophiles young and old."
Building Stories, Chris Ware | $50
"Chris Ware is not only a noteworthy comic artist and writer but also a packaging design fanatic. In this boxed set, Ware has created 14 pieces of non-linear narrative including a book that mimics the classic children's "golden books" with board covers and guilt spine, and another that imitates a newspaper broadside. They can be read in any order and left anywhere, as suggested by Ware. All 14 pieces are masterfully printed by Pantheon and designed by Ware in this affordable instant collection."