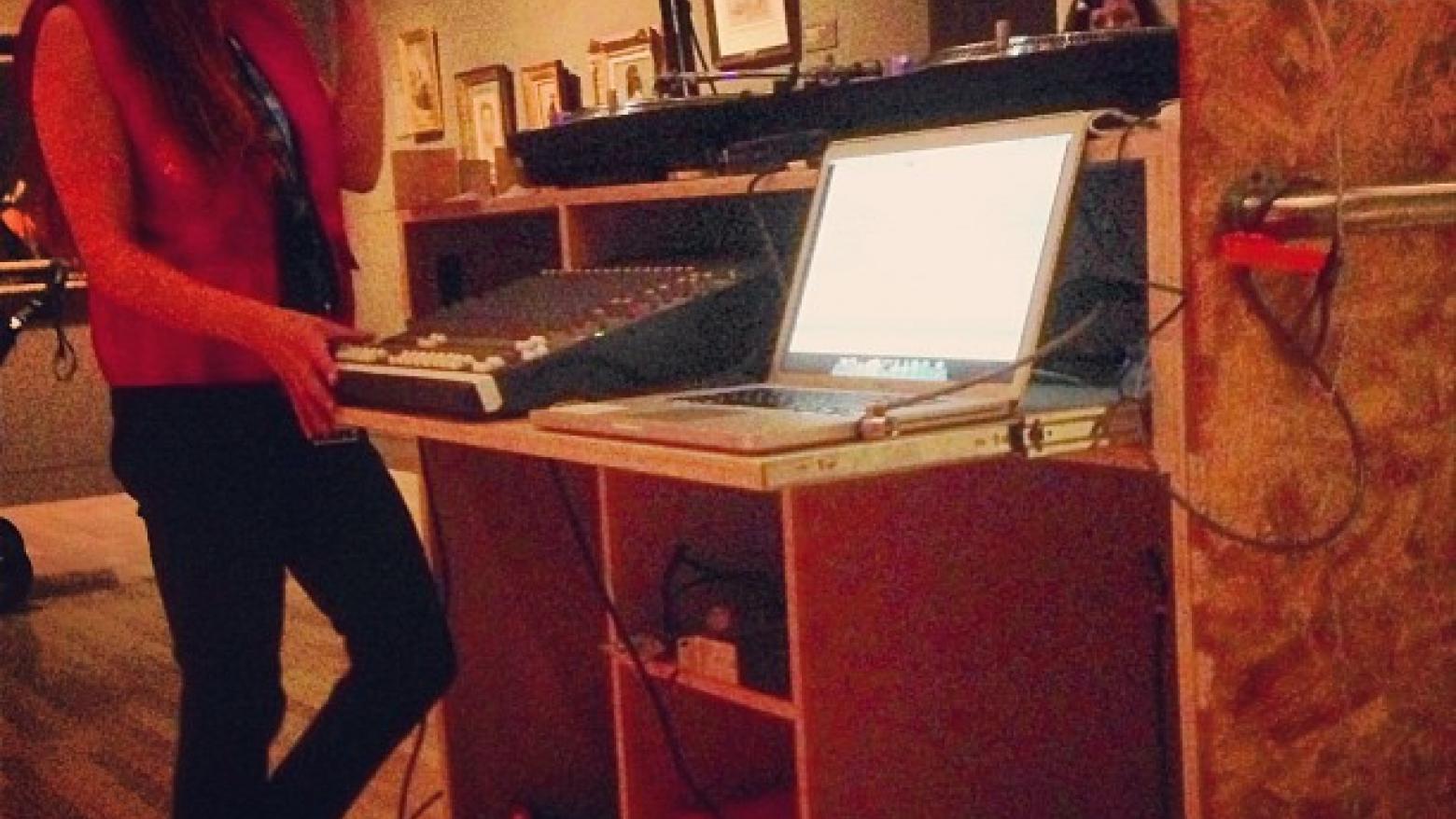 ASMR at the Hammer Museum: Epilogue
"I am sorry that I missed your Hammer performance, but to be real honest, ASMR makes me so nervous I wanna run screaming into a river."
This was a text I received from a dear friend named Erica in the immediate wake of my ASMR-focused Whisper Report in the Hammer's main gallery last month. I laughed appreciatively, as I had been anticipating a lot of negative feedback. The phenomenon of ASMR is often difficult to explain to those who don't feel it; the tingles are understood easily enough, but the meditative relaxation of it is something that I feel unnerves those who aren't blessed with the 'condition'. Heading into the project, I had braced for the absolute worst, as many people close to me have expressed the same discomfort with ASMR as Erica. What caught me by surprise, however, was the overwhelmingly positive response I received from those present in the gallery during the performance.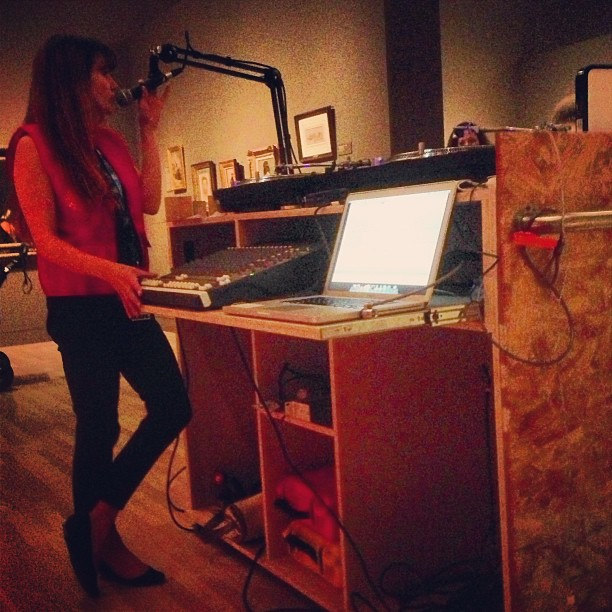 To recap: the project consisted of a few layers of amplified sound. I spent 20 minutes wandering the museum, recording my own footsteps, whispers and found ASMR sounds like a ping-pong ball bouncing and some flipped pages in the book store. I broadcasted the recording through the KCHUNG cart, manipulating the volume and looping it to extend its duration. While the field recording played, I whispered deliberately into the microphone, hyper-conscious of my mouth sounds, and proceeded to rip paper and shuffle it about. The result was a thick sound collage of quiet sounds, amplified and projected through the gallery while the curious looked on. I encouraged people to come take a single-question survey after witnessing the performance, and received 5 responses from the crowd of approximately 15 people. The question on the survey was "What, if any effect do these noises have on you?", and I received the following responses (transcribed as written):
"These sounds, amplified + featured, awaken my auditory sense + quiet me, perhaps because it is often a sense subdued, and now it takes over my conscience, takes space + overwhelms my awareness."
"They're very soothing and makes the back of my neck tingle."
"People, sound, walking. I'm a New Yorker. Remind me of home."
"I ZONE OUT! THE FIRST RIP WAS DELICIOUS!"
I reviewed the responses after leaving the museum for the day, and was warmed by the positive feedback, grateful to my friends whom I'd figured had written nice things to be supportive. It wasn't until about a week later, however, that I realized what kind of stone had been upended.
People began to approach me in social settings, admitting to me that they'd felt ASMR sensations since childhood and thought it was something unique to their body. One of my friends who had been present for the performance created her own sound collage and sent it to me with notes on what she'd observed during the recording process and what effect it had on her as a non-ASMR member of society. Perhaps most encouragingly, I was invited by artist Elizabeth Sonenberg to broadcast a live ASMR sound collage via the KCHUNG airwaves into her BASE Sessions project at Human Resources Gallery. The BASE Sessions project, curated by Elizabeth with Emmy Levitas and Madeline Hollander, was an exploration of choreography that focused on "situating the viewer as a sensing body, rather than a pair of eyes, and the act of perception as a form of engaged participation", a natural fit for the autonomous sensory meridian response. The single drop of curiosity that prompted my Whisper Report has begun a ripple effect that has placed me firmly within the world of ASMR exploration. And while I am conflicted about this adventure, fearing a loss of privacy for the community will in some way spoil its necessary intimacy, I'm excited to know the truth about what lies behind one of the most poignant sensations the body can create. While whispering away in the main gallery of the Hammer Museum in broad daylight, I realized I'd taken the first step. --Christina Gubala, KCHUNG DJ
—
Established in 2011, KCHUNG is a creative hub of artists, musicians, philosophers, and tinkerers broadcasting live on 1630AM from a studio above a pho restaurant in Los Angeles's Chinatown. The radio station currently airs 74 live, original shows each month, including reports on wildlife conservation, on-air meditation, gestures of an economic and performative nature, as well as music. While in residence at the Hammer through the end of the year, KCHUNG presents the station's regular programing on-site as well as new programs developed for the museum. Visitors can look forward to projects such as audio tours composed by KCHUNG and remixes of past Hammer programs.