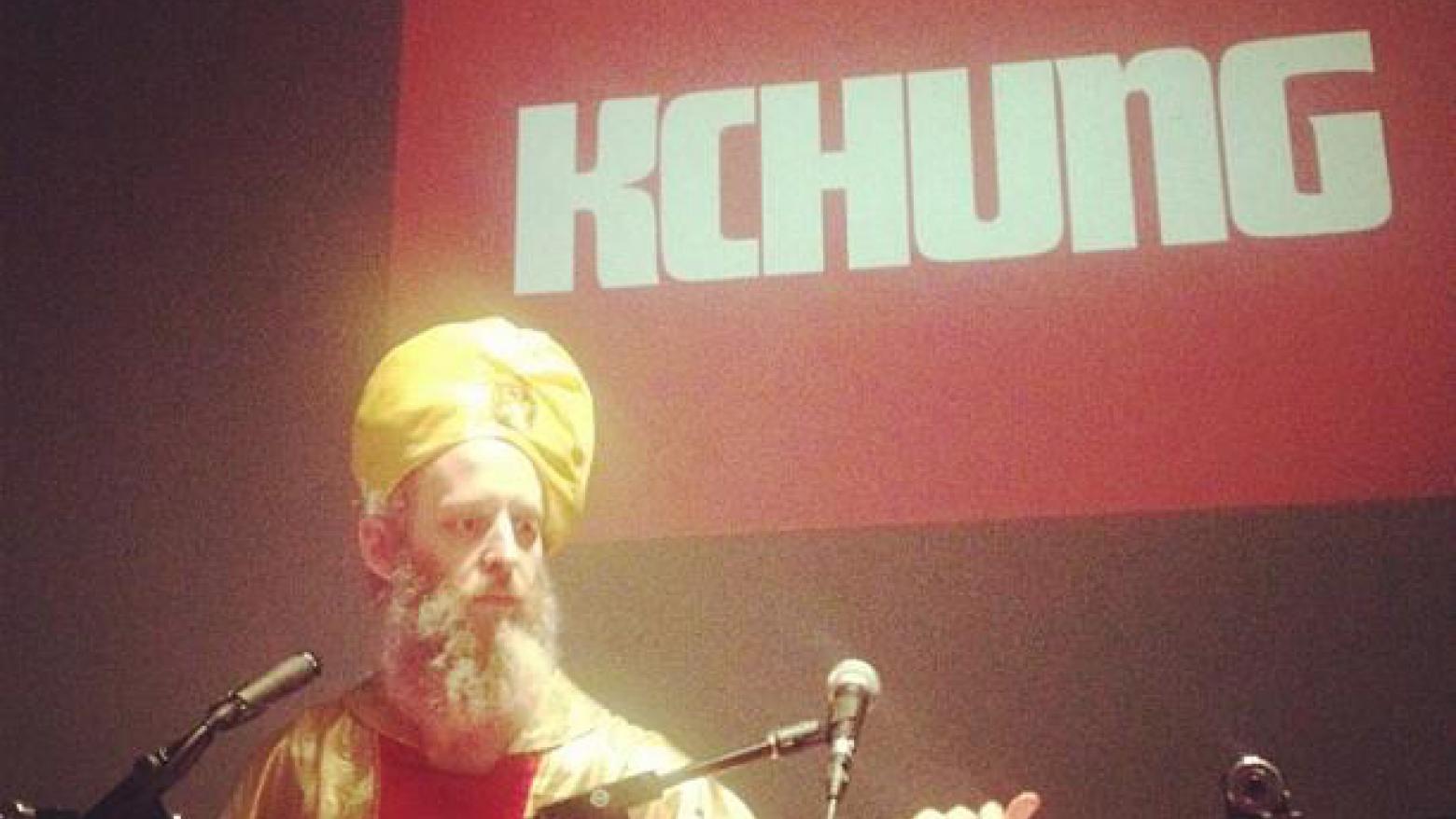 Guru Rugu on Reading Radio
As part of the KCHUNG Residency at the Hammer Museum, several DJs are crafting alternative audio guides for current exhibitions and spaces within the Museum. One such audio guide is a Reading Radio interpretation by Jack Heard of the Hammer Projects exhibition, Cabaret Crusades. Enjoy the following blog post from KCHUNG DJ Guru Rugu about DJ Jack Heard's radio show, Reading Radio.
Listen to last 10/16/2013 edition of Reading Radio, featuring Guru Rugu reading Raven Moot!
While many listeners tend to believe that KCHUNG Radio is primarily a public service—a form of sacrifice on the part of the DJs that primarily serves the needy ears and minds of non-KCHUNG-DJ Los Angeles—it may come as a surprise that many of us DJs are also equally moved by and find solace in the shows of our on-air colleagues. One of my favorite shows is Jack Heard's Reading Radio, which broadcasts every Wednesday from 8-8:30pm, and usually features the slow, sensual tenor of Jack Heard's voice as he reads from books, magazines, diaries, websites, and emails.
The same majorly major undiagnosed form of A.D.D. that has prevented me from enjoying a lifetime's worth of efforts to experience the blissful effects of traditional meditation (and hence pushed me in the direction of experimental meditation), also provokes in me a similar cognitive malfunction whenever someone reads from the page—it turns the reading voice into sound, mushy mushy sound devoid of meaning, like a record of sexy slo-mo squirrel-chatter, spinning at 15 rpm. HOT!! and mostly incomprehensible. I therefore find it über-relaxing listening to Jack's show because I can usually grasp very little about what he's reading, and, assuming that his intention is pure, I'm left to bask in the juicy rhythm of his deliciously lispy parole.
Oh, so like I was saying, his show is a resource for many reasons, including that this week he so graciously accepted a proposal from me to do some therapeutic reading for you. Thank you, Reading Radio!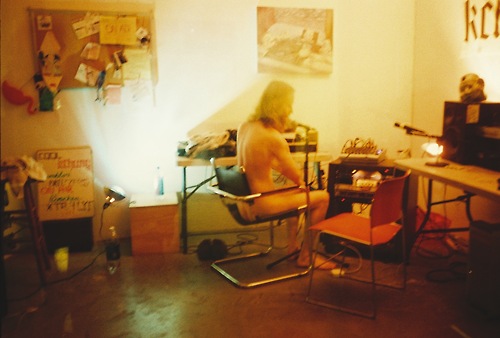 Over the summer, while sipping mint juleps with my old friend and occasional collaborator, Veranda Moot, she handed me a final draft of a term paper that her son, Raven, had just completed in order to finish up his 11th grade year in high school, titled: Christian Symbolism in Ken Kesey's One Flew Over the Cuckoo's Nest by Raven D.A. Moot. What a gift! I had forgotten that I had actually helped little Raven with some copyediting and feedback on his paper way back in February when he was just getting his notecards and outline in order! I think he may have even borrowed some books from my library. In any case his final draft was absolutely fantastic, and I'm so blissfully proud of how far he's come, and I was so equally thrilled that Jack has given me, and Raven, a chance to share this wonderful disquisition on Reading Radio with all his listeners.
If you'd like to read Raven Moot's fantastic term paper without my garbled voice narrating it, he has very graciously permitted me to distribute the text of it on my website.
Plus, you can hear my reading of Raven's paper during my guest broadcast on Jack Heard's Reading Radio by visiting the KCHUNG archive. -- Guru Rugu, KCHUNG DJ
---
Guru Rugu is a celebrated best-selling self-published self-helper from Los Angeles who has changed the lives of millions with his simple but effective experimental meditations. He has been helping "turn your desperation into inspiration" since 1955 when he helped co-found the Los Angeles Meditation Ghostwriters Guild Local #012, where he still serves as Chief Meditating Officer (CMO) and Intern Coordinator. In 1971, Guru Rugu helped co-found the experimental meditation center of los angeles—which has no center—with artist Adam Overton. Since 2010, Guru Rugu has worked intimately with Signify, Sanctify, Believe, a cute crew of religious technologists and publishing anarchivists hearkening from Los Angeles. He has worked with many other illustrious experimental healers, artists, and writers, including Veranda Moot and Matador Oven. Guru Rugu currently hosts Guru Rugu's Experimental Meditation Hour on KCHUNG Radio AM1630 every 1st Sunday from 10-11pm and archived at http://gururugu.kchungradio.org. He also provides inspirational tweets daily at http://twitter.com/GuruHRugu. Though not formally acknowledged, it is well-known that Guru Rugu was the inspiration behind Matador Oven's provocative and influential tract, A Dabblerist Manifesto.
Established in 2011, KCHUNG is a creative hub of artists, musicians, philosophers, and tinkerers broadcasting live on 1630AM from a studio above a pho restaurant in Los Angeles's Chinatown. The radio station currently airs 74 live, original shows each month, including reports on wildlife conservation, on-air meditation, gestures of an economic and performative nature, as well as music. While in residence at the Hammer through the end of the year, KCHUNG presents the station's regular programing on-site as well as new programs developed for the museum. Visitors can look forward to projects such as audio tours composed by KCHUNG and remixes of past Hammer programs.