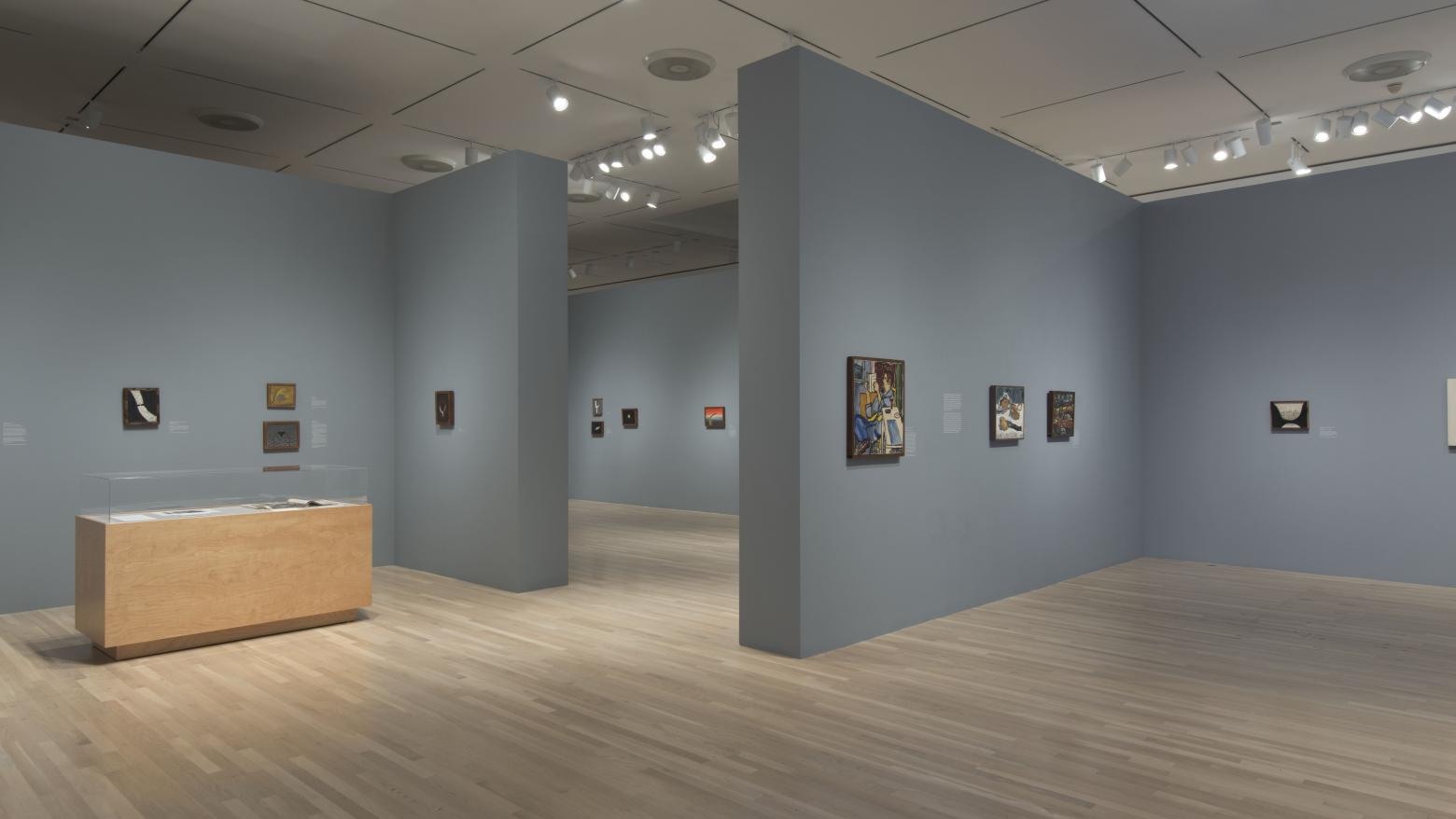 Forrest Bess' work to me has always been about the shaping of color. For my DJ set, I have chosen songs whose titles specifically reference certain colors, and I will layer and juxtapose those songs in ways that evoke specific Bess paintings like The Hermaphrodite, View of Maya, and an Untitled, 1949 greenish piece with a patch of grey and red (1949) that was in the Gober-curated section of the 2012 Whitney Biennial.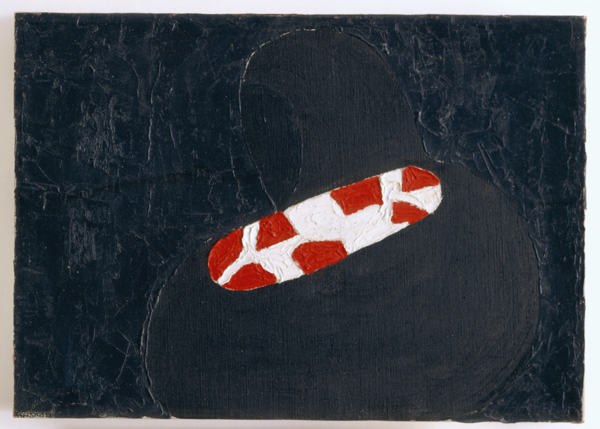 Forrest Bess. The Hermaphrodite, 1957. Oil on canvas. 8 x 11-1/4 inches. The Menil Collection, Houston. Gift of John Wilcox in memory of Frank Owen Wilson. Photo: Hickey-Robertson, Houston.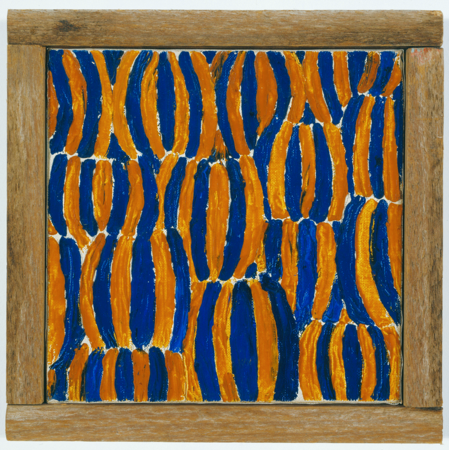 Forrest Bess. View of Maya, 1951. Oil on canvas. 8 x 8 inches. The Menil Collection, Houston. Bequest of Jermayne MacAgy. Photo: Paul Hester.
The music itself will range from classics like Brian Eno's "Another Green World," the Kinks' "Rosy Won't You Please Come Home," and Charles Mingus' "Orange Was The Color Of Her Dress Then Silk Blue," to lesser-known pieces like "l'arbre blanc" by Jacques Demierre and Isabelle Duthoit, "Seeing Red" by Poing + Maja S. K. Ratkje, and Ross Bolleter's "The Red Way." --Andrew Choate, KCHUNG DJ
------
KCHUNG DJ Andrew Choate will be DJing from 6:30pm - 7:30pm tomorrow night before the Hammer Conversations event with Robert Gober and Elisabeth Sussman on the work of Forrest Bess.
Established in 2011, KCHUNG is a creative hub of artists, musicians, philosophers, and tinkerers broadcasting live on 1630AM from a studio above a pho restaurant in Los Angeles's Chinatown. The radio station currently airs 74 live, original shows each month, including reports on wildlife conservation, on-air meditation, gestures of an economic and performative nature, as well as music. While in residence at the Hammer through the end of the year, KCHUNG presents the station's regular programing on-site as well as new programs developed for the museum. Visitors can look forward to projects such as audio tours composed by KCHUNG and remixes of past Hammer programs.