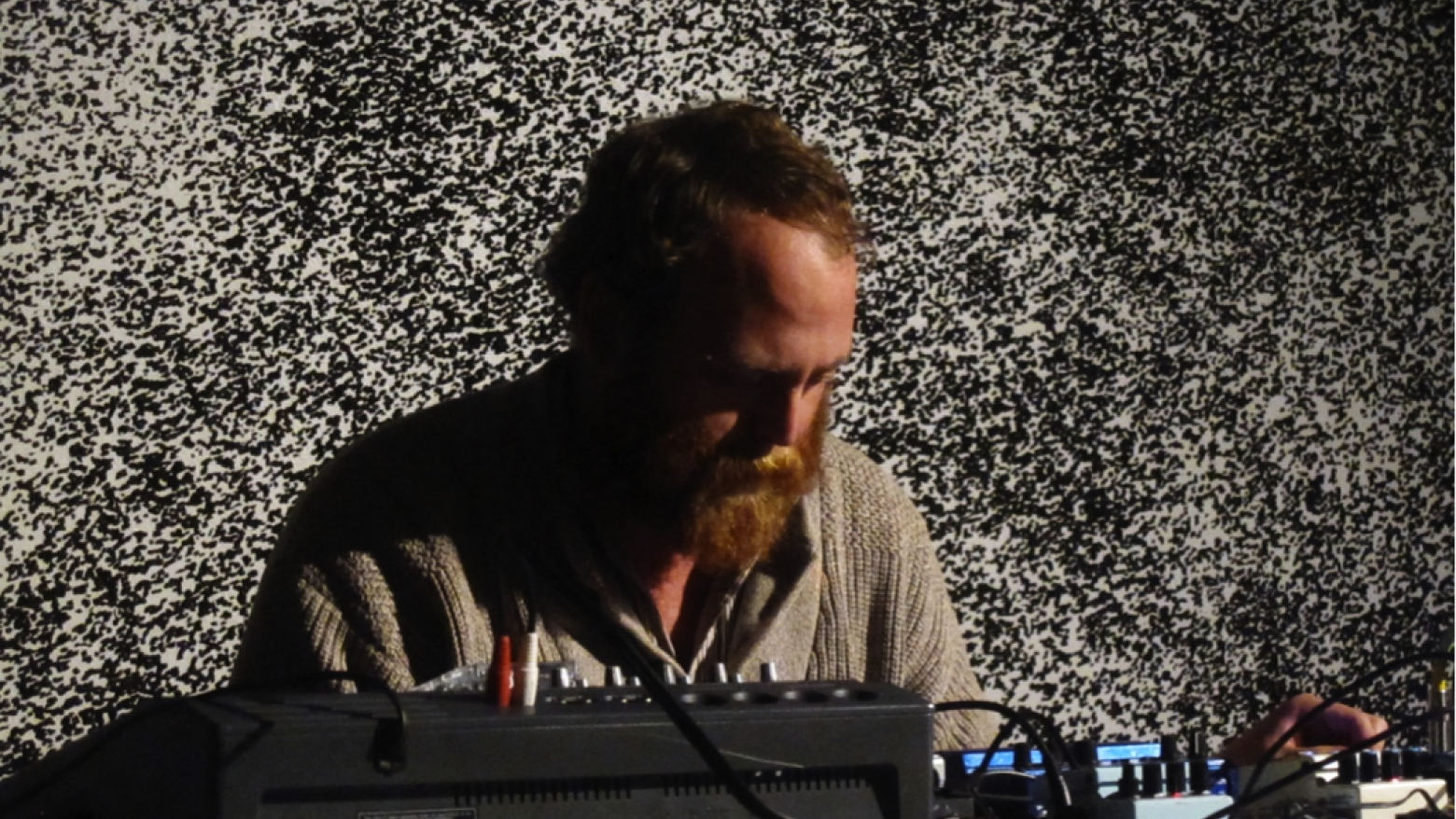 Broadcasting Live from Beautiful Downtown Westwood, California!
This Saturday, October 12, will mark the kick-off of another new KCHUNG residency program at the Hammer Museum. Starting this week and continuing through the end of November, every Saturday from 11:30am-4:00pm, KCHUNG DJs will broadcast their regular programming live from the Mobile DJ Cart on Lindbrook Terrace. To start us off, this Saturday's broadcast will feature:
11:30am-12:30pm: DJs Swan and Julie Moon of Divided Daughters will discuss art in the vein of Sister Wendy.
12:30-2:30pm: During Slam Dunx from the Free Throw Line, DJ Lady C will play some records and talk a little ball.
2:30-4:00pm: DJ egroeg will present a special edition of CDS Digest featuring the accomplished auditory artist, Matthew Sullivan.
A bit more about Matthew Sullivan from DJ egroeg:
For the last ten years Matthew Sullivan has worked under a number of monikers (Privy Seals, Earn), as well as a member in several collaborative projects (alongside Sean McCann, 1958-2009, The Compass Rose, etc.) in realms of ambient, drone,  noise, digital and acoustic based sound collage and cassette music. In 2012 he collaborated with Sean McCann on the critically acclaimed "Vanity Fair" LP on the Recital label. His work as Earn combines influences of noise, ambient, tape collage, shoegazer and dream pop.  2013 saw the LP reissue of "Hell On Earth" on North Carolina's Bathetic label. Originally an extremely limited cassette release from 2011, "Hell On Earth" is some of his strongest ambient work to date. His "A Following Shadow" LP on Dean Spunt of No Age's PPM imprint received kind words from several media outlets including The Fader who says the album "never sounds overly manufactured or insultingly simple, instead it feels like a complex, belabored piece of art". Sullivan has run the seminal cassette label Ekhein since 2007 releasing material from artists like Keith Fullerton Whitman, Rene Hell, Geoff Mullen, and many, many more.  His work in 1958-2009 with Mirror To Mirror's Alex Twomey has received praise from NPR's Lars Gotrich who named the duo's "II" release as best cassette of 2011. Sullivan has toured alongside acts like Infinite Body, Rene Hell, Mirror To Mirror amongst others.  He currently resides in Los Angeles and is finishing an LP under his birth name for the Spectrum Spools imprint. --DJ egroeg
Links:
Interview, Decoder Magazine, August 2013
Sean McCann and Matthew Sullivan's "Vanity Fair"
----
Established in 2011, KCHUNG is a creative hub of artists, musicians, philosophers, and tinkerers broadcasting live on 1630AM from a studio above a pho restaurant in Los Angeles's Chinatown. The radio station currently airs 74 live, original shows each month, including reports on wildlife conservation, on-air meditation, gestures of an economic and performative nature, as well as music. While in residence at the Hammer through the end of the year, KCHUNG presents the station's regular programing on-site as well as new programs developed for the museum. Visitors can look forward to projects such as audio tours composed by KCHUNG and remixes of past Hammer programs.