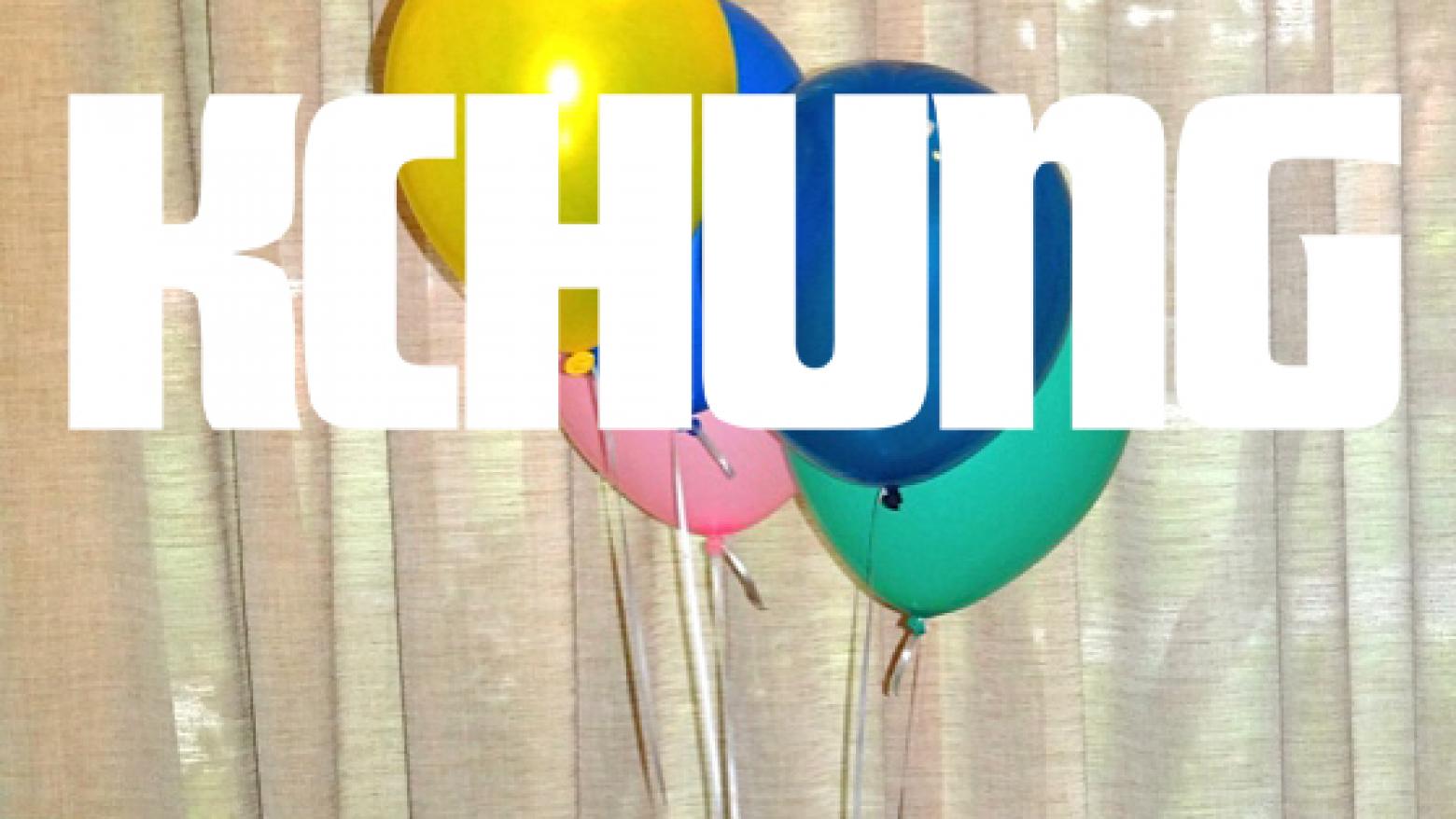 It isn't a new idea, in fact it is a phenomena that has already swept through Europe, but still you might laugh when I tell you that we are about to embark upon an all-out dance party in the middle of the day among the corporate office buildings of Westwood.
As a part of the KCHUNG residency, DJs proposed offering the hard working office folk in the Hammer's neighboring buildings a respite in the middle of the day in the form of an upbeat DJ set for listening and especially dancing. Allison Agsten, curator of public engagement at the Hammer, and known dancing fiend, decided this was a fabulous idea and the KCHUNG Lunchtime Disco was born. Throughout October and November from 12:30-1:30pm, in the Hammer Lobby, a diverse array of KCHUNG DJs will blast their jams and raise the roof. I think as a fan of female empowerment, I am most looking forward to DJ Vulvasaurus's "Vajamming" on October 9th!
Visitors can also look forward to the dulcet vocalizations of Johnnie Jungleguts on October 1st, DJ Sistermantos on the 15th, the mouthwatering DJ FOOD on November 19th and the slammin' beats of DJ egroeg on November 26th will send you off to your Thanksgiving destinations feeling thankful.
Don't mind me if I'm doing my own variation on the electric slide off in the corner!
--January Parkos Arnall, Interim Curatorial Assistant, Public Engagement
Established in 2011, KCHUNG is a creative hub of artists, musicians, philosophers, and tinkerers broadcasting live on 1630AM from a studio above a pho restaurant in Los Angeles's Chinatown. The radio station currently airs 74 live, original shows each month, including reports on wildlife conservation, on-air meditation, gestures of an economic and performative nature, as well as music. While in residence at the Hammer through the end of the year, KCHUNG presents the station's regular programing on-site as well as new programs developed for the museum. Visitors can look forward to projects such as audio tours composed by KCHUNG and remixes of past Hammer programs.