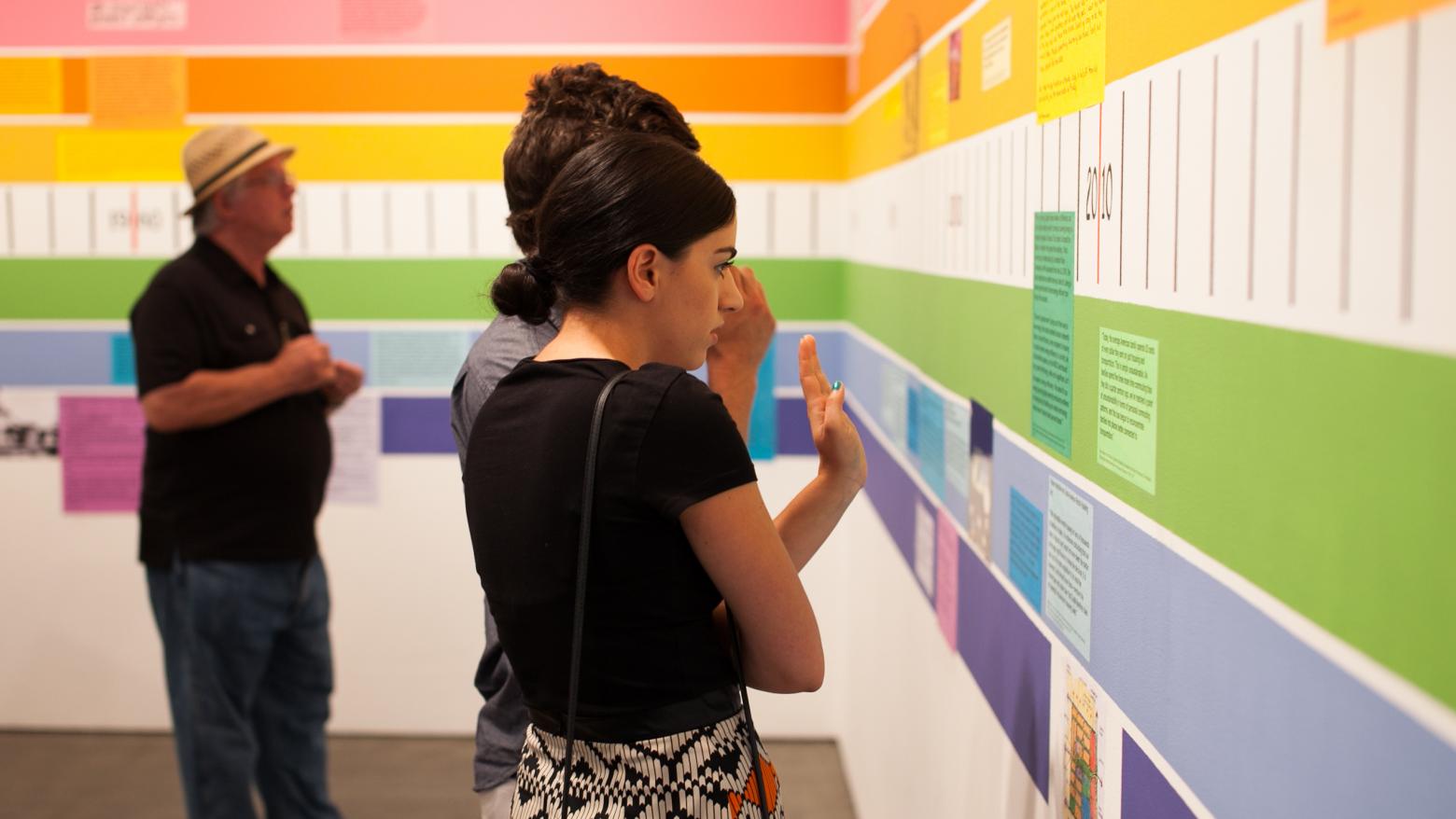 Dream Home Resource Center: Jeanne Baron
Dream Home Resource Center
6/21/2013-7/18/2013---Dream Home Resource Center, Olga Koumoundouros's most recent investigation of home ownership, addresses the immateriality of real estate transactions and the shift from home as emblem of the American dream to house as commodity. During the course of the installation, housing specialists, activists, and citizens invested in and affected by issues surrounding home ownership and the recent economic downturn set up temporary offices in the gallery. Through these elements, Koumoundouros asked viewers and participants to consider the currency, both emotional and monetary, invested in the places in which we live (Run time: 2 mins. 38 seconds).
Jeanne Baron | New York City Real Estate Agent
Jeanne is an agent with the largest brokerage in New York City.
She specializes in West Central Brooklyn, where the real estate market is at a boil. In established luxury neighborhoods or places where gentrification is on fire, inventory is low, bidding wars are the norm, all cash buyers are distorting the market, and open houses are packed like sardines.
The laws and practices governing each real estate transaction provide a loose structure for a wild-west atmosphere among investors, brokers, buyers, and sellers. Common practices vary, highly subjective pressures shape the outcome of each deal. Buyers and Sellers who don't make their living in real estate find themselves guessing how to navigate the world of middlemen associated with a sale of a property. Agents, lawyers, appraisers, lenders, inspectors, title companies, and insurance providers enter the process and leave their mark.
In New York City the "real estate middle class" is considered buyers looking at properties from $450,000- to $1.5 million. My client, Jamie Night who has $160,000 with which to buy property, is considered the lowest end of the market. If she were dependent on getting a mortgage she'd have poor chances in this market. Sellers will always prefer a buyer with the biggest down payment.
But Jamie is lucky. She has cash from an inheritance. She can compete. All cash purchases are not subject to bank approval, and the deal-killing eyes of erratic appraisers. Jamie bids full price on a one bedroom for $149,000 in an "emerging" neighborhood. In this building the owner is raising modest rents until the residents are forced to move. Then he renovates and puts them on the market, fetching premium prices. Jamie's opportunity to get into the real estate market is the direct result of the loss of affordable rentals in a blanching Caribbean neighborhood.
The agent tells Jamie she is going head to head with another all-cash, full-ask offer. He gets her offer up a few thousand dollars. He tells she wins. He tells she can have pets in the building and an older refrigerator will be replaced.  Both promises he retracts later.  Jamie doesn't trust this agent, but her main concern is getting her signature on a contract. Only a signed contract prevents the seller from entertaining other offers.