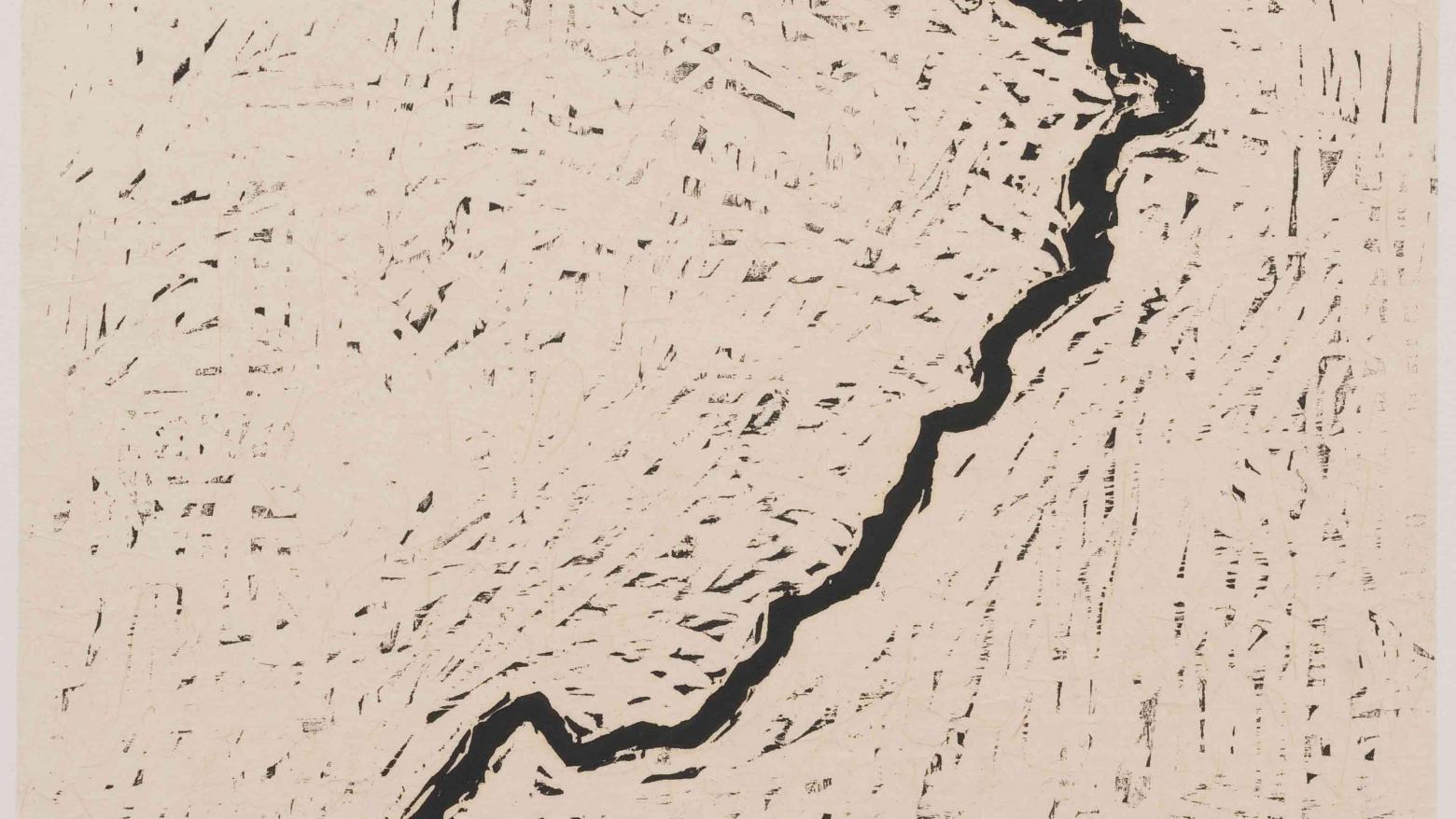 Coming Soon: Zarina: Paper Like Skin
EXHIBITION-RELATED PROGRAMS | FREE ADMISSION
A Conversation with Zarina
Sunday, September 30, 2pm
Join the artist Zarina and curator Allegra Pesenti for a conversation in the galleries.
Hammer Screenings: Films selected by Zarina
Zarina's work has its roots in abstraction, but it is informed by a profound sociopolitical awareness. The artist has selected two extraordinary movies that evoke the realities of post partition India and Pakistan.
Garam Hawa (Scorching Winds)
Tuesday, October 30, 7:30pm
A Muslim businessman and his family struggle for their rights in post partition India.
(India, 1974, Dir. M. S. Sathyu, 146 min.)
Khamosh Pani (Silent Waters)
Tuesday, November 27, 7:30pm
Set in the late 1970s, Khamosh Pani follows the lives of a widowed mother and her young son as their village in Punjab, Pakistan is coming under radical influence.
(Pakistan, 2003, Dir. Sabiha Sumar, 99 min.)
Hammer Symposium
Strangers in a Strange Land: Art, Aesthetics, and Displacement
This two-day symposium, organized by UCLA faculty, Saloni Mathur and Aamir Mufty, brings together world-renowned scholars in the humanities to consider questions of dispossession, displacement, and the exilic imagination in modern art and aesthetic thinking.
Homi Bhabha
Thursday, November 8, 7pm
Homi K. Bhabha is the Anne F. Rothenberg Professor of the Humanities in the Department of English, the director of the Humanities Center, and the senior adviser on the humanities to the president and provost at Harvard University.
Presentations and Discussion
Friday, November 9, 9:30am–5:30pm
Homi Bhabha, Harvard University (opening address); Stathis Gourgouris, Columbia University; Hannah Feldman, Northwestern University; Esra Akcan, University of Illinois, Chicago; Sonal Khullar, University of Washington, Seattle; Iftikhar Dadi, Cornell University; and Vidya Shah, New Delhi–based vocalist. Andreas Huyssen, the Villard Professor of German and Comparative Literature at Columbia University, delivers the closing address.
Musical Performance: Vidya Shah
Friday, November 9, 6pm
Vidya Shah is a composer, musician, and writer from New Delhi, India. Initially trained in Carnatic music, she later received guidance in the North Indian genres of Khayal, Thumri Dadra and Ghazal. Shah is a recipient of the Charles Wallace Award and a senior fellowship from the government of India for her project "Women on Record," a performance highlighting the contributions of the forgotten women performers in the gramophone era. David Trasoff (sarode) and Vivek Virani (tabla) provide accompaniment.