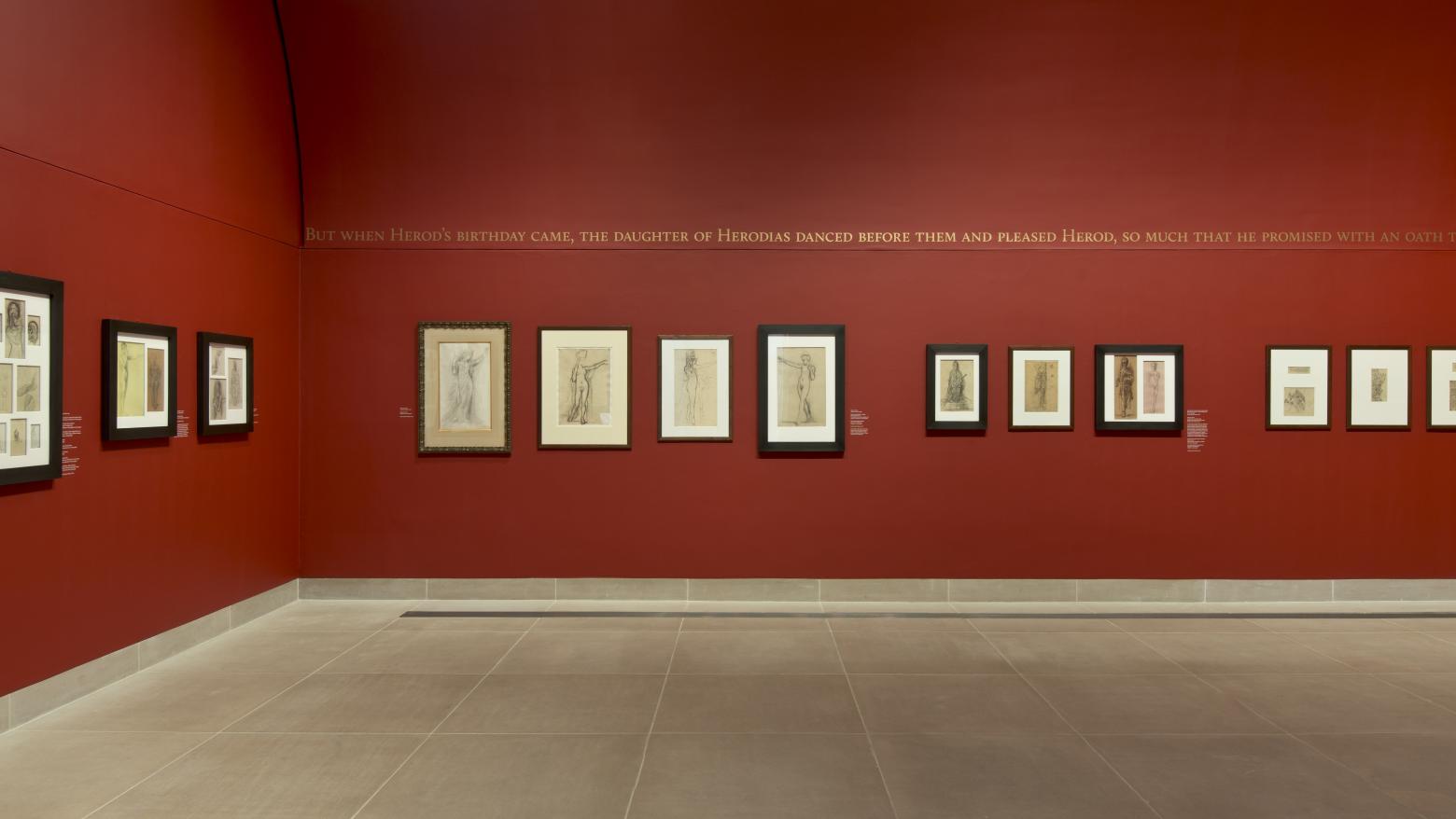 A Strange Magic: Gustave Moreau's Salome
EXHIBITION-RELATED PROGRAMS | FREE ADMISSION
Hammer Lectures: Oscar Wilde, Sarah Bernhardt, and the Murderous Princess
With David Rodes, Director Emeritus, The Grunwald Center for the Graphic Arts
Thursday, October 11, 7:30PM
The Irish writer and wit Oscar Wilde and his friend the French actress Sarah Bernhardt were two of the most famous celebrities of late 19th-century Europe. Their collaboration in the 1890s on the theatrical tragedy Salome was inspired by the shimmering painting by Gustave Moreau, but by the time the play had its premiere in Paris in 1896, Bernhardt—cast as the young princess—was over 50 and Wilde was serving a two-year sentence for sodomy in an English prison. Nevertheless, as Wilde would assert, "Legend remains victorious in spite of history," and this program hopes to recapture the scandalous excitement of the play and its starring actress and imprisoned author.
Hammer Screenings: Sunset Boulevard
Wednesday, October 17, 7:30PM
In Sunset Boulevard, Billy Wilder's mordant 1950 film noir, an aging and half-crazed silent film star fantasizes about her triumphant comeback in the "talkies" as Princess Salome. Actress Gloria Swanson was herself 51, the same age as Sarah Bernhardt when she appeared—amid scandal—in the title role of Salome, the play that Oscar Wilde had written for her. (1950, Dir. Wilder, 110 min.)
Hammer Presents: Salome in Opera and on Film
Sunday, November 18, 2pm
Co-presented with the UCLA Department of Music
Inspired by the multi-faceted tale of the biblical figure Salome, this music and cinema event presents works ranging from the avant garde to high camp and from the scandalous to the sublime. The program includes excerpts from Massenet's Herodiade and Strauss's Salome performed live, as well as selections from both the 1923 film Salome starring silent film actress Alla Nazimova and the 1953 version with Charles Laughton as Herod.
Libros Schmibros Book Club
Libros Schmibros co-directors David Kipen and Colleen Jaurretche lead monthly convenings focused on books related to A Strange Magic: Gustave Moreau's Salome.
Sunday, September 16, 2pm
Fleurs du Mal/Flowers of Evil: Banned on publication, these poems by Baudelaire began a conversation about sex and death for the last half of the 19th century.
Sunday, October 21, 2pm
The Pre-Raphaelites and Their Circle: From luminous painting to lushly sensual poetry, the Pre-Raphaelites' 19th century works anticipate modernist narrative and theme.
Sunday, November 18, 2pm
Salammbo: A key influence on Gustave Moreau's vision of Salome, Flaubert's historical novel Salammbo offers a blood-and-guts tale of Carthaginian decadence.