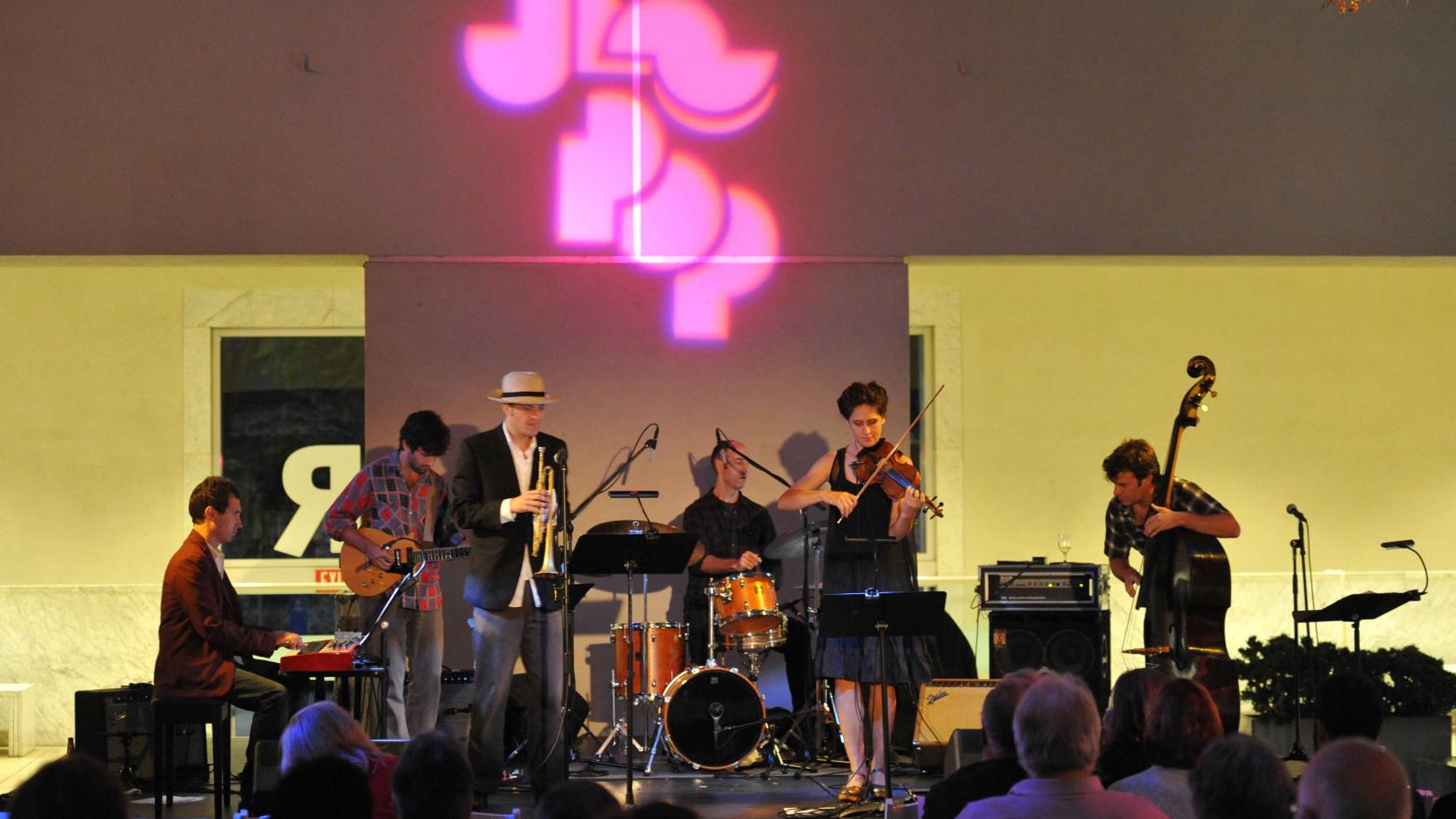 JazzPOP Outdoor Concerts Return
Featuring Michael Dessen Trio, Vinny Golia Sextet, and the Aram Shelton Quartet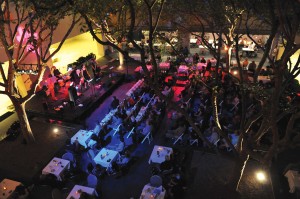 The Hammer Museum's JazzPOP music series celebrates its seventh year of free outdoor concerts in the Hammer courtyard this September, featuring trailblazing West Coast bandleaders/composers and their collaborators from Los Angeles, New York, and Chicago. JazzPOP is once again curated by San Francisco musician Lisa Mezzacappa. Admission is free, all ages.
Michael Dessen Trio
Friday, September 7, 7:30PM
Southern California trombonist, composer, and electronic musician Michael Dessen makes music that expands the sounds and shapes possible within jazz improvisation. Christopher Tordini (bass) and Jason Nazary (drums) are smart and versatile New York players who navigate Dessen's wildly inventive compositions with personality and conviction, balancing nuance and sensitivity with exuberance and virtuosity.
Vinny Golia Sextet
Friday, September 14, 7:30PM
Composer and multi-reedist Vinny Golia, a hero of Southern California's improvised music scene, has turned up the volume with his latest group, a powerhouse sextet of former students that grooves with explosive energy. The musicians Gavin Templeton (alto saxophone), Dan Rosenboom (trumpet), Alex Noice (guitar), Jon Armstrong (electric bass), and Andrew Lessman (drums), artfully inhabit Golia's witty, irreverent, eclectic compositional world, where shredding guitar solos take their place alongside intricately layered horn lines and collective jazz escapades.
Aram Shelton Quartet
Friday, September 21, 7:30PM
Aram Shelton, an energetic musical presence in the San Francisco Bay Area, imports some of his longtime collaborators from the Chicago scene Keefe Jackson (tenor saxophone), Anton Hatwich (bass), and Tim Daisy (drums), for a rare West Coast performance. Shelton's music for this quartet—while influenced by innovative masters like Ornette Coleman, Eric Dolphy, and the Art Ensemble of Chicago—is uniquely his own, an extension of a tradition that embraces lyricism and freedom.
About Curator Lisa Mezzacappa
Lisa Mezzacappa is a San Francisco-based bassist, composer, and musical instigator. An active collaborator and curator in the Bay Area music community, she leads her own groups Bait & Switch and Nightshade, and co-leads the collectives duo B., Cylinder and the Oakland Active Orchestra. She collaborates frequently on cross-disciplinary projects in sound installation, digital poetry, film, sculpture and public music/art. Mezzacappa has performed at countless Bay Area venues including Intersection for the Arts, Yerba Buena Center for the Arts, SFMOMA, Yoshi's, and the de Young Museum, San Francisco; as well as the Earshot Jazz Festival, Seattle; and the Montreal Jazz Festival; Canada. She also programs music series in Oakland, San Francisco and at Stanford University.
KJAZZ 88.1 is the official media sponsor for this series.