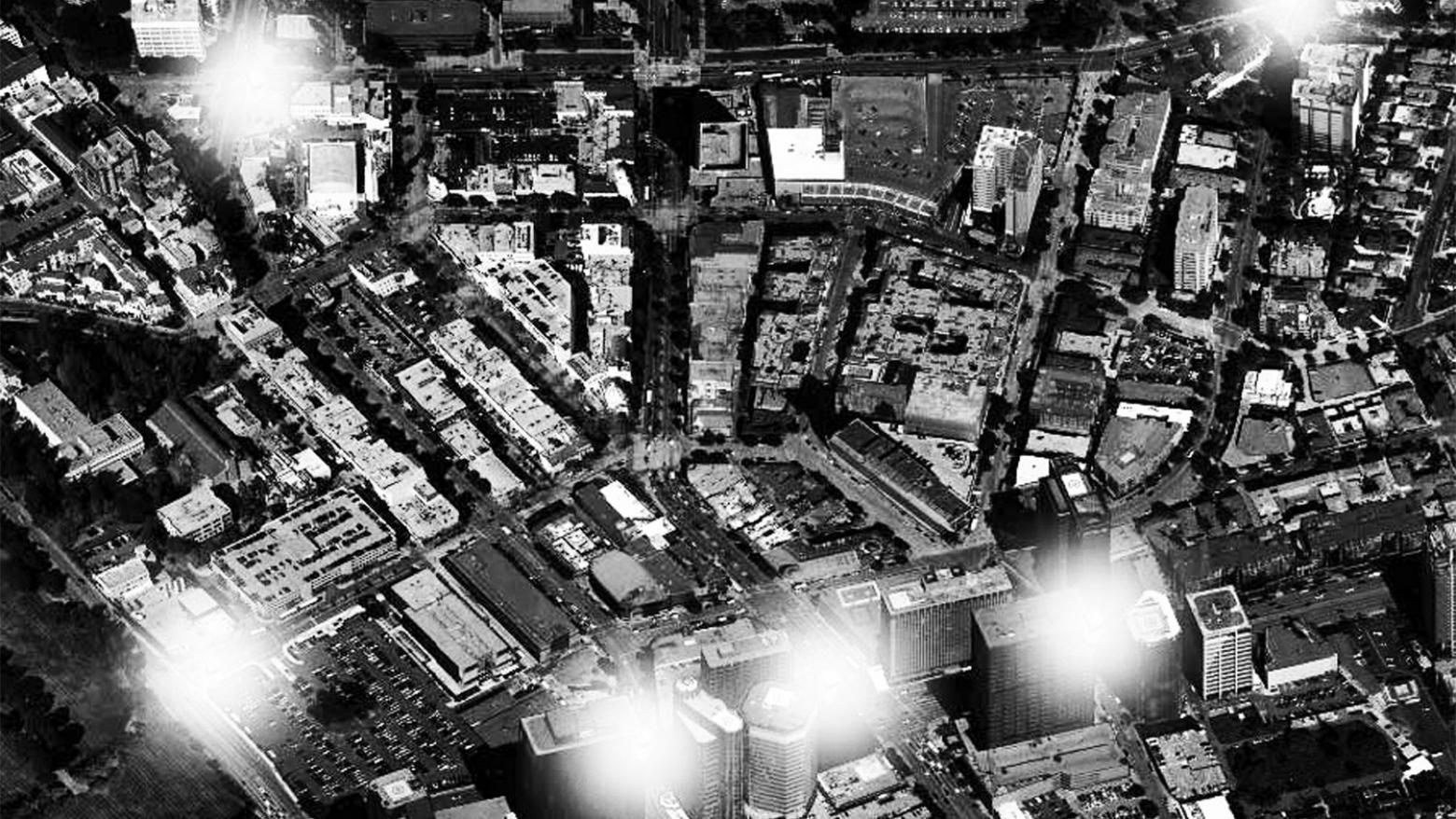 Curse and Vision: The Future of Westwood Village
A free Public Symposium by UCLA's cityLAB in the Billy Wilder Theater at the Hammer Museum.
Monday, October 10, 2011, 4-6 PM
When it comes to Westwood Village there is one thing everyone agrees about: it has seen better days. But the Village's promise becomes more apparent when visions for its future are put into play. UCLA's cityLAB has engaged two teams led by prominent designers—Neil Denari and Roger Sherman—to suggest different visions for Westwood Village: Living Culture and Car-Lite Village.
Join cityLab as they continue their conversations about the future direction of Westwood Village with a panel of experts that includes Aaron Betsky (Director, Cincinatti Art Museum), Christopher Hawthorne (Architecture Critic, Los Angeles Times), Nick Patsaouras (Past President, Los Angeles Board of Water and Power Commissioners), and Mark Robbins (Dean, Syracuse University School of Architecture).