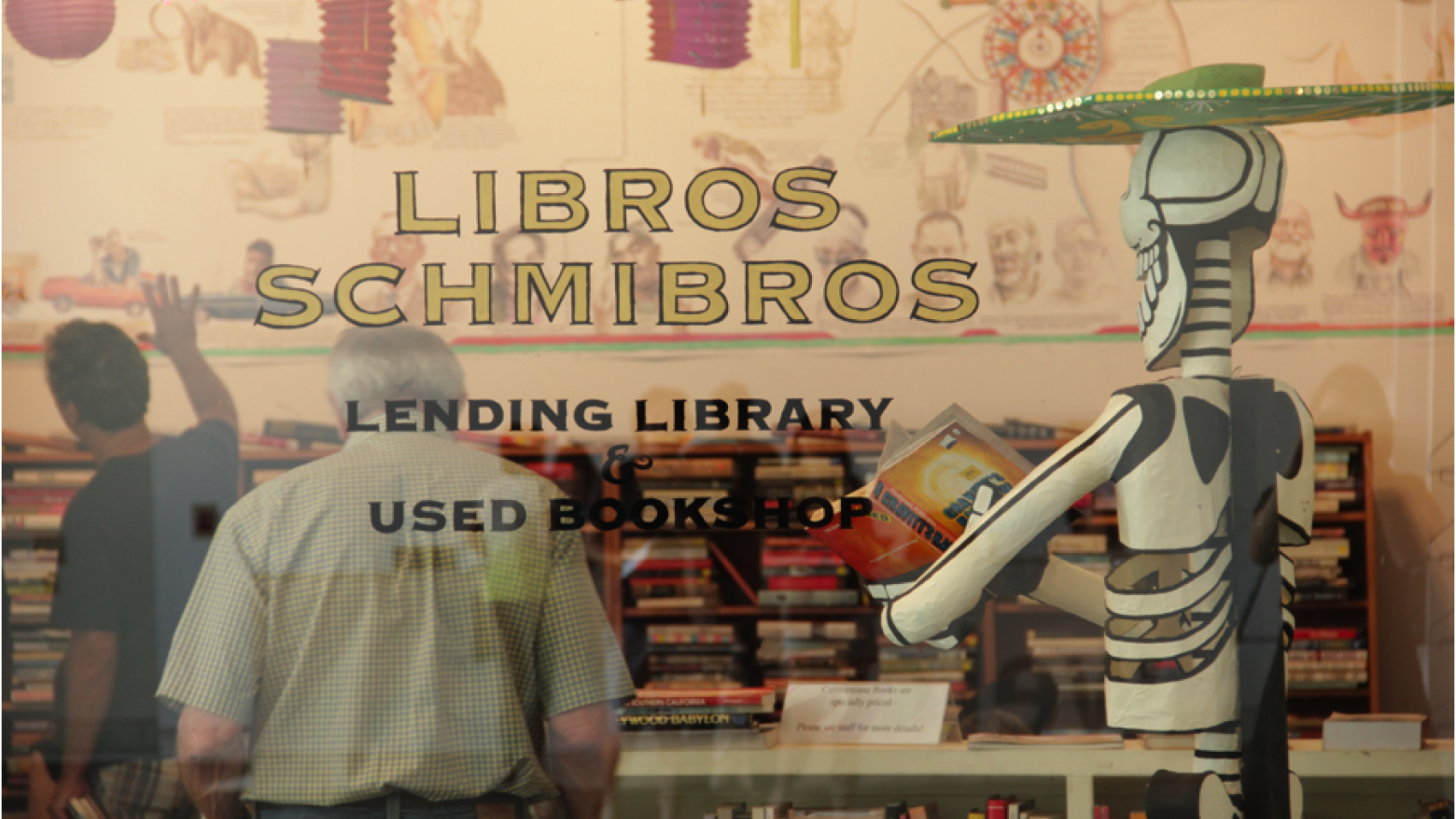 Viva Libros at the Hammer

Libros Schmibros at the Hammer is now extended until November 5th! We'll be hatching ideas in the next few days and posting them here and on our website, Twitter and Facebook.
Our additional stay means not only more Libros, but also more occasions to talk about books, forge bonds between west and east, and just possibly more special guests and friends in both shops. It also means that this blog will continue narrating the Life Cycle of a Libros Schmibros Book, offering profiles of other folks in the Libros family, and providing updates as we make ready our new Mariachi Plaza space in Boyle Heights…
Viva!
--Colleen Jaurretche, co-director of Libros Schmibros