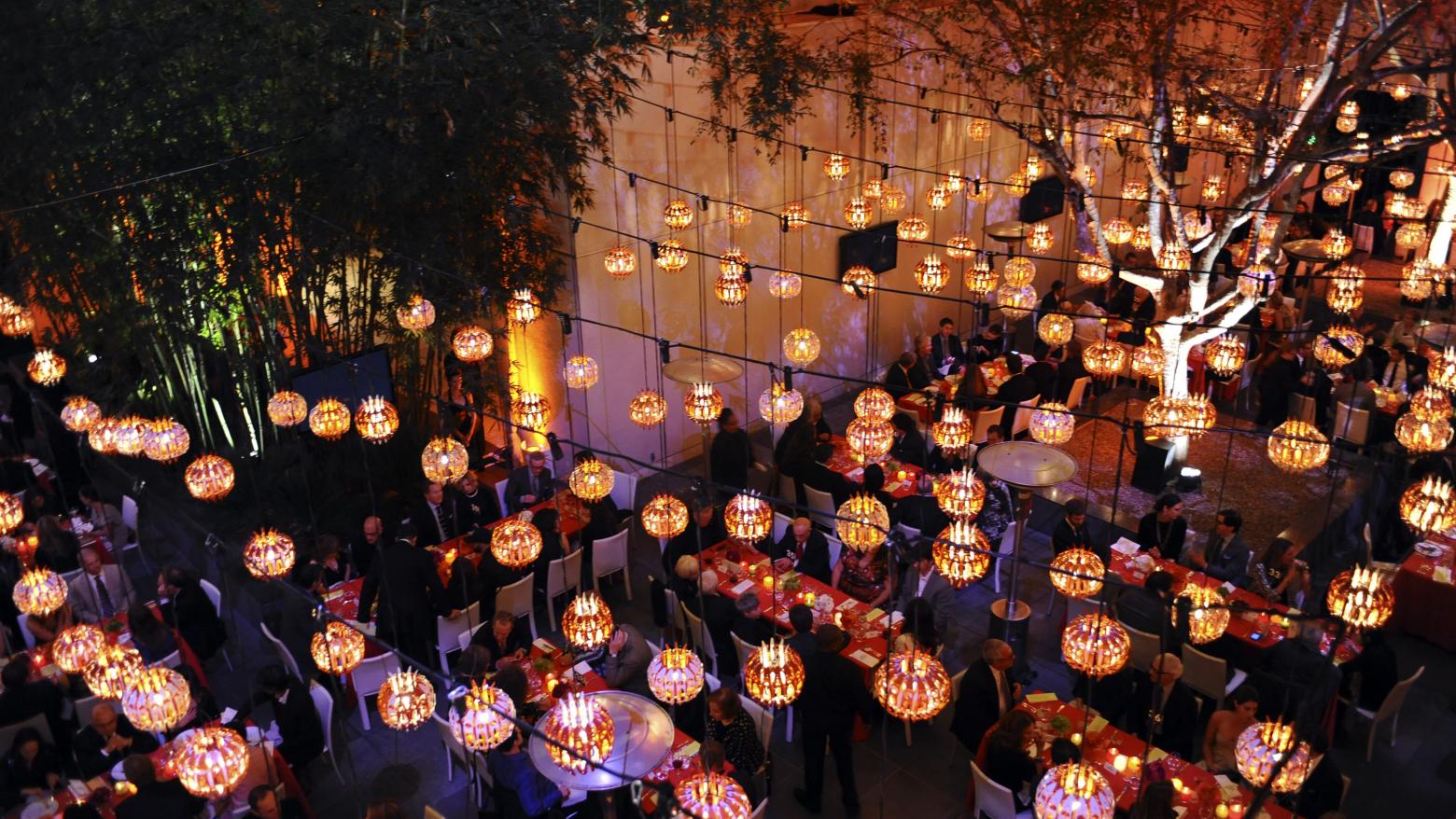 Jorge Pardo Creates Special Edition Lanterns for the Hammer Museum
On view September 24 - October 14, 2011
For the past two decades, the dynamic sculpture of Los Angeles–based MacArthur Award-winning artist Jorge Pardo (b. Havana, 1963) has bridged art, design, and architecture. Renowned for his meticulous attention to craft and his eye for vibrant color combinations, Pardo has explored the very definition of art by bringing enormous aesthetic innovation to the objects that populate our daily lives, from ceramic tiles, clocks, picture frames, and tables to pavilions and entire homes. Lamps are a favored form of his, and for the installation in the Hammer courtyard, he has created an entirely new design, working for the first time with powder-coated steel. Like a hanging garden of blooming flowers, Pardo's Hammer Installation transforms the courtyard into a magnificent wonderland.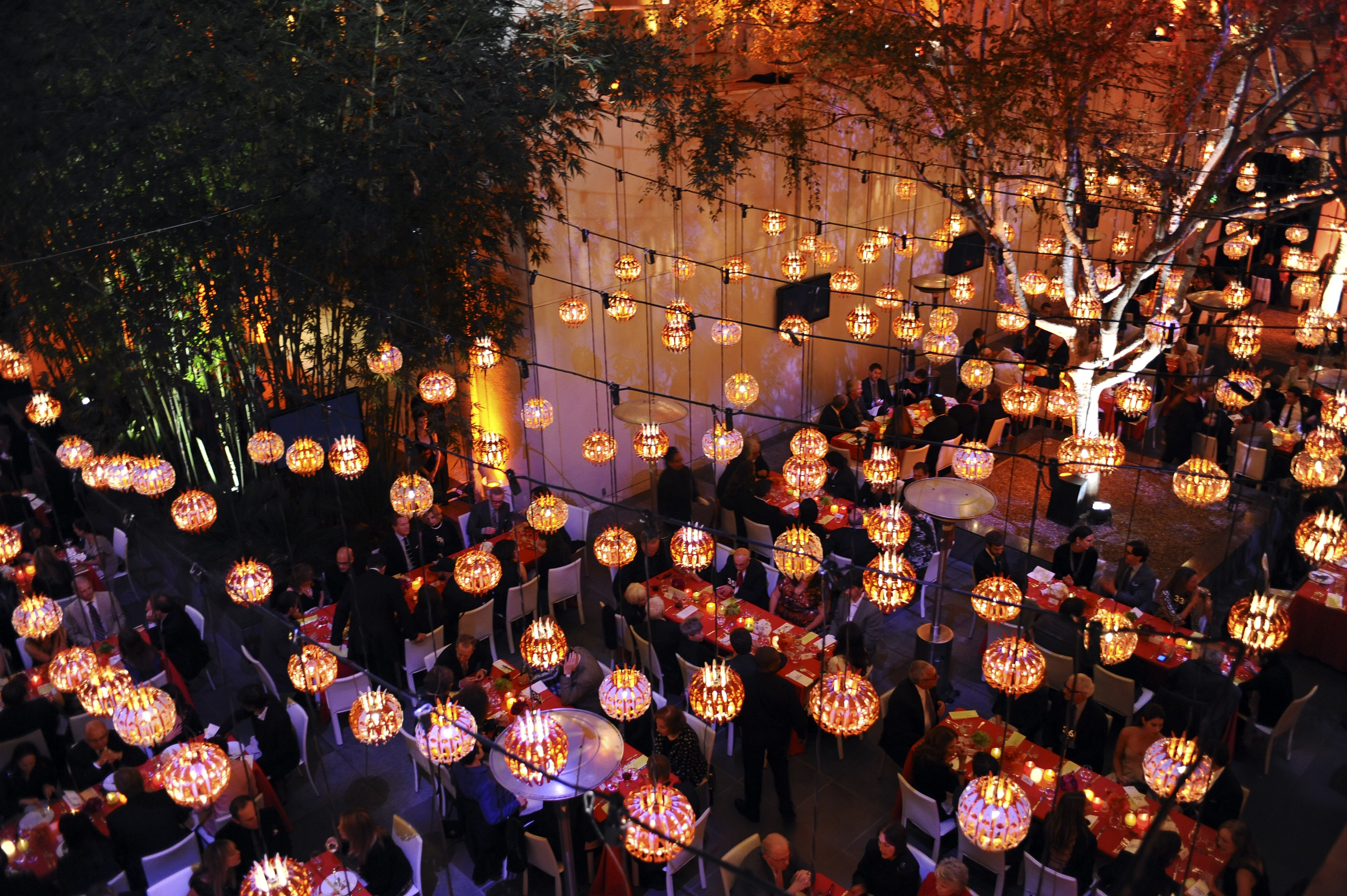 These indoor/outdoor works debuted as a special installation at the Hammer's annual Gala in the Garden on September 24 and remain on view through October 14. Garlands are available for sale through Gagosian Gallery and are on display at Gagosian locations in both Beverly Hills and New York. The lamps are permutations of red, orange, and white and come in strands of 3, 6, and 12, costing $15,000, $30,000, and $50,000, respectively. A portion of the proceeds will benefit the Hammer's exhibitions and public programs. For more information, please call Gagosian Gallery at 310-271-9400.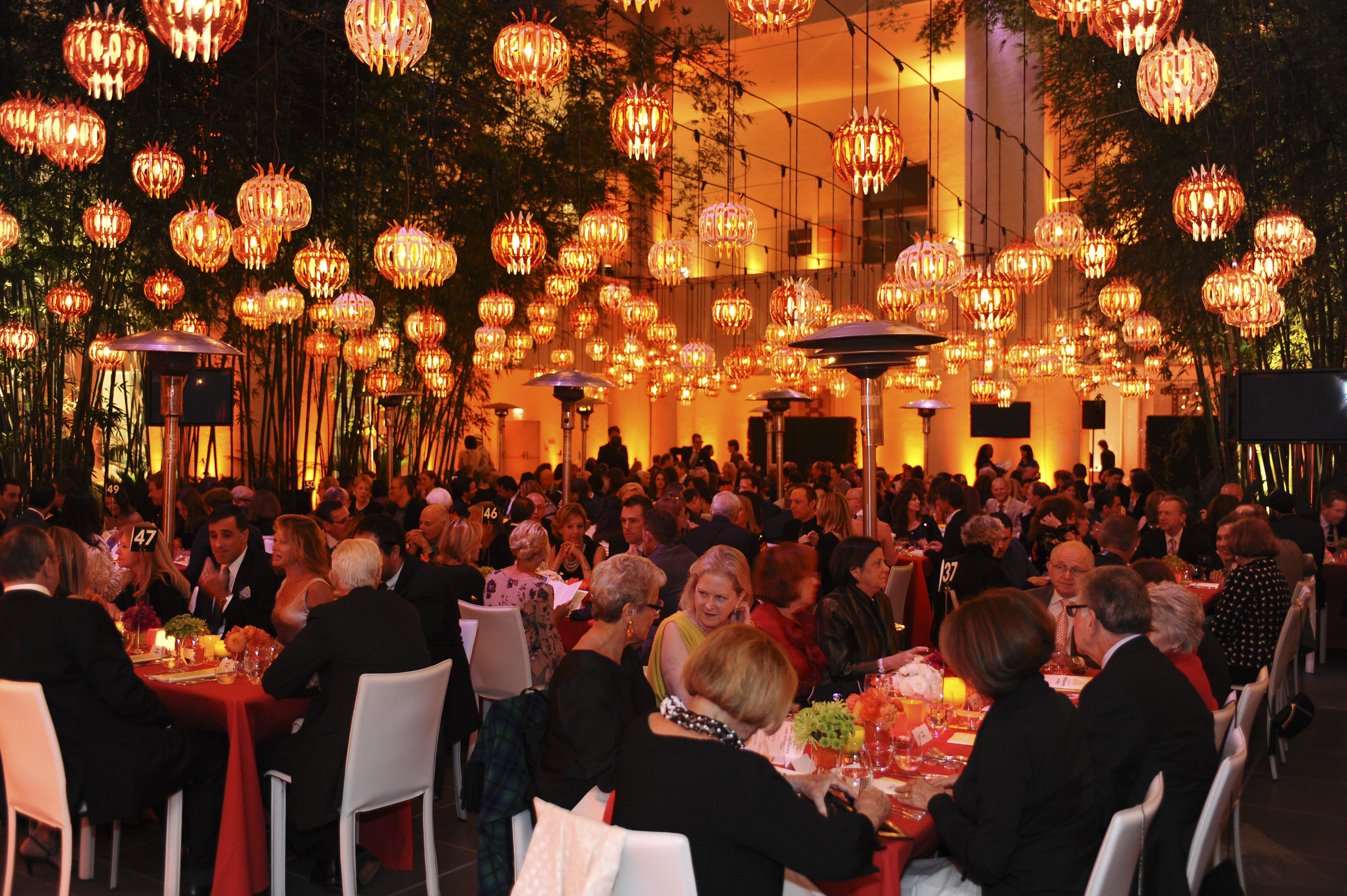 Jorge Pardo was born in Havana, Cuba in 1963 and studied at the University of Illinois, Chicago and received his BFA from Art Center College of Design in Pasadena, California. Pardo lives and works in Los Angeles. His work has been the subject of solo exhibitions including 4166 Sea View Lane, Museum of Contemporary Art, Los Angeles (1998); Fundació la Caixa, Barcelona (2004); House, Miami MoCA North (2007), traveled to the Museum of Contemporary Art, Cleveland (2008); K21 Kunstsammlung Nordrhein-Westfalen (2009); and the Irish Museum of Modern Art (2010). Architectural projects and non-art specific spaces have included creating a café for the Leipzig Messe in Germany, a restaurant for the K21 Museum, and the re-design of the installation for the pre-Columbian collection at LACMA. His work is part of numerous public collections, including the Museum of Contemporary Art, Los Angeles; Museum of Modern Art, New York and Tate Modern, London.