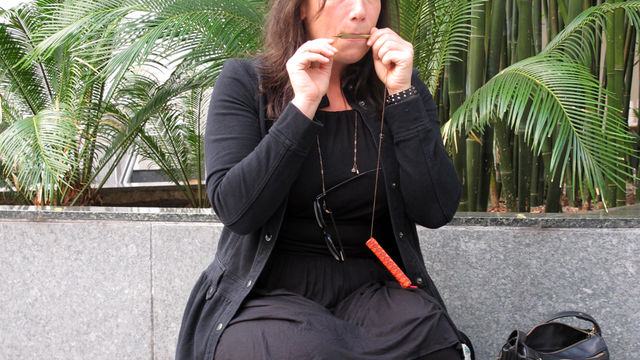 Jessica Catron Summer Residency
Join us this summer for a residency with musician and sound curator Jessica Catron. For her first project Insect Ensemble, performers are scattered around the Hammer courtyard making insect noises with hand percussion and mouth sounds. Pictured below is the first ensemble on June 9th, performed by Jessica Catron, Corey Fogel, Jessica Basta, Paloma Udovic and Leticia Castaneda.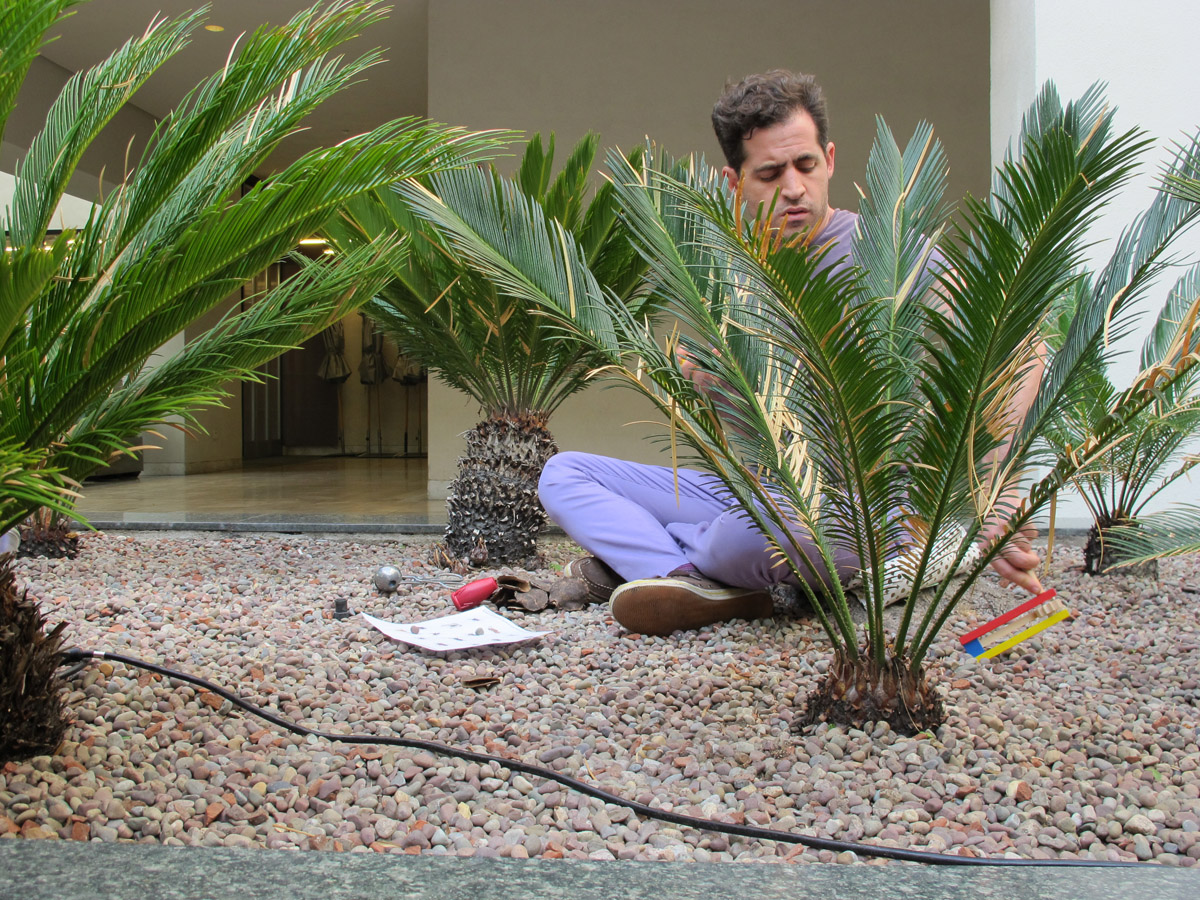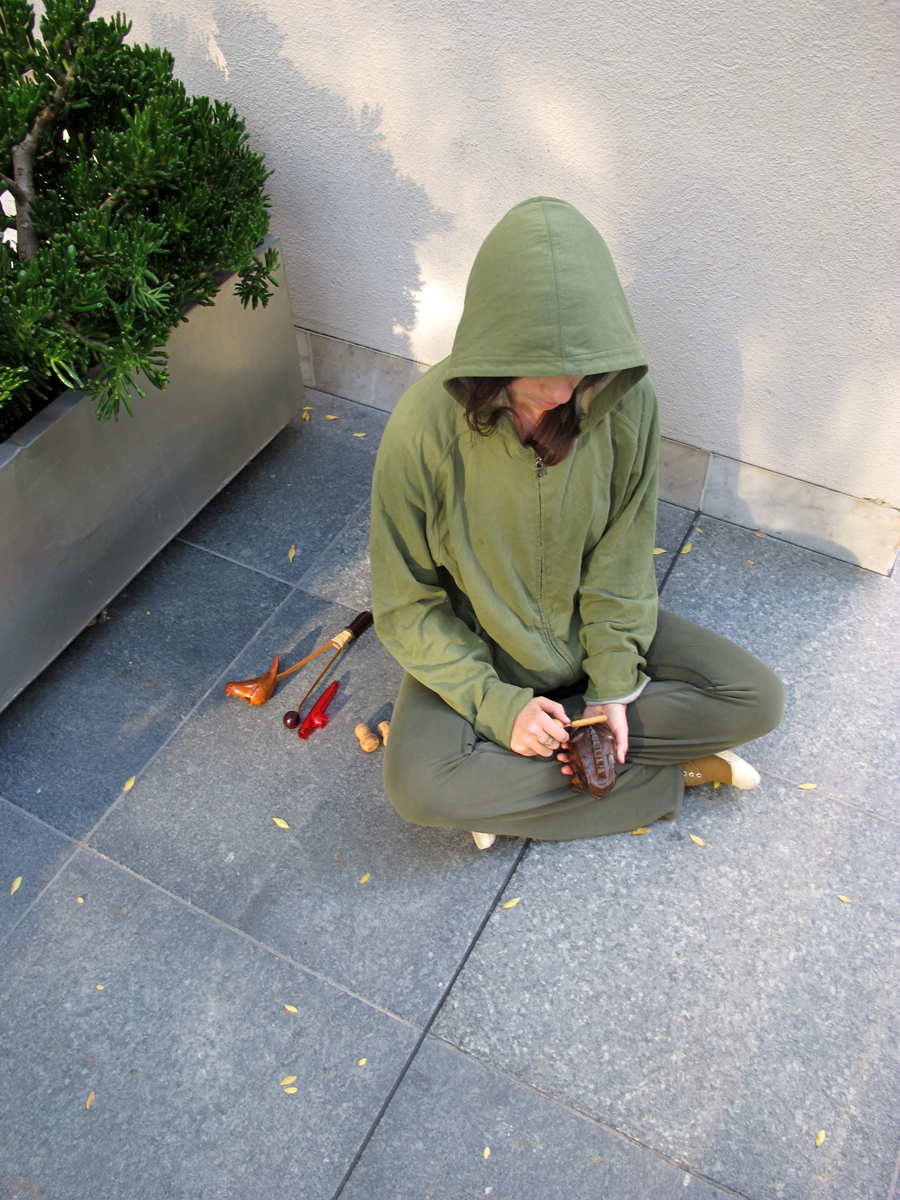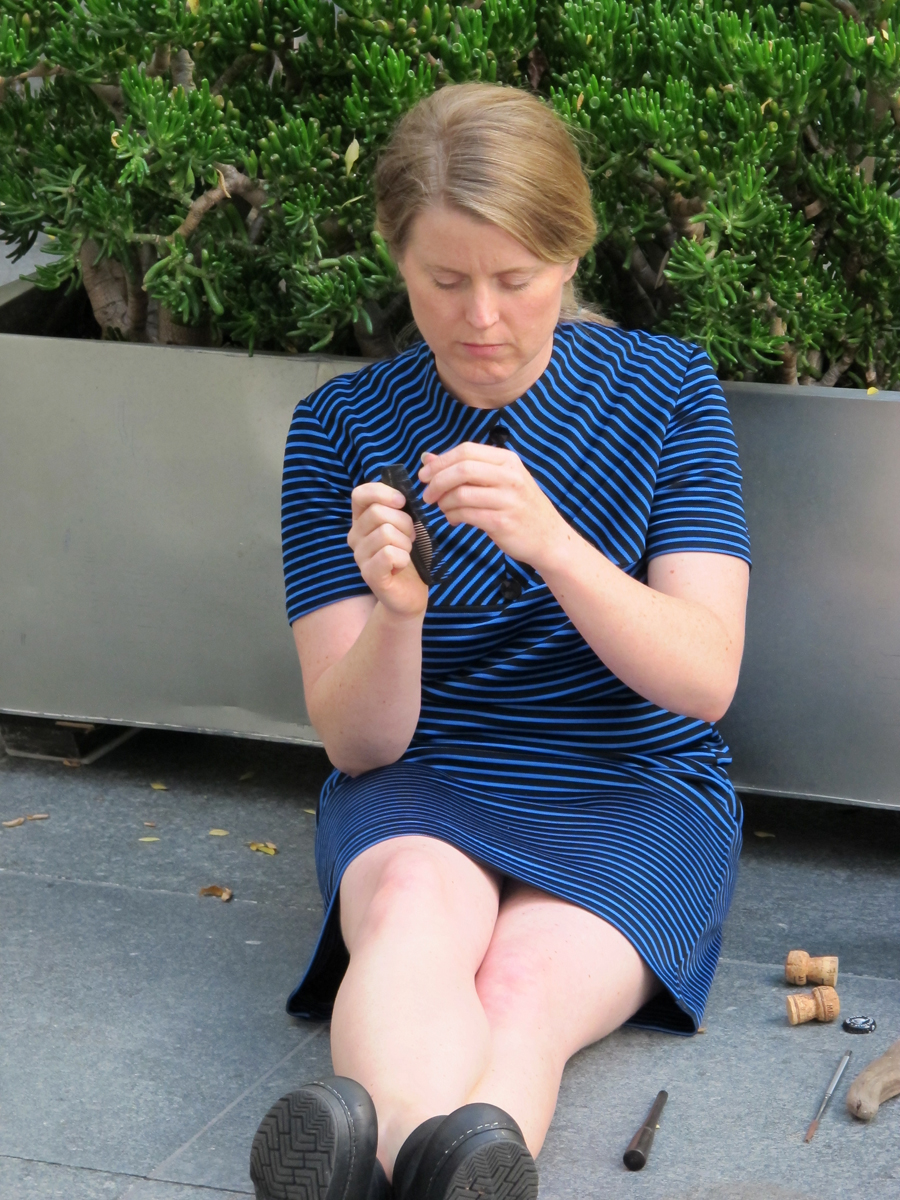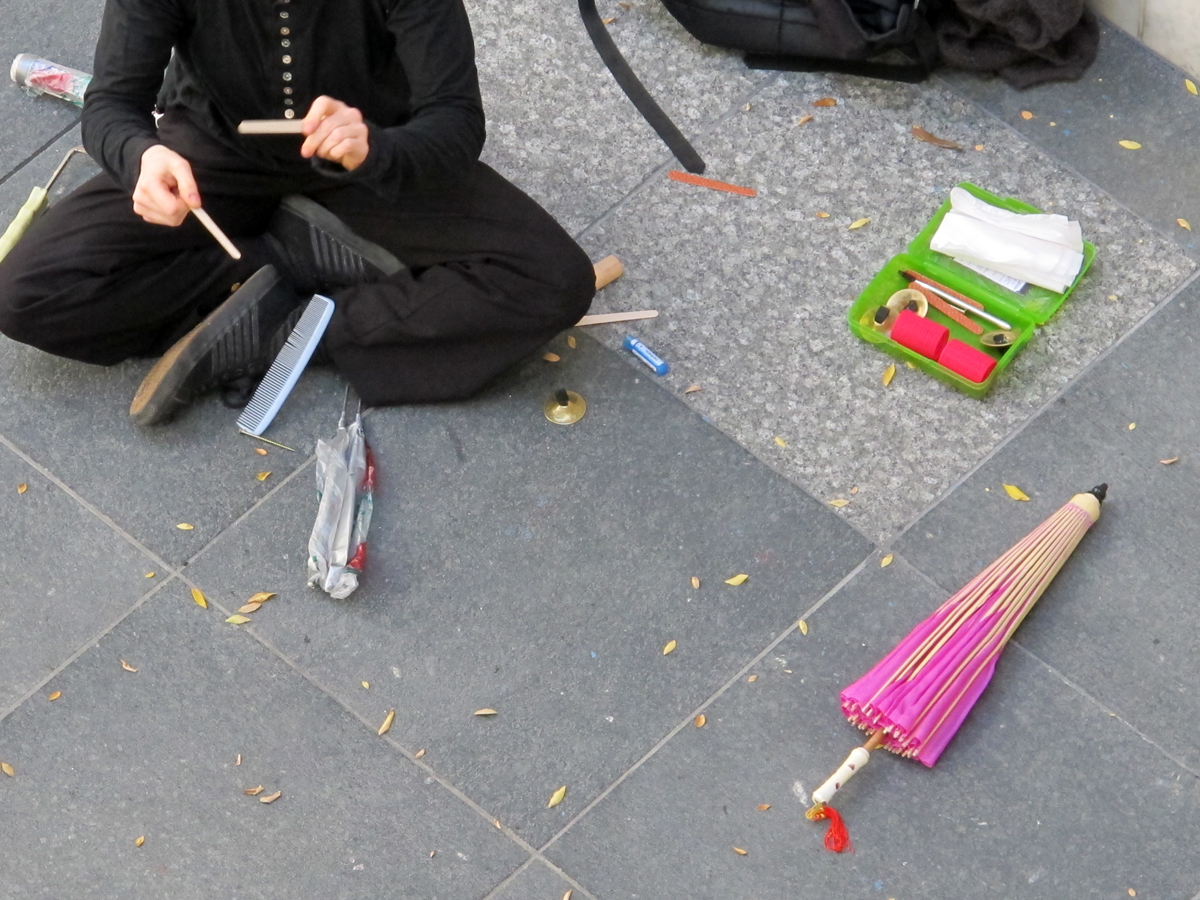 There are two more Insect Ensembles scheduled on June 11th 6-7pm and June 17th 6-7pm. 
Up next, Sing Your Favorite Book, a project in which performers will sing excerpts from their favorite books in conjunction with the exhibition Ed Ruscha: On the Road. Finally Catron will present Disassembled String Ensemble, a string quartet attempting to perform together while interspersed around the museum terraces. 
---
BIOGRAPHY
Jessica Catron grew up in the Black Hills of South Dakota, had a 6 year stint in the high desert, and is currently living as a cellist/vocalist/composer/educator in Los Angeles. Catron received her B.M. in Cello Performance from the University of New Mexico and continued on to receive her M.F.A. in Cello Performance from the California Institute of the Arts, with focus in Contemporary Chamber Music, Experimental Composition, and Hindustani Classical Music.
Her musical adventures include performing and/or recording with notable artists such as: Harold Budd, Carla Bozulich, Nels Cline, Cloud Eye Control, Devotchka, the Eels, Evangelista, Rebekah Jordan, Mike Kelley, Patrick Lyons-Campbell, Eleni Mandell, Dave Matthews, Sheila Nicholls, Pauline Oliveros, Stephen Prina, Linda Ronstadt, Susan Silton, Spiritualized, James Tenney, Corin Tucker, Scott Weiland, Emily Wells, and Wilco.
Some of her recent performances have been at the Seattle Improvised Music Festival, Walt Disney Concert Hall, the University of Auckland, the Getty Center, REDCAT, the Hammer Museum, Machine Project, ALOUD at the Los Angeles Central Library, Music on Main (Vancouver, BC), ArtsAHA! (Omaha, NB), the Coachella Music Festival, and the Lincoln Center Out-of-Doors (NYC). As a soloist, Jessica has performed for SASSAS (Society for the Activation of Social Space through Art and Sound) at the historic Schindler House in Los Angeles, the Sonic Boom Festival (Vancouver, BC), and La Festival Internacional de Musica Contemporanea (Bogotá, Colombia). She has also appeared on Leno, Kilborn, the NBC Music Awards, KPFK's Global Village, KUSC's Arts Alive, and has been a featured soloist for films including Mean Creek, The Strangers, The Covenant, Levity, Ablution and The Watershed.
Current projects include her band Missincinatti with guitarist Jeremy Drake and percussionist Corey Fogel, The Microscore Project with violinist Johnny Chang, and a wedding band called The Receptionists with vocalist/drummer Jessica Basta and cellist/vocalist Larissa Fedoryka. In addition to her performance schedule, Jessica works as a teaching artist for the wonderful organization Harmony Project, the Los Angeles Philharmonic's educational initiative, and musical director Gustavo Dudamel in the creation of Youth Orchestra Los Angeles (YOLA), which brings lessons and instruments free of charge to at-risk youth in Los Angeles.