Hammer Museum Store Sale: February 17 - 20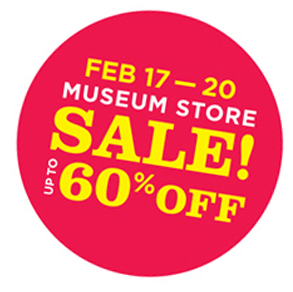 Up to 60% off! Members enjoy an additional 10% off.
Named one of the best museum shops in Los Angeles by KCRW's Edward Goldman and Los Angeles magazine, the Hammer Museum store is renowned for its extraordinary range of books on art, architecture and design. The store offers around ten thousand titles, ranging from ancient art to cutting-edge contemporary art and also offers a unique selection of jewelry and gifts, and includes items handmade by local artists.
In 2008 Los Angeles magazine again recognized the Hammer Bookstore as having the "Best Kids Section in a Museum Store." With more than 500 titles for young readers the children's section of the Hammer Bookstore stands out, carrying a unique array of books for readers from babies to preteens as well as a selection of artistic toys and unusual gifts for children.