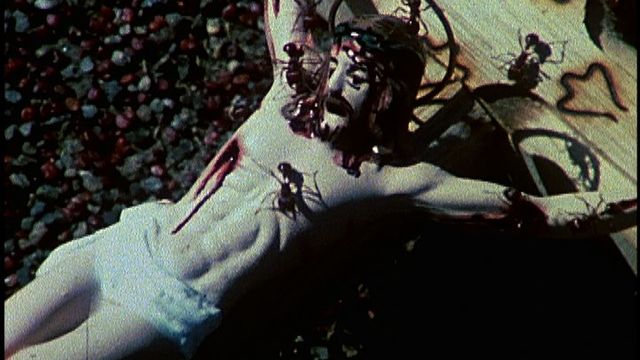 A Fire in my Belly Screens at the Hammer
David Wojnarowicz (American, 1954 - 1992). Still from A Fire in My Belly (A Work in Progress), 1987. 16mm and DVD, color and black and white, silent, 21:06 min. Courtesy of The Estate of David Wojnarowicz and P.P.O.W. Gallery, New York.
The Hammer Museum will screen David Wojnarowicz's A Fire in My Belly (A Work in Progress) on continuous loop from 11am–6pm.
On November 30, the National Portrait Gallery, part of the Smithsonian Institution, removed David Wojnarowicz's film A Fire in My Belly (1987) from its exhibition Hide/Seek: Difference and Desire in American Portraiture in response to pressure from the Catholic League, some members of Congress, and the media. These groups accused the museum of actively attempting to offend Christians during the Christmas season, focusing on a moment in the video that shows ants crawling over a crucifix, and called for an inquiry into federal funds that support the institution. The version of the film on view at the National Portrait Gallery had already been edited by the curators of the exhibition who had also added an audio clip to it from an ACT UP protest in which the visitor could hear Wojnarowicz's voice.
In response to this decision by the Smithsonian, individuals, groups, and institutions have mobilized to protest this act of censorship and to demonstrate their support not only for Wojnarowicz but for the right to freedom of expression. The Hammer Museum is one of many arts organizations across the country that has decided to show A Fire in My Belly in order to draw attention to the video's absence from the National Portrait Gallery. We at the Hammer believe in supporting artists and their work and are deeply dismayed by this act of censorship.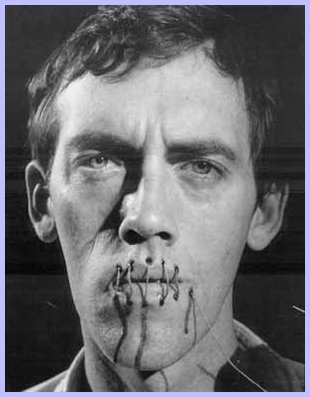 David Wojnarowicz was an important artist and activist in the New York art scene from the late 1970s until the time of his death due to complications from AIDS in 1992. A Fire in My Belly was made by Wojnarowicz from footage that he made while visiting Mexico. His use of powerful and sometimes brutal imagery expresses his suffering from the disease and his need to speak out against those who oppress the afflicted.